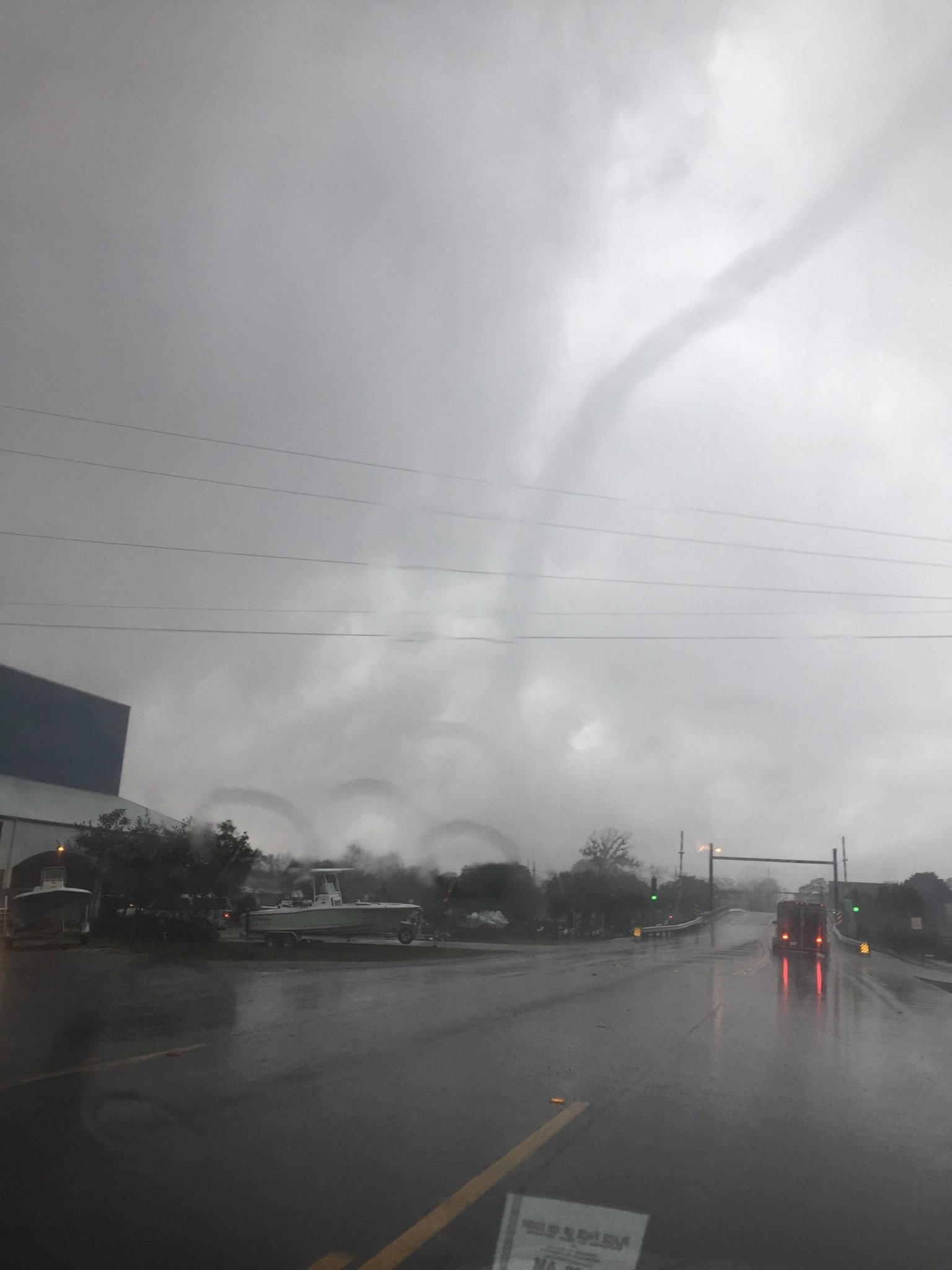 A powerful tornado decimated part of New Orleans, with widespread property damage and dozens of injuries.
Severe storms moved through Louisiana and Mississippi on Tuesday, leaving a path of destruction in the Deep South as multiple tornadoes were confirmed by the National Weather Service.
New Orleans Mayor Mitch Landrieu said that there were dozens of reported injuries,
Louisiana Governor John Bel Edwards, who declared a state of emergency Tuesday afternoon, said that property damage was "significant" but did not have an estimate about how much it will cost to rebuild.
Residents' photos on social media showed a gas station largely destroyed, a hotel with part torn away, power lines fallen on top of buildings and roofs ripped off of houses.
Debra Moore told WVUE that she somehow survived uninjured after her RV was picked three feet off the ground and then slammed back to the ground. 
"I have no place to live now," she said of the damage to her home, adding that she was waiting for assistance from the Red Cross.
At least 18 dead, dozens injured in fast-moving Southeast storms
Landrieu said that the city of New Orleans has opened a shelter for those who lost their homes, a reminder of the chaos that hit the region 12 years ago.
Yoshekia Brown said that she lost everything to Hurricane Katrina, and that she has now been devastated again by Tuesday's storms.