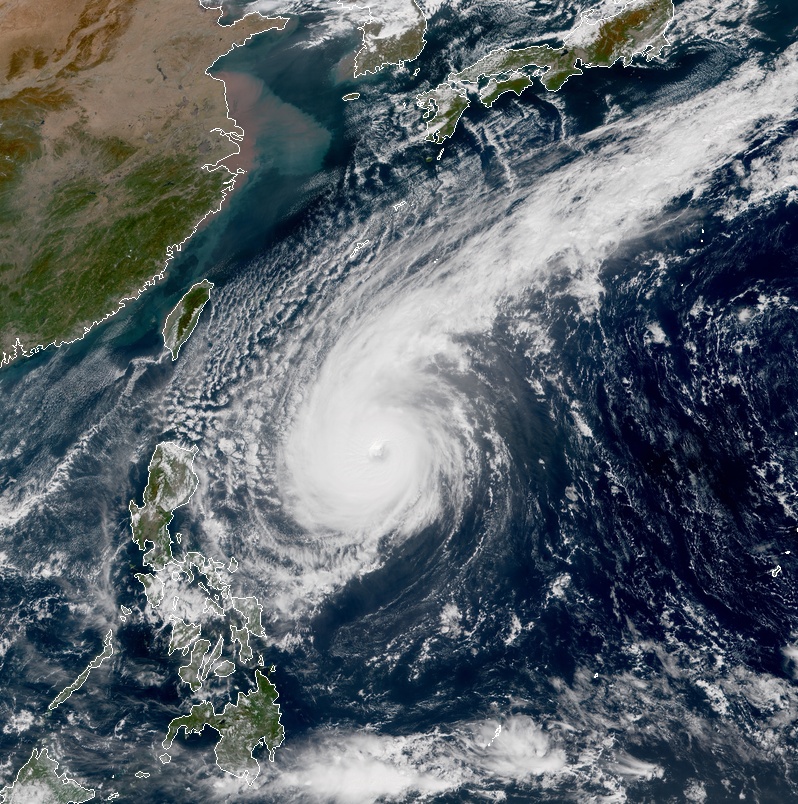 After wreaking havoc across the Northern Mariana Islands, Super Typhoon "Yutu," known in the Philippines as Rosita, is heading towards its second significant landfall, this time in Luzon, Philippines. The current forecast track takes Yutu directly over Isabela-Cagayan late October 29, 2018 (early October 30, local time). This is the 26th named storm of the 2018 Pacific typhoon season and the 7th Super Typhoon.
Yutu underwent explosive intensification before reaching the Northern Mariana Islands and made landfall in Tinian on October 24 as the most powerful storm on record to impact the islands - maximum sustained winds 285 km/h (180 mph).
A woman was killed in Saipan after Yutu wrecked the building she was staying in. At least 133 people were injured, 3 of them severely. More than 200 power poles were knocked down on Saipan and Tinian. Most buildings on both islands had their roofs destroyed.
At 09:00 UTC on October 28, the center of Super Typhoon "Yutu" was located about 928 km (577 miles) east of Manila, Philippines. Its maximum 10-minute sustained winds were 195 km/h (120 mph), and 1-minute sustained winds were 240 km/h (150 mph) with gusts to 280 km/h (175 mph). The minimum central pressure was 915 hPa and the system was moving westward at 15 km/h (10 mph).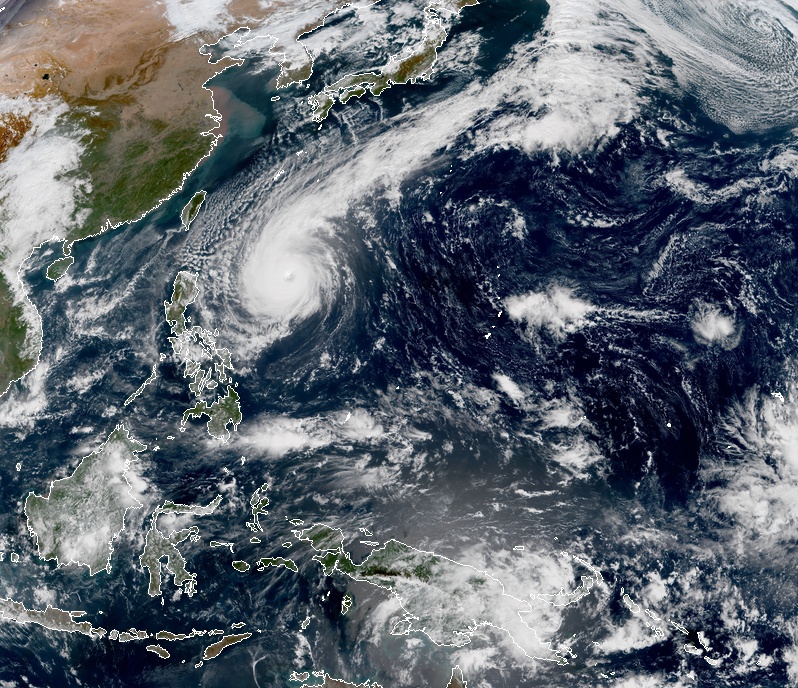 "Moderate to heavy rains directly associated with the typhoon are expected over Northern and Central Luzon starting tomorrow evening (LT), October 29," PAGASA said.
Flooding and landslides are possible and travel by land and sea risky, the agency warned, adding that there is a possibility of raising TCWS #1 over Metro Manila by the evening of October 29 (local time).
Strong to very strong winds are expected to affect the Eastern section of Northern and Central Luzon starting late October 29.
Sea travel is risky over the seaboards of Northern and Central Luzon and the eastern seaboards of Visayas and Mindanao.
Landfall is expected over Isabela-Cagayan area late October 29, 2018 (early October 30, local time) with maximum sustained winds near 213 km/h (132 mph).
Storm surge is possible over coastal areas of Isabela and Cagayan.
Everyone is advised to refrain from outdoor activities.