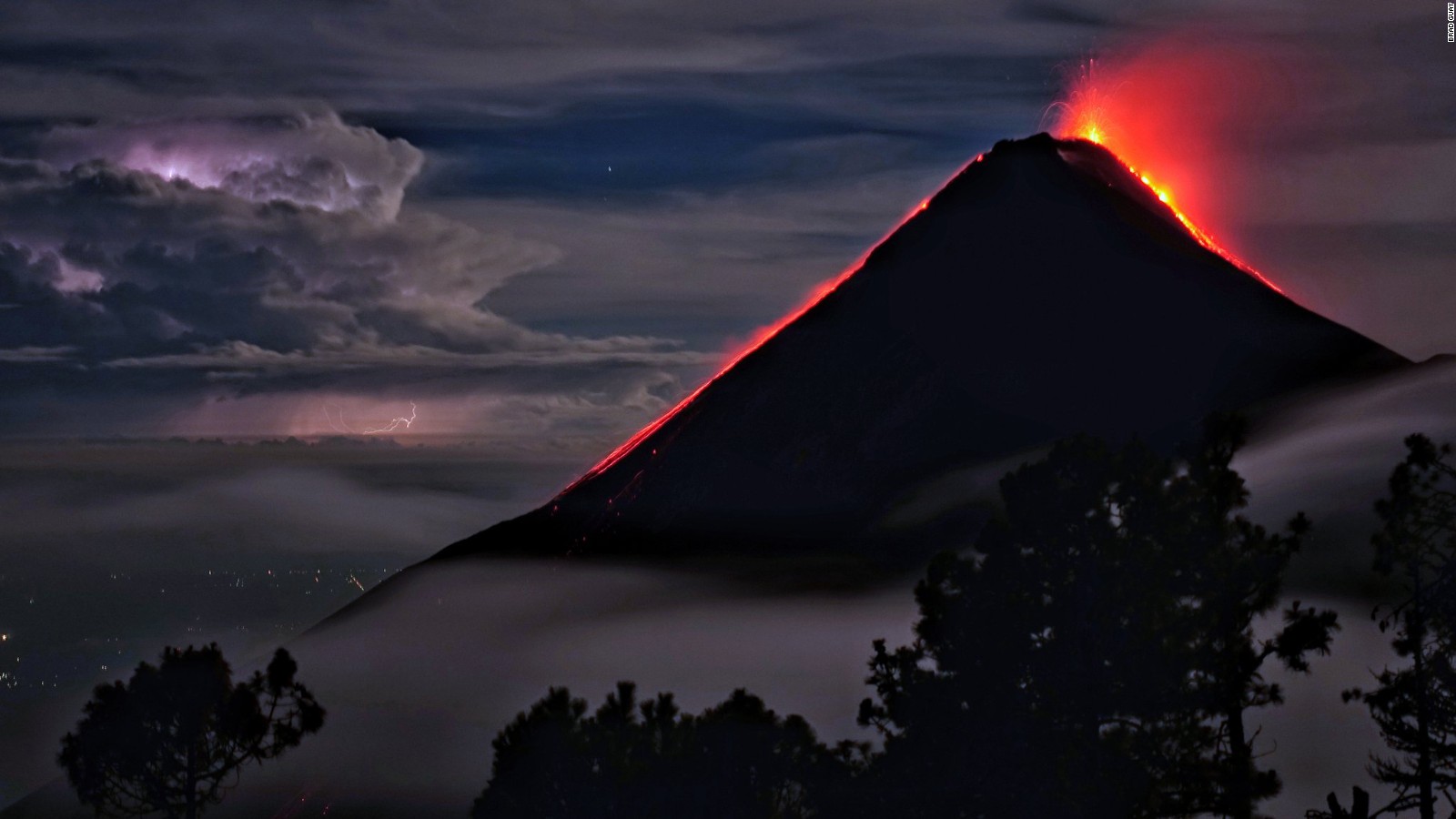 The Fuego volcano in southern Guatemala erupted on Sunday, sending lava flows into nearby rural communities and spewing ash over people and towns. It was the country's most deadly volcanic event in more than a century, leaving at least 69 dead as of Monday night, AP reports. Only 13 of the victims have been identified at this point.
Here's what you should know about Guatemala's Fuego volcano:
What happened at Guatemala's Fuego volcano?
The Fuego volcano erupted at about noon local time on Sunday. Thick clouds of smoke and ash billowed into the sky, and homes in nearby villages were engulfed by lava flows. Temperatures in the lava flow reached 1,300 degrees Fahrenheit, according to Eddy Sanchez, director of the country's Seismology and Volcanology Institute. The institute said on Sunday evening that the eruption had ended but another one was possible.
Dramatic footage showed a group of people fleeing pyroclastic flow — a fast-moving mixture of hot ash, lava and gas — as it tore down a bridge.
Where in Guatemala is the volcano?
The Fuego volcano is only 27 miles southwest of the capital Guatemala City, and ash has reached as far as the city's airport, forcing it to close.
At its peak, the Fuego reaches 12,346 feet above sea level and it is one of the most active volcanoes in Latin America. It sits on the Ring of Fire, a 25,000-mile horseshoe-shaped area where several tectonic plates rub against each other, creating intense volcanic activity and earthquakes. Three quarters of the world's active volcanoes can be found on the Ring of Fire.
How many people are affected by the volcano?
The national disaster agency, CONRED, said the ash fall would affect 1.7 million people across the country of 15 million. More than 3,000 have been evacuated from areas threatened by the lava flows and photos show distressed locals fleeing barefoot and covered in mud and ash.
The death toll stood at 69 on Monday but was expected to rise, as authorities were unable to account for an unspecified number of people. Eighteen bodies were found in the community of San Miguel Los Lotes, according to disaster agency spokesman David de Leon. Photos of the village show bodies partially buried in ash.
Almost 300 people have been injured.
It was the deadliest eruption in the country since 1902, when thousands were killed by an eruption of the Santa Maria volcano.
How have authorities responded?
Hundreds of rescue workers have travelled to villages near the volcano to help those trapped inside their homes and to search for bodies. CONRED opened temporary shelters for those who were forced to flee.
President Jimmy Morales declared three days of national mourning for the "irreparable losses."