WINDSOR, Ont. -- Windsor's mysterious hum is attracting national attention – again.
Maclean's Magazine featured Windsor Coun. Al Maghnieh in a recent spread about the efforts to uncover the source of the hum, which has for months been vexing and perplexing residents in Windsor and LaSalle. Many believe the hum is coming from the Zug Island area in Michigan.
"It's annoying, and it comes to the point where it affects the quality of life of the constituents," Maghnieh said to Maclean's.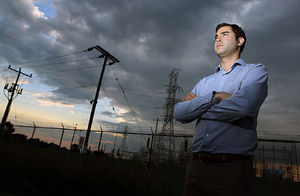 The magazine misspells the Councillor's name, referring to him as Maghneih.
"I've seen several variations of my last name and it's a common mistake," said Maghnieh. "It was close enough and it doesn't bother me."
President Barack Obama and Prime Minister Stephen Harper are featured on the cover of the magazine and Maghnieh -- not Maghneih -- said he hopes Harper will read the Nov. 28 issue and address the noise that's been puzzling officials on both sides of the border.
Theories circulating about the origin of the hum include alien spaceships and secret military testing below the Great Lakes, according to Maclean's.
The unusual hum, also referred to as a rumble, has also been featured in The National Post, The Toronto Star and CBC's show As it Happens.