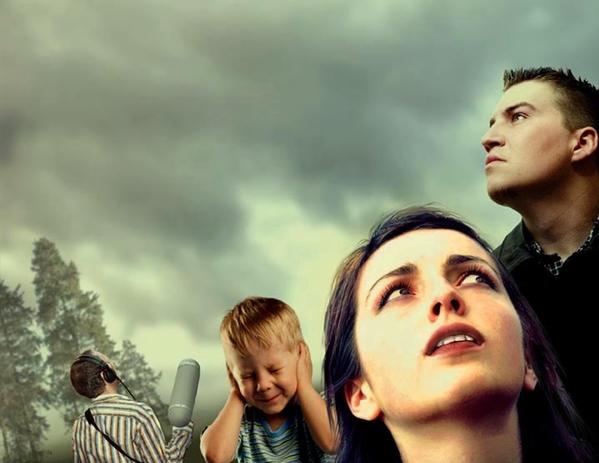 This is the 3rd morning in a row at roughly 3:00 am. The sound starts with a rumbling in the ground, and then the sound continues for roughly 30 minutes or so. Can not explain where it is coming from, it seems as if it is coming strait from the sky with not a single plane in sight.
If anyone has anymore info. on this sound we are hearing, I would very much appreciate any explanation to what we are experiencing here in Oregon.
(Loud Boom Over Central Ohio April 11, 2012)
COLUMBUS, Ohio - The cause of a loud boom that left many central Ohioans worried Thursday night was still up in the air Friday.
The Ohio Air National Guard, Wright-Patterson Air Force Base and the Federal Aviation Administration all did not want to take responsibility for the sound, which was heard across the area at about 6 p.m.
The sound prompted hundreds of comments on 10TV's Facebook and Twitter pages Thursday night and dozens of calls to local law enforcement agencies.
Residents from Marion to Bucyrus to Canal Winchester reported hearing the boom, 10TV's Josh Poland reported.
(Loud Boom, Shaking Reported in San Diego County April 13, 2012)
SAN DIEGO -- A loud boom and shaking was reported around 8:45 a.m. Friday and was heard and felt all by 10News viewers from all around San Diego County.
10News asked its Facebook fans if they felt it and well over 100 people responded.
The U.S. Geological Survey confirmed the shaking was not an earthquake. A representative from MCAS Miramar said they did not know what caused the booming sound.
(Huge mystery boom heard over Oxfordshire April 12, 2012)
POLICE have been inundated with calls about loud bang, believed to be a series of sonic booms.
Fire crews are also investigating the source of the noise and Oxfordshire Fire and Rescue are liaising with neighbouring counties.
Thames Valley Police duty inspector Phil Rogers said people have reported the noise, from Chipping Norton, Burford, Banbury and North Newington, right out to Swindon and Warwick.