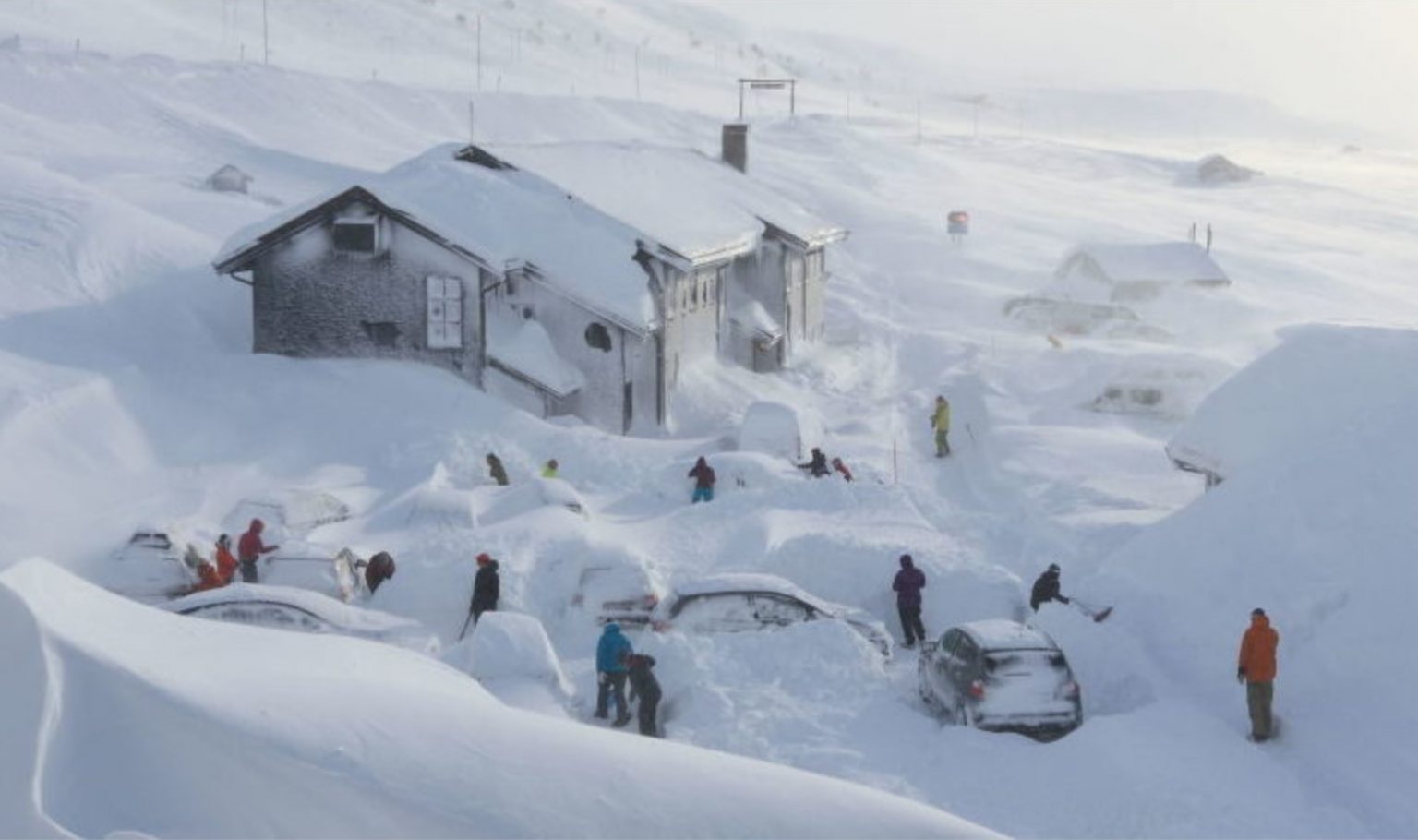 The weather has gone completely crazy again! There is a bomb cyclone highway in the northern Atlantic Ocean; enormous amounts of snow have already fallen on Iceland (burying horses) and in Kazakhstan (people had to dig tunnels to reach their homes).
And now, blizzard-like storms dumped tons of snow over Turkey and Norway, burying cars, houses and even trains in more than three to six meters (10-20 feet) of new snow in the last few days. That's insane!
Six meters of snow in Turkey
Up to 70 villages are completely isolated from the rest of the world after six meters (20 feet) of freash snow accumulated in parts of Turkey.
Eastern Anatolia was covered by impressive quantities of snow in some parts reaching up to 6 meters!
Strong winds and snow drift blocked road traffic
Norway and Finland buried in 3 meters of snow
A heavy winter storm trapped around 50 people at a mountain pass in Norway and buried cars in 2-3 meters of snow.
The road (E134 Haukelifjell) is still closed and and won't reopen until tomorrow, at least. It represents the most important transport axis between Haugesund and Oslo.
According to officials, many other mountain crossings are closed in the county of Hordaland, South Norway.
Nobody has been hurt, but travellers have to wait for a weather change the roads to be cleared.
Last Monday, a huge landslide buried the Oslo to Bergen train, after breaking the wooden structures built to protect the tracks and breaking down the power lines.