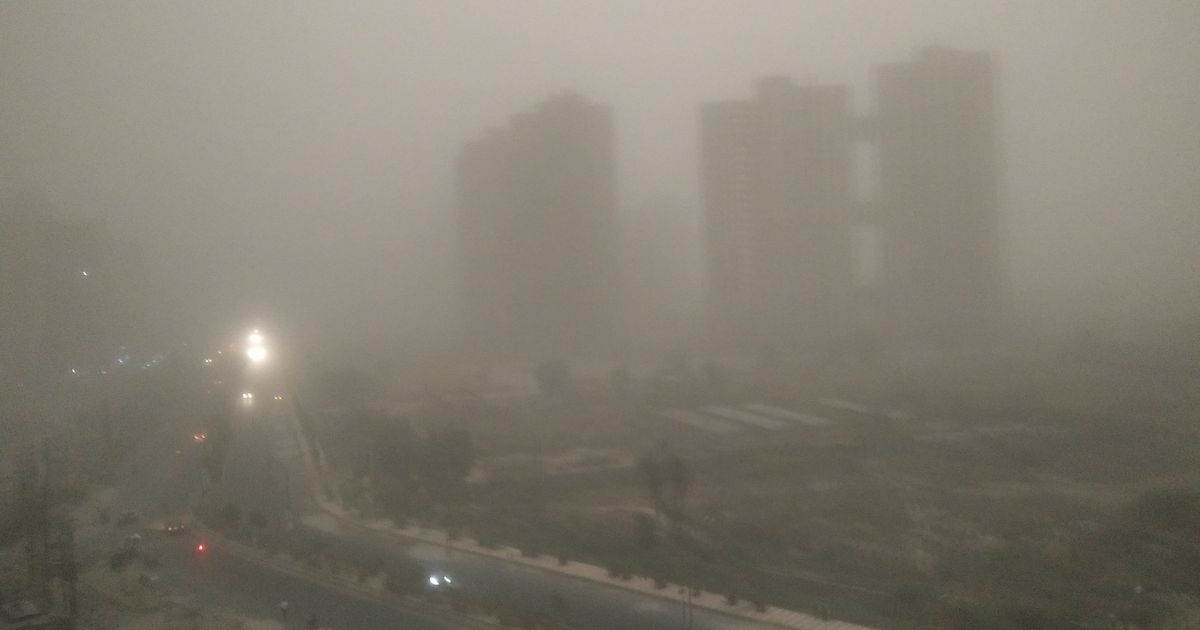 Sunny morning skies went dark by noon as massive dust storm enveloped Delhi, India, in a sudden change of weather on Sunday, May 10, 2020. The storm came after the city recorded the season's second hottest temperature -- 40.9 °C (105.6 °F).
"This activity was caused by a western disturbance. It has resulted in dust storms, thunder, and light rainfall," explained Kuldeep Srivastava, the head of the India Meteorological Department's (IMD) North-West Meteorological Center. 
Light rains also hit isolated places in Delhi-NCR, with winds gusting up to 70 km/h (44 mph).
Sunny skies turned hazy as the dust caused visibility levels to drop. The dust storm was witnessed in areas from Noida to Rajouri Garden in West Delhi.
Skymet Weather meteorologist Mahesh Palawat emphasized that similar weather conditions will persist until May 14.
"Till then, there will be short spells and some activity. Due to this condition, the temperature may drop by 2 to 3 °C (3.6 to 5.4 °F). It will be around 38 to 39 °C (100.4 to 102.2 °F). Heatwave will not come before May 15."
Other states such as Haryana, Chandigarh, and Chhattisgarh are likely to be hit by light rains with thunderstorms over the next few days. 
The air quality index in the capital is likely to improve after isolated rains and gusty winds on Sunday. According to the System of Air Quality and Weather Forecasting and Research, the air quality stands in the moderate range, at 104 micrograms per cubic meter.