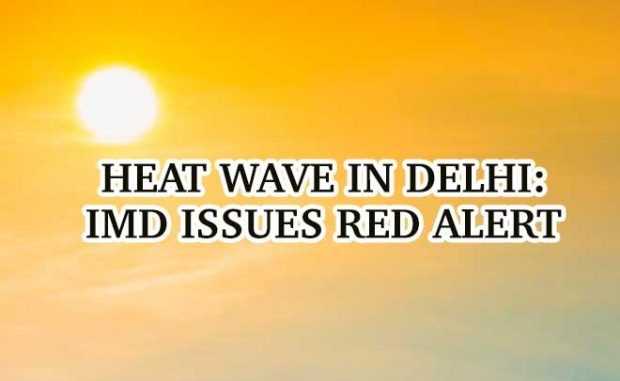 The capital city of Delhi recorded its warmest May day since 2002, with temperatures hitting 46 °C (114.8 °F) on Tuesday, May 26, 2020. During the same day, North India became the world's hottest region as Rajasthan hit a scorching 50 °C (122 °F).
Residents sweltered through the intense heatwave as most areas recorded maximum temperatures six notches above normal, with the mercury soaring to 47.6 °C (117.7 °F) in the Palam area.
A maximum of 46 °C (114.8 °F) was recorded in the Safdarjung Observatory, marking Delhi's hottest May day in 18 years.
The last time such temperatures were recorded at the weather station was on May 19, 2002, Kuldeep Srivastava said, the head of the regional forecasting center of the India Meteorological Department (IMD).
Meanwhile, the all-time record in May is 47.2 °C (117 °F) set on May 29, 1944. The weather stations at Lodhi Road and Aya Nagar registered their maximum temperatures of 45.4 °C (113.7 °F) and 46.8 °C (116.2 °F), respectively.
The hot spell made North India the hottest region of the world on Tuesday, with Rajasthan recording 50 °C (122 °F), along with Jacobabad in Pakistan also with the same temperatures.
According to the IMD, a heatwave is declared if the temperature hits 45 °C (113 °F) for a day in small areas, and for two consecutive days in large areas.
A fresh western disturbance and easterly winds at lower levels are expected to bring a respite from the heat on Thursday, May 28, said Srivastava. 
Dust storm and thunderstorm with wind gusts of up to 60 km/h (37.3 mph) are possible over the National Capital Region on Friday and Saturday, May 29 and 30.