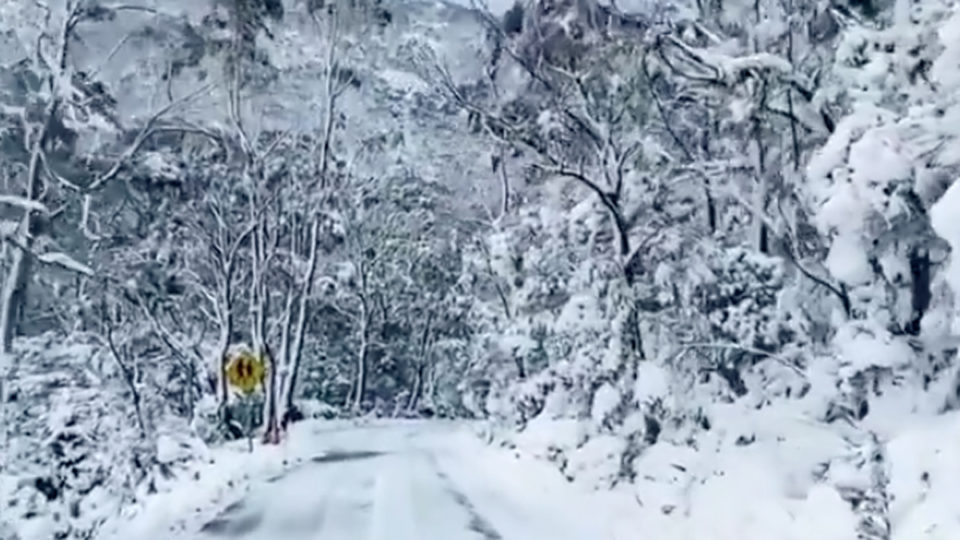 A blast of wintry air brought rare snow to South Australia's Flinders Ranges and smashed low daily maximum temperatures at several locations in the state on Thursday, August 6. The cold snap also brought historic temperatures to Tasmania as Liawenee plunged to -14.2 °C (6.4 °F) on Friday, August 7, 2020-- the state's coldest day since records began. The Bureau of Meteorology (BOM) labeled this week's weather as a "very significant event."
In South Australia, some of the locations that recorded lowest daily maximum temperatures on Thursday included Hawker, Whyalla, Yongala, and Port Augusta.
"Two annual records and eight August records for lowest daily maximum temperature were broken," BOM stated.
On Friday, rare snow blanketed the Flinders Ranges creating winter-like conditions to the red outback desert.
Staff from the Skytrek Willow Spring Station said although they had seen sow on the top of the hills before, it has not snowed much down in the valley.
According to BOM, a low near the NSW border is causing the unusually cold and wet conditions.
"Snow is falling about higher ground in the Flinders and Mid North, and this will continue through to early Saturday morning (August 8)."
Liawanee, Tasmania recorded -14.2 °C (6.4 °F) at 06:01 LT, breaking the state's previous record of -13 °C (8.6 °F) set on June 30, 1983, at Tarraleah, Butlers Gorge and Shannon. By 07:02 LT, the temperature rose to -10.9 °C (12.4 °F).
BOM said this week's weather is "a very significant event." It was so cold that it was warmer at the Australian Antarctic research station in Casey on Thursday, meteorologist Simon Louis told ABC. "I don't think that would happen very often at all."
"Casey station in Antarctica it only got to -12 °C (10.4 °F), so it was actually colder up at Liawenee than it would have been at least at Casey in Antarctica last night," Louis added.
​​On Tuesday, August 4, Launceston saw more than 30 cm (12 inches) of snow-- the most significant snowfall the city experienced since the early 1970s.
Victoria's 'once in a decade event'
Victoria also received some snowfall in what BOM duty forecaster Tom Delamotte called a "once in 10 years" event.
"In the Dandenong Ranges, where they commonly get snow, it was the most significant snowfall since 2008 as well.
"In Melbourne's CBD it doesn't happen very often either. It's hard to tell how much actually fell but it lines up to a one in 10-year kind of event."
Heavy snow in Ballarat
Ballarat in the Victorian Central Highlands received a flurry of snow on the morning of August 4 as a wintry blast from Antarctica caused temperatures to plummet in Australia's southeast.
The Bureau of Meteorology expected snow and strong winds in the region, including parts of Victoria and Tasmania, during the week.