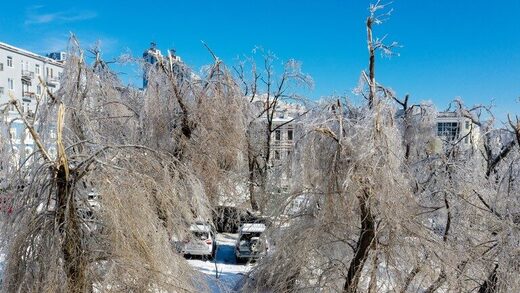 Weather apocalypse leaves 120,000 people without electricity, many without heating and water at -1C.
Overnight ice rain and north winds turned Vladivostok, Russia's Pacific capitalб and most of the Primorye region into a frozen land with hundreds of power lines cut by wet snow.
In Vladivostok alone 900 block of flats were left without electricity, while elsewhere in the region 120,000 people reported problems with heating, light and water in flats and private households. 
Flights were delayed, many roads and several bridges were shut with local authorities urging drivers to stay home. Schools and kindergartens had to close. 
A huge concrete slab fell on a Nissan X-Trail parked in the yard of 34 Neibuta street in Vladivostok, with the car owner evading it by a miracle. 
The moment caught on CCTV showed Alexander the car owner clearing ice and raising head to check out the source of strange sound - to leap back and watch a part of the building cladding smashing the vehicle a second later. 
27-year old Alexander, married father of one, said that a moment before it happened his wife Daria went upstairs to get some hot water to help them clear ice. 
Next to their block of flats, at 47a Neibuta street in Vladivostok a concrete post collapsed on a Toyota Passo, smashing its roof and its back side.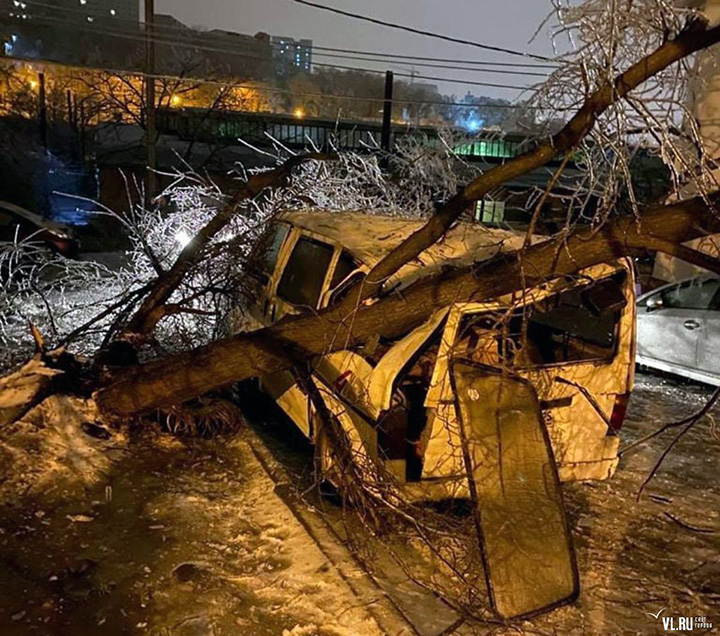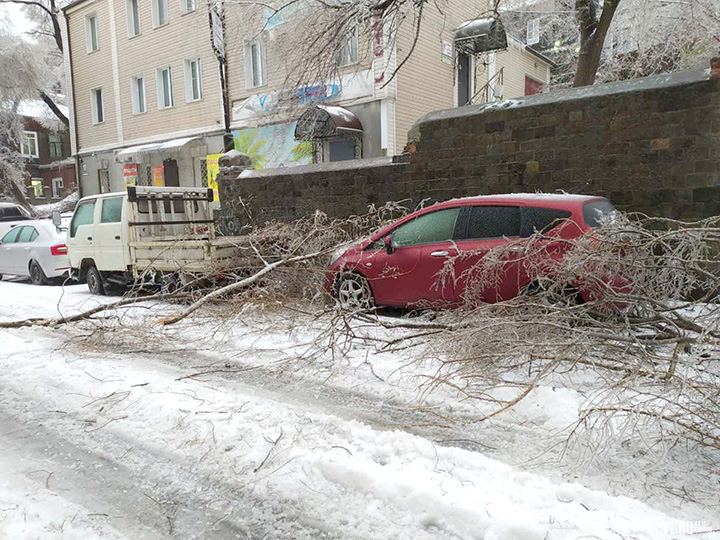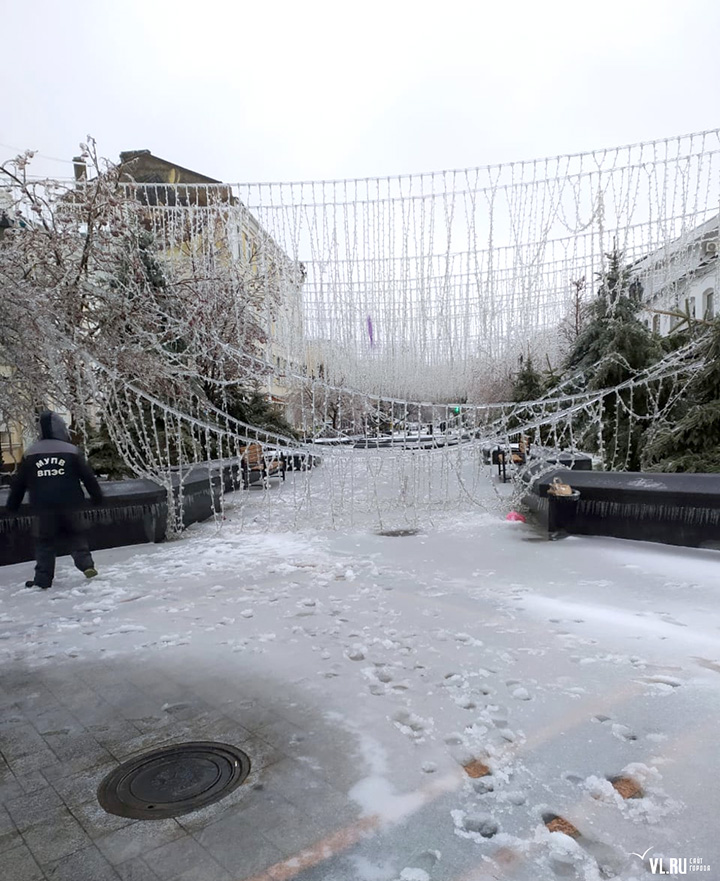 Weather will worsen tomorrow, regional governor Oleg Kozhemiako said, urging residents to take extra care and to stay home if it was possible. 
'Emergency services are working to eliminate the consequences.
'The weather in Primorye is expected to worsen tomorrow, so I'm asking you to stay home if possible and not to take your children to school and kindergarten. I am asking companies managers to organise remote work', he wrote on the social media page.