Texas is currently experiencing some of the coldest weather it has seen in decades and the pictures coming out from the state show how bad things are. The state, the people, and the infrastructure just aren't set up for it.
Highways full of snow
Icicles hanging from ceiling fans
Frozen Faucets
Pools Frozen Solid
Icicles Hang from a toilet in Dallas home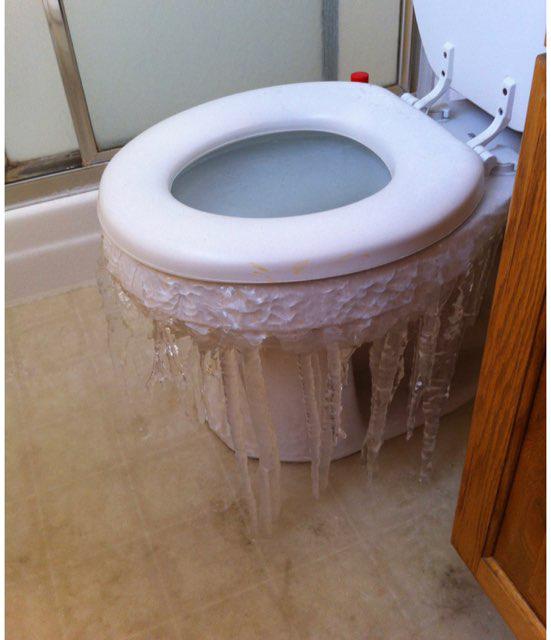 Where are the Snow Plows?
Snow Beaches in Galveston
Car Wash Ice Sculptures
Camping out in 43 degree living room
Ceiling caves in due to Ice and Snow, Dallas
Indoor waterfall due to burst pipes, Denton
Surreal scenes from Dallas