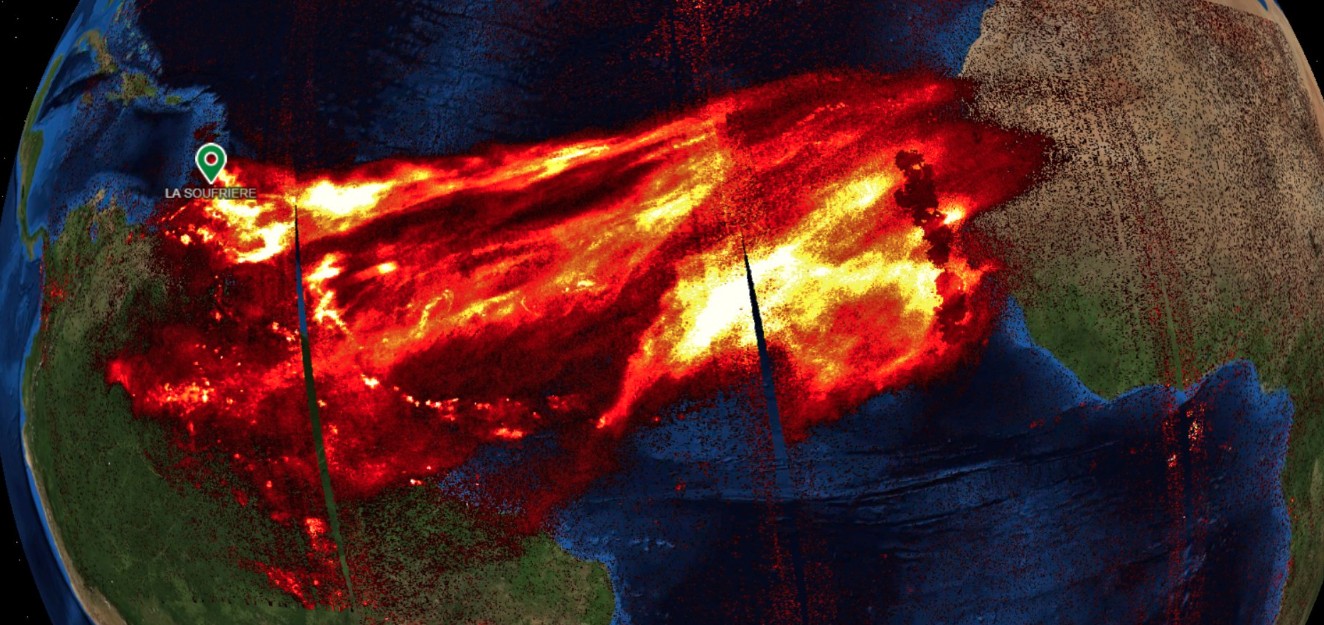 A new high-level, major eruption took place at Soufriere St. Vincent volcano at 10:40 UTC on April 13, 2021. The SO2 emissions produced over the past 2 days are now spreading over two continents -- South America and Africa. Extremely heavy ash is covering the island of St. Vincent, leaving the nation without electricity.
The pattern of seismicity changed again, with the end of the episodes of high-amplitude tremor 2 to 8 hours apart, the University of West Indies Seismic Research Center (UWI-SRC) said early April 13, 2021.
Three episodes of tremor have been recorded since 06:00 LT on April 13, 2 of them with lower-amplitude, and the third, at about 17:00 LT, was high-amplitude. The episodes continue to coincide with periods of enhanced venting or explosive activity.
Observations indicate that pyroclastic density currents (PDCs) had descended several valleys on the southern and western flanks of the volcano and had reached the sea at Morne Ronde, Larikai, and Trois Loupes Bay.
Extensive damage to vegetation was noted in an area extending from Larikai Bay to Turner Bay on the west coast. No other areas along the coast had been affected by PDCs but villages located on the eastern flank of the volcano had been affected by heavy ashfall.
Explosions and accompanying ashfall, of similar or larger magnitude, are likely to continue to occur over the next few days with the chance of PDCs occurring, UWI-SRC warned just hours before another massive eruption at 10:40 UTC today: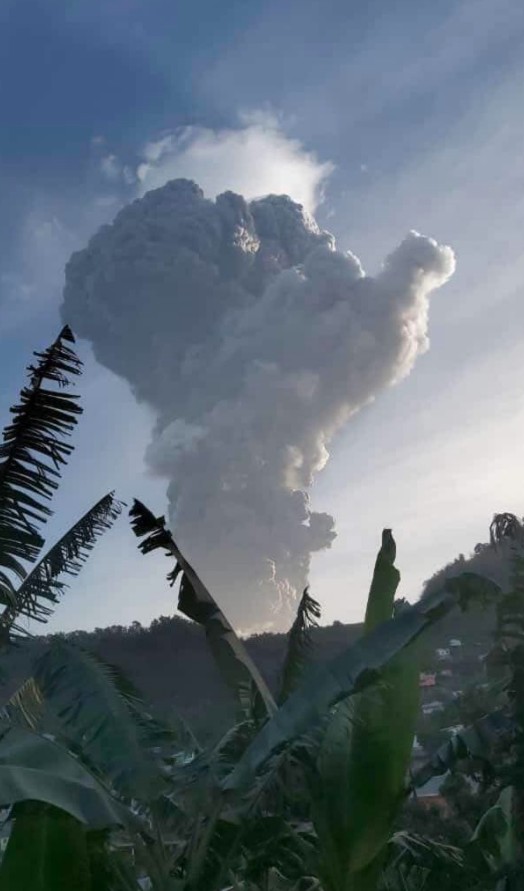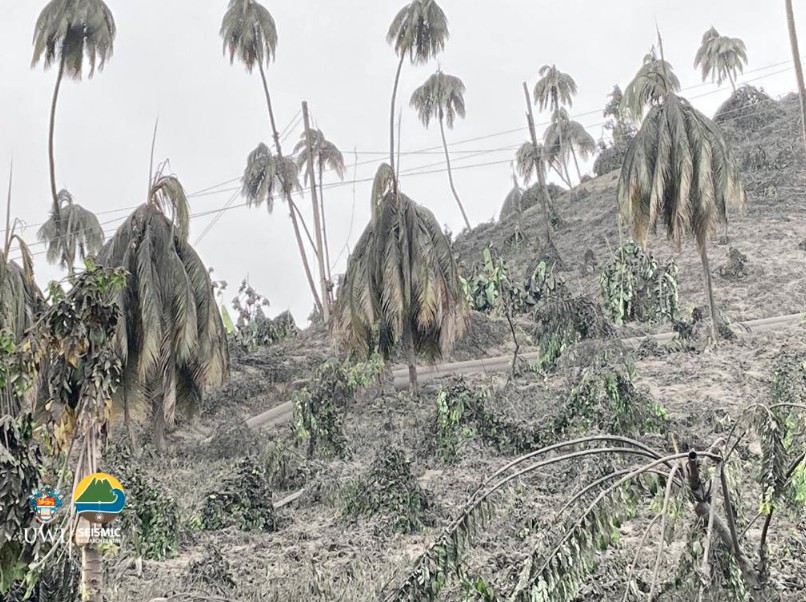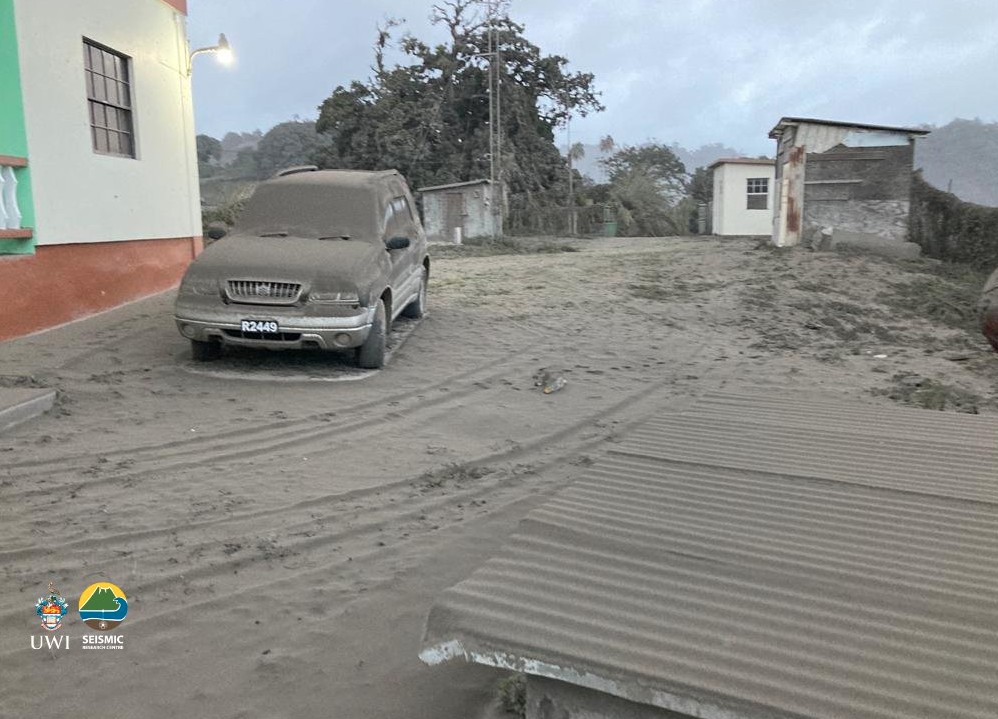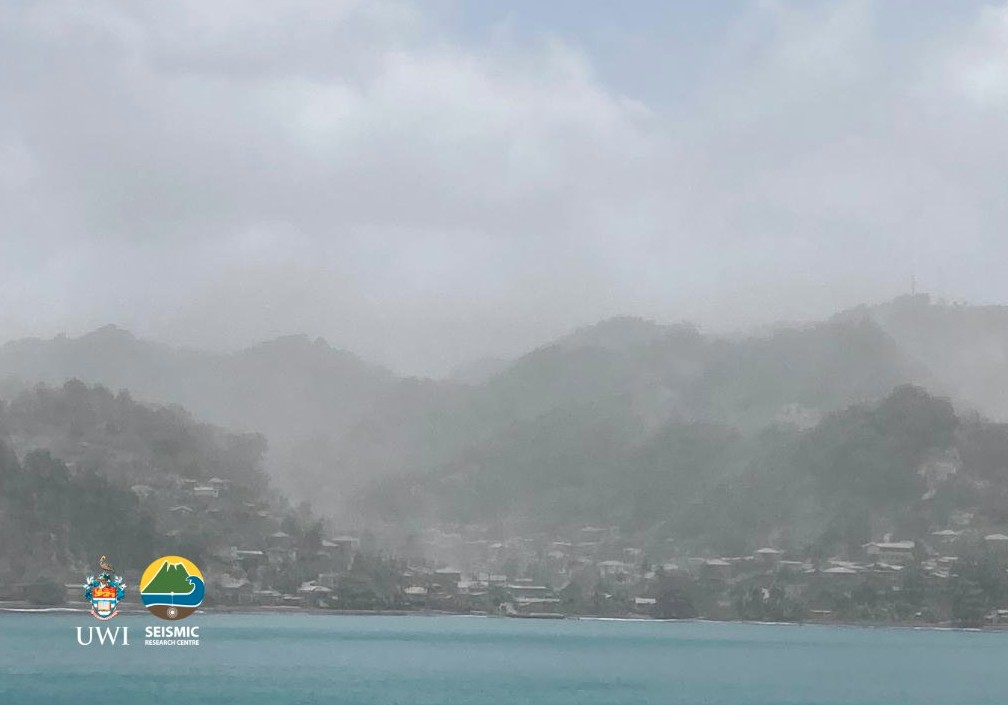 A massive explosion and new pyroclastic flows were produced at 08:15 UTC on April 12, with ash cloud reaching approximately 17 km (55 000 feet) above sea level.
Imagery acquired by Sentinel 5P on April 12 showed SO2 emissions spreading over two continents:
Extremely heavy ash has covered the island of St. Vincent since the explosive eruptions began on Friday, April 9, leaving the majority of St. Vincent and the Grenadines without power on April 11, 2021.
New observations show changes to the summit crater with a possible smaller vent inside the new crater. 
The black/dark areas to the west (left) of the summit are the pyroclastic flow deposits from earlier explosive events.