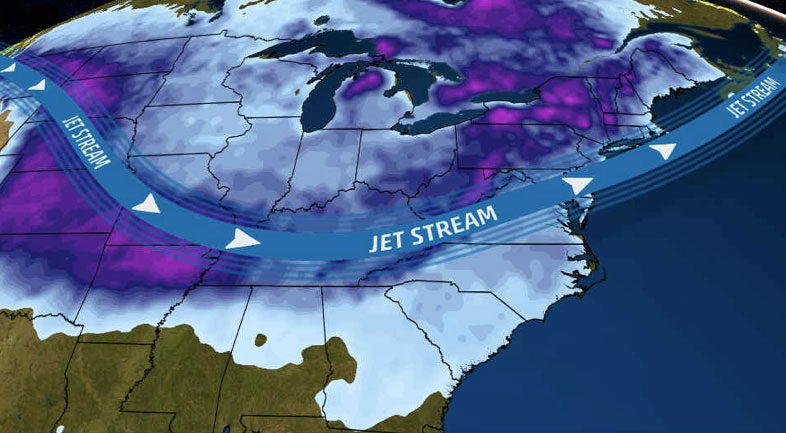 A late-season cold blast has been dumping spring snow from North America to parts of Europe since early May, causing records to tumble in several areas as the cold Arctic air ripped through west to east.
The intense Arctic outbreak brought rare snow and record cold temperatures to portions of North America, with some areas experiencing below-freezing temperatures and significant snowfall.
On May 5, residents across Northern New England woke up to unseasonal May snow. "As you go across the Great Lakes and the interior Northeast, we actually have wind chills in the freezing range," Fox News meteorologist Janice Dean described.
On May 9, unseasonably cold air swept across Lake Erie, dumping snow as well in Lake View. Winter-like conditions then resulted in low visibility.
On May 12, Toronto recorded -3 °C (26.6 °F), the coldest in the history of Canada. Local media noted that the last time Toronto residents felt temperatures this cold was back in 1939, during the Great Depression period, with -2.2 °C (28 °F).
Thundersnow in Kingston and surrounding regions were reported in southern Ontario. According to the Weather Network, the Sun's angle caused air parcels to rise up into the cold and unstable air, where temperatures where around -20 °C (-4 °F).
"The air aloft was so chilly that super-cooled water droplets accreted on the falling snowflakes before they reached the surface, distorting the classic snowflake," Weather Network meteorologist Tyler Hamilton explained.
Hamilton noted that a thunderstorm is an unusual form of weather that usually occurs during winter, and it's particularly rare that it happened mid-May.
Meanwhile, Ottawa also recorded its coldest May 12 ever as the Ottawa Airport recorded temperatures of -4.6 °C (26.7 °F), breaking the previous record of -1.7 °C (28.9 °F) set in 1940.
Much of Europe reported heavy snow and piercing cold temperatures since the first week of May.
In a video uploaded by Romania's National Road Infrastructure Management Company on May 7, roads along the Cluj area was shown covered in snow as snow continued to fall. Snow-removal operations were then carried out that day.
In Lithuania, photos and videos on social media showed whiteout conditions as snow blanketed trees and flowers.