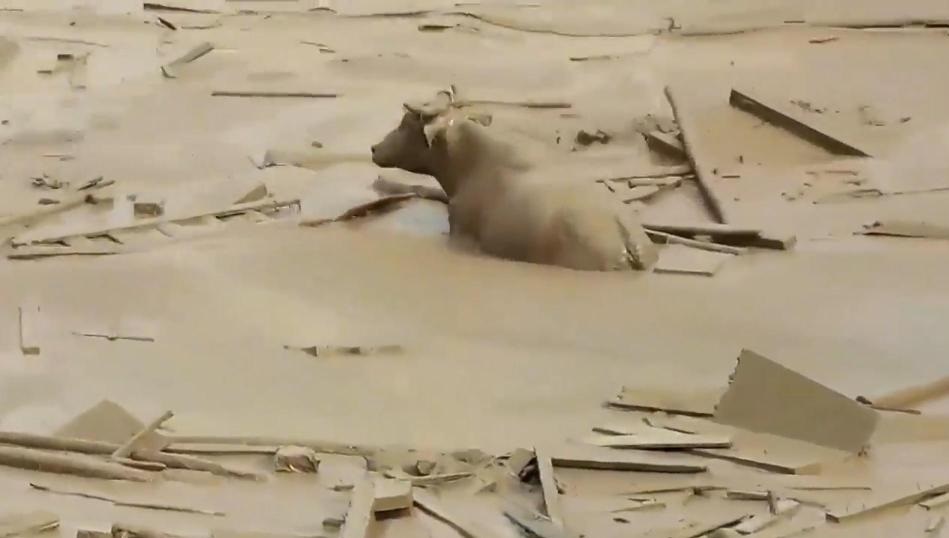 Non-stop intense downpour has triggered violent mudflows and raging flash floods across Peru's southern region, bringing the death toll to nine as of Monday, February 24, 2020. Red warnings for heavy rains, thunderstorms, and strong winds were issued for central regions in the country's south as the severe weather is expected to persist from February 25.
Floodwaters turned roads into rivers, causing widespread damage to homes and properties. Videos posted on social media showed muddy floods sweeping across streets, carrying debris, and knocking off houses as residents were heard in the background crying in devastation.
On February 21, five people were confirmed dead in the Tacna region while 10 others were injured due to the severe weather.
Flooding and landslides hampered search and rescue operations, according to authorities. The Peruvian army was deployed to help in rescue and recovery efforts.
One house was totally destroyed, while 249 sustained damages and a further 2 146 were inundated. According to Peru's disaster authority (COEN), 371 of the flooded homes were in Tacna, 450 in Pachia, and 800 in Pocollay district.
Areas of Jorge Basadre Province also bore the brunt of the inundations, displacing 28 households in the Ilabaya district.
Rivers across the region were swollen as a heavy downpour in the mountains triggered flash flooding downstream.
In the Cusco region, the Salkantay river burst in Santa Teresa district, sending floods across houses. Roads and bridges were damaged as a result.
Red warnings for heavy rain, strong winds, and thunderstorms were in place for central regions in southern Peru, including Tacna and Cusco, as intense downpour is expected to continue from February 25.