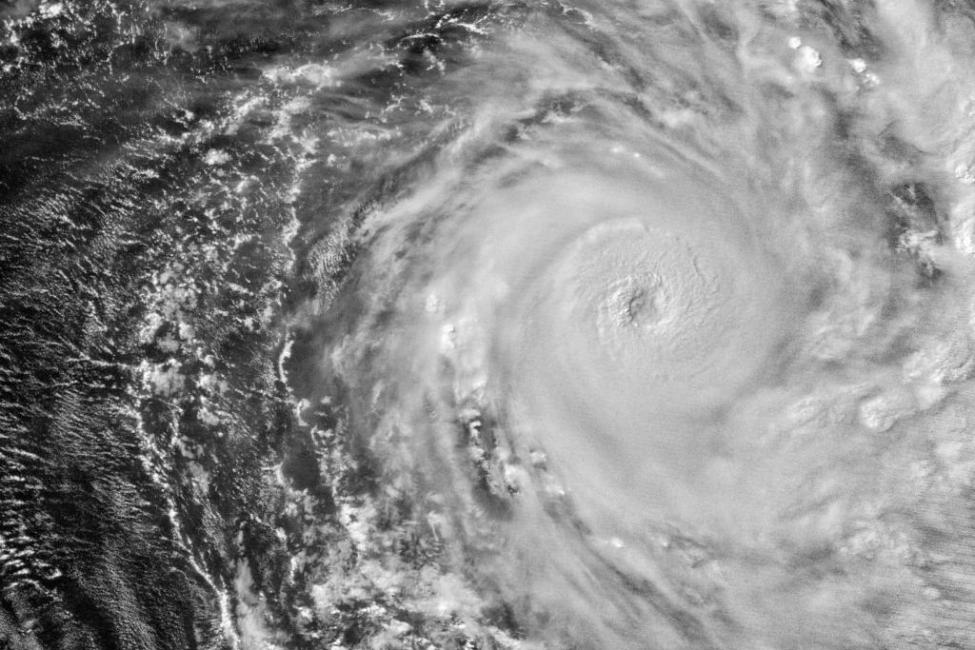 Tropical Cyclone "Harold" lashed Tonga on Thursday, April 9, 2020, after leaving major destruction across the Solomon Islands, Vanuatu, and Fiji. Harold is the first Category 5 severe tropical cyclone to form in the South Pacific basin since 2018 and so far the strongest storm of the 2019/20 South Pacific cyclone season. The storm demolished almost all tourist resorts in Tonga with winds of up to 260 km/h (162 mph).
Harold intensified again into a Category 5 storm by early Thursday, April 9, leaving meteorologists surprised as forecasts initially showed that the storm's strength was dropping.
Prior to the storm's arrival, the government had declared a state of emergency-- the second time in a month, following a similar declaration for the global pandemic, COVID-19.
Strong winds caused power disruptions in parts of the island, particularly the capital Nuku'alofa. Heavy rains caused extensive damage to vegetation as well. At least three tourist resorts in the north had been completely eradicated, according to the authorities.
"I think we're going to spend an Easter doing a lot of cleaning up and we didn't get the brunt of the cyclone, even the tailwinds were pretty strong," said RNZ Pacific correspondent Kalafi Moala, who is based in the capital city.
"There are trees on the road that need to be cut and moved and that's why the power is still off in Tongatapu because we need to do a lot of clearance of the trees before they reconnect," he added.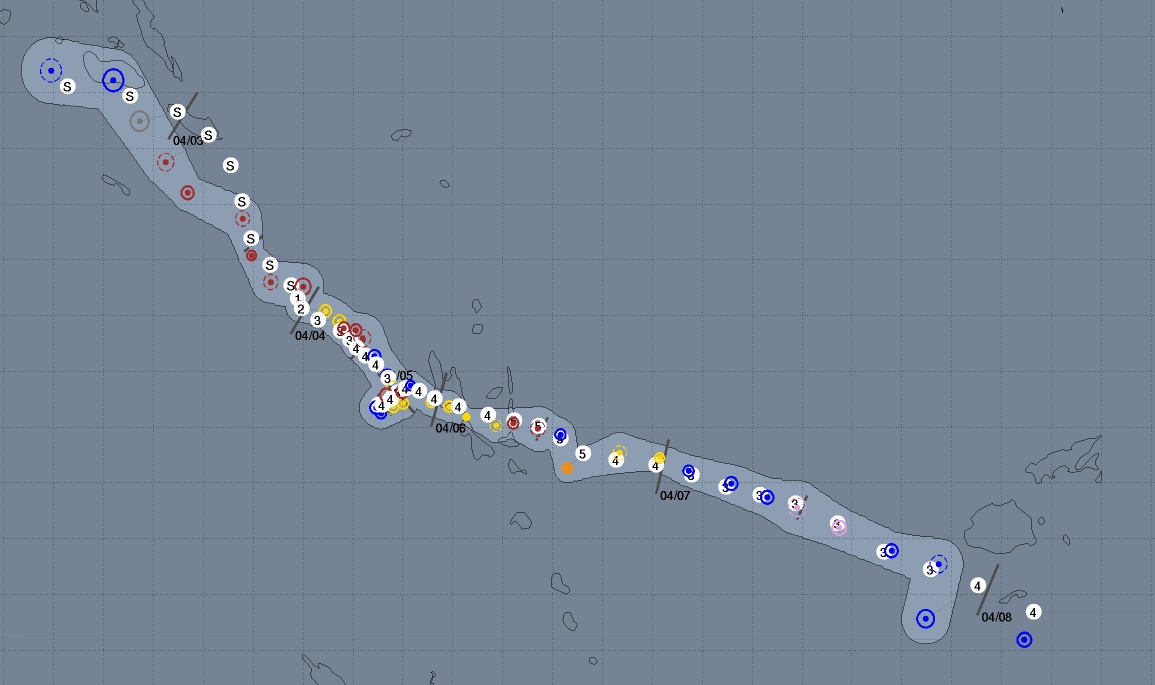 There were reports of fatalities on the island, however, the exact numbers and further information has not yet been confirmed due to impacted communication lines.
An extreme high tide warning remains in force for the entire country until Saturday, April 11, while a gale warning for Vava'u and Ha'apai had been extended to Tongatapu and 'Eua. Meanwhile, Niua still has a strong wind warning in force, while a heavy damaging swell and small craft advisory is in effect for all of Tonga.
The National Emergency Management Office urged residents to stay away from coastal areas until Cyclone Harold had completely exited. Tonga was the third island country in the South Pacific hit by the cyclone in just a matter of days.
Among the islands impacted by the storm were the Solomon Islands, Vanuatu, and Fiji.
On April 2, people from the Solomon Islands felt the storm's brunt as it spawned strong winds, heavy rains, and rough seas. 27 fatalities were reported after strong waves swept off a ferry that had more than 700 passengers on board.
According to the National Emergency Operations Center, 57 houses were destroyed while another 20 were damaged. In addition, seven classrooms were hit.
Knocked down trees and branches in Honiara caused widespread power outages, damage to buildings, and blocked several roads.
Among the affected buildings was the National Referral Hospital and the San Isidoro school for the deaf, where one roof was torn. The Kukum highway was also impassable after floodwaters submerged the road.
A swollen stream swept away a portion of a bridge connecting parts of the northwestern Guadalcanal to Honiara. Damages were reported as well in the provinces of Rennel and Bellona as flooding and torn trees hit several buildings.
On April 6, Harold made landfall on Vanuatu's Espirito Santo island. It was the first Category 5 severe tropical cyclone to hit the country since Cyclone Pam in 2015.
Luganville MP Matai Seremaiah said up to 70 percent of buildings have been reduced to rubbles in the area, the second-largest town in Vanuatu. It was transformed by the direct hit from the Category 5 storm, he added.
Casualties have also been reported on the island a couple of days after the storm. Two people died on Malo island, while thousands more remain in evacuation centers.
Electricity had been restored to a hospital, but water supply and shelter are still in dire need. "When I got down yesterday I was just lost, just don't know where to start," said Seremaiah on Thursday.
"What we're doing now is we went on to some communities and started organizing young people to group up and to equip them with chainsaws and start clearing up the yards because if we don't clear up the yards they start to attract mosquitos and then the next thing we have malaria or dengue fever coming in."
The MP added that help was desperately needed as many people are left homeless. Contact is still to be established in many rural areas, but assessments from other areas like Pentecost are grim.
"There's a lot of injuries but all the dispensaries are down and they're airlifting them to Port Vila. The cyclone passed them at night and it's really bad, from the central part to the southern part of Pentecost. Many people are living outside at the moment," he stated.
Later this week, the New Zealand military will head to Vanuatu to deliver aid. Foreign minister Winston Peters said the plane will be packed with other supplies as well, including satellite phones, agricultural kits, and chainsaws. The private chopper will also be used for medical evacuations.
The National Disaster Management Office said all incoming relief will be sealed and managed by assigned people equipped with the appropriate protective gear.
According to Prime Minister Frank Bainimarama, the damage Fiji took from Harold has been severe. "We didn't know it would be that bad but there was some very bad damage, a couple of schools, that one in Nakasi and there's one photo that was taken in, one of the islands, I think it was Matuku, the whole school had gone."
"In addition, we had some home that you may have seen in Waidamudamu that was taken out by Tropical Cyclone Harold."
"I am pleading with Fijians to stay out of the floodwaters. Keep your children out of floodwaters. These waters are deadly, unpredictable and can carry debris that can maim or kill," he also stated.
"This must end. Everyone must immediately shelter indoors, in their homes or evacuation centers."
On the forecast track, Harold is expected to continue moving southeast over the Pacific, weakening as it travels off Tonga into Friday, April 10. Moderate to locally heavy rainfall with thunderstorms are predicted over southern Lau Islands group, while moderate to locally heavy rainfall with strong winds and storm surge are forecast over southern Tonga.