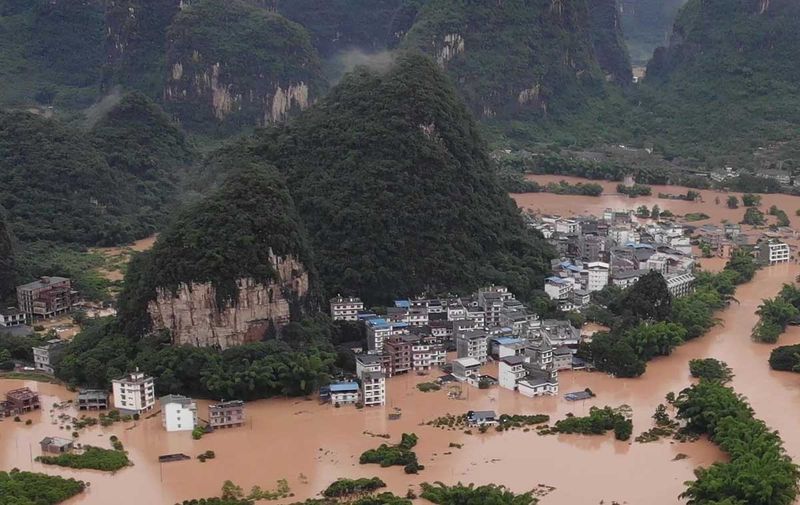 Intense downpours continue to batter southern China, leaving at least 63 people dead or missing and almost 8.5 million affected. Worsening floods have also displaced nearly 500 000 and caused direct economic losses of about 4 billion dollars or 21 billion yuan.
The Ministry of Emergency Management confirmed the figures as heavy rains continue to batter 24 southern provincial regions. 
In Guizhou, officials said 700 000 have been affected, including about 30 000 who have been forced to flee their homes. Earlier storms in the previous week have killed 13 in nearby Hunan province and Guangxi region.
Authorities in Zunyi city reported over the weekend that five people died while eight others were missing. At least 13 000 have been evacuated and more than 2 000 homes were damaged in the city. Some 152 mm (6 inches) of rain fell in one hour on Friday, June 12.
Chen Tao, the chief forecaster with the National Meteorological Center, said the new round of rainfall is forecast until Thursday, June 18, and the maximum accumulated precipitation may be up to 400 mm (16 inches).
"The heaviest precipitation [will] occur at the Huaihe River and the Yangtze River will be long-lasting with high intensity," he stated, adding that much of the rain will fall at night.
The new bout of severe weather, which is characterized by hail, thunderstorms, and strong winds, will increase flood hazards. 
On the other hand, Chen said the coming rain will relieve drought-stricken areas between the Yellow River and Huaihe River. About 148 rivers have been swollen above their warning levels, the ministry also reported.