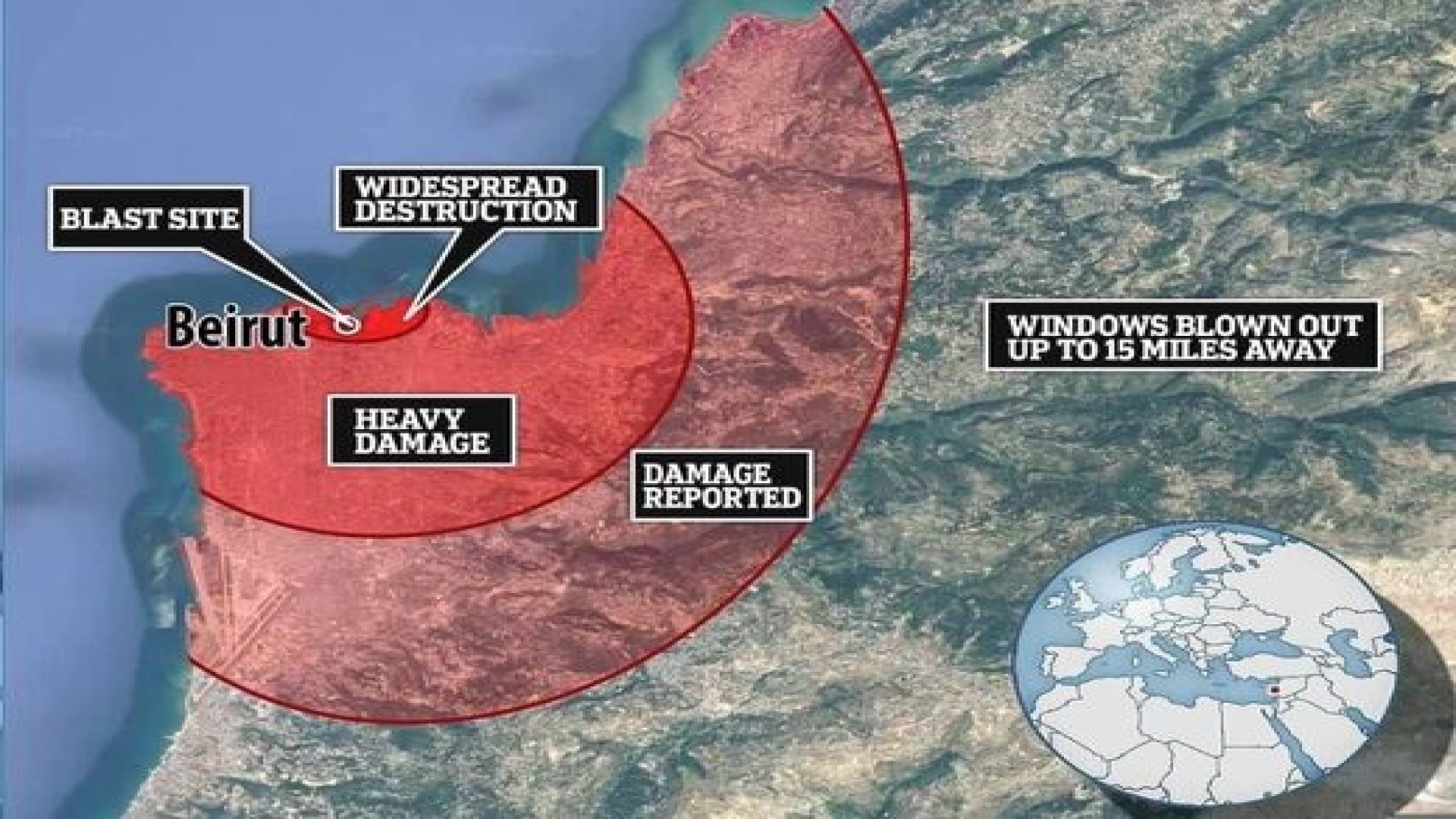 Lebanon's capital, Beirut, is mourning the victims of Tuesday's huge blast, which killed more than 100, injured thousands and caused widespread destruction in the city. 
Videos from around the city captured the massive explosion and subsequent shockwave Tuesday evening
Images show that a massive shockwave flashed over the city, followed by an immense fireball that appeared several stories high.
Widespread damage in all surrounding neighborhoods.
Another apocalyptic scene: a priest giving mass is felled from falling debris as he flees a church somewhere in the city:
Here's a still from the 'second' explosion: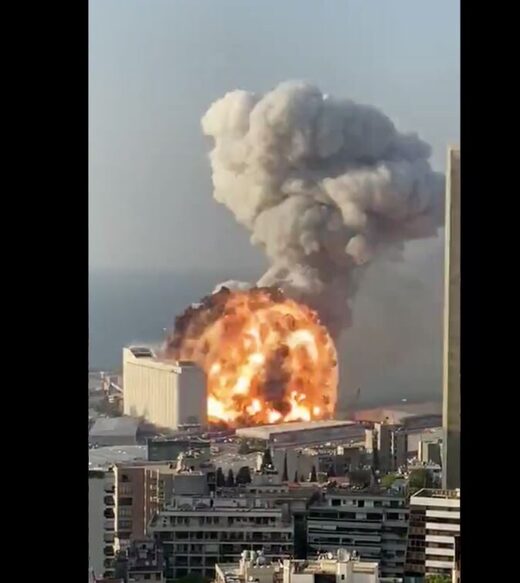 Here's video footage of the event from real close up:
https://twitter.com/i/status/1290686859295612934
The US Geological Survey reports that the explosion "generated seismic waves equivalent of a magnitude 3.3 earthquake," with the caveat that if this had occurred underground, the seismic reading would have been significantly higher.

Lebanon was already 'on the brink' before this event. Here journalist and founder of the news site Beirut Report, Habib Battah, explains the dire state the small country is in:
The force of the blast left an enormous crater in Beirut's port: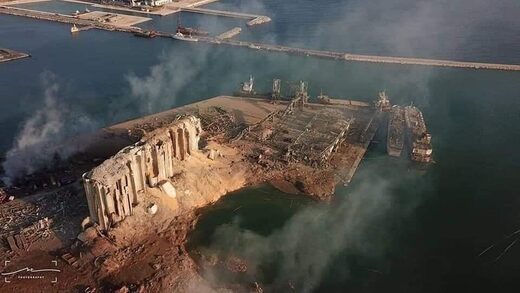 PM Diab has asked for help from the international community and promised an investigation followed by justice. Both the U.S. and Israel have pledged to offer assistance. Russia is sending a mobile hospital and rescue unit. Among the 100+ dead was top Christian party official Nizar Najarian. Hundreds are still missing - some may still be buried under the rubble. Over 4,000 were injured, and up to 300,000 Lebanese have been left homeless.
More pictures and footage of the destruction, here, here,