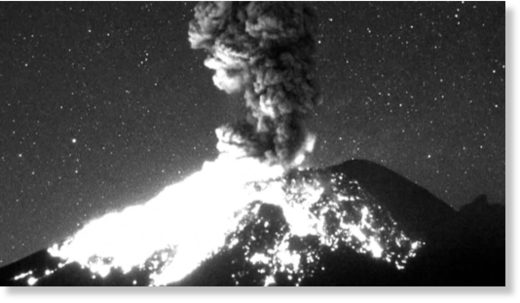 Mexico's Popocatépetl volcano erupted on February 23, sending ash spiraling into the sky above the nearby town of Tlamacas.

Footage shared by Webcams de México shows the moment lava burst from the active volcano, engulfing the northern slopes of the peak.

According to Mexican officials, the ensuing ash plume reached 1500 metres — or nearly a mile into the air.

Mexico's CENAPRED disaster agency recorded "130 exhalations" and has issued a warning urging civilians to keep their distance from the volcano.