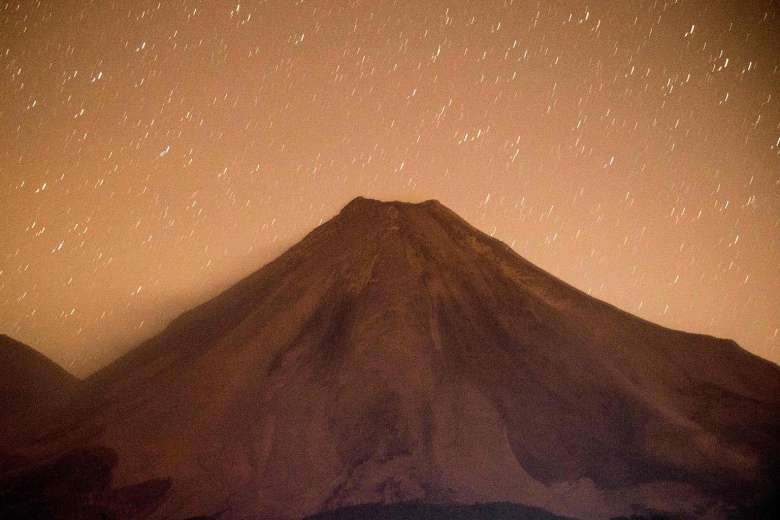 The Fuego volcano erupted violently on February 26, 2020, 03:41 local time, generating 5 to 12 strombolian explosions per hour.
The resulting plume of ash and gas reached approximately 4,500 m-4,700 m (2.5-2.9 Miles) asl in a West-Southwest direction.
A 300-meter-long lava flow has been recorded flowing doen Ceniza barranca, which were accompanied by with moderate to strong avalanches.
Incandescent material was ejected 100 m to 200 m above the crater and created moderate avalanches.
Ashfall was reported in Santa Sofía (12 km SW), Morelia (9 km SW), Panimaché I and II (8 km SW), Finca Palo Verde, San Pedro Yepocapa (8 km NW), Sangre de Cristo (8 km WSW) and El Porvenir (8 km ENE).
The Popocatepetl volcano erupted strongly on February 25, 2020