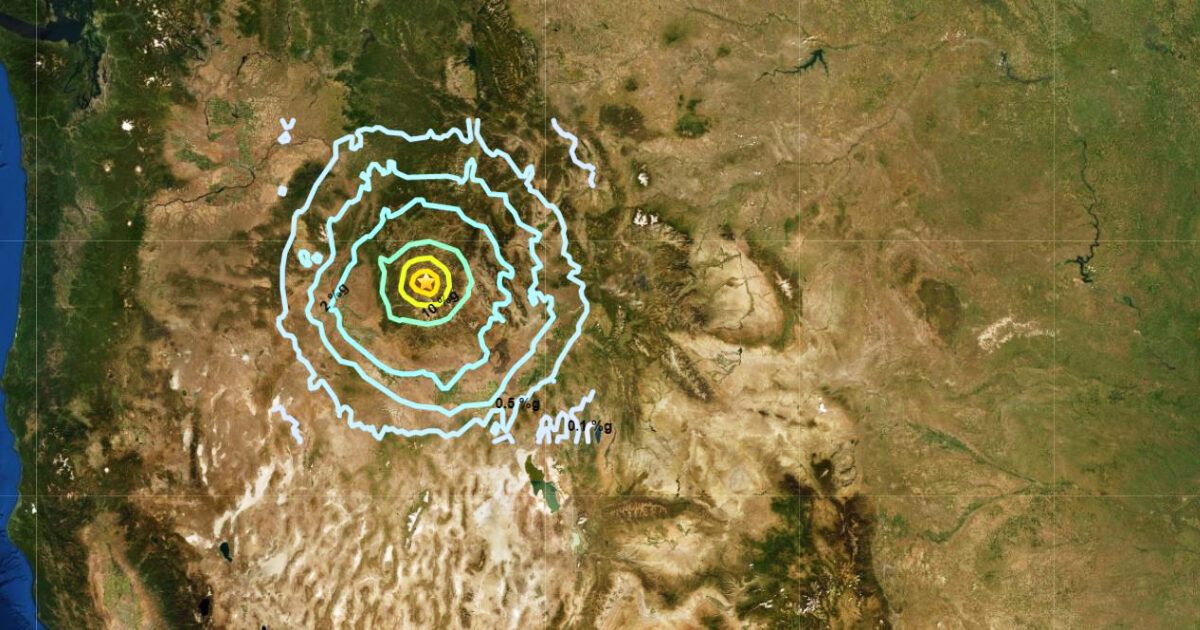 A massive M6.5 earthquake rattled Idaho on March 31, 2020, at around 5:52 p.m. with shaking felt across the region, including Washington state, Utah, Nevada and Canada. 
Tuesday's quake was the strongest in the state since the 1983 M6.9 Borah Peak earthquake.
The magnitude 6.5 Idaho earthquake was located in very rugged, remote part of south-central Idaho, so the worst of the shaking took place away from all but small population centers.
Meanwhile more than 28,000 people have reported feeling the earthquake on the USGS Homepage.
The epicenter of Tuesday's earthquake was located approximately 78 miles (126 km) northeast of Boise and struck at 5:52 p.m. local time.
More than 15 aftershocks hit approximately the same area.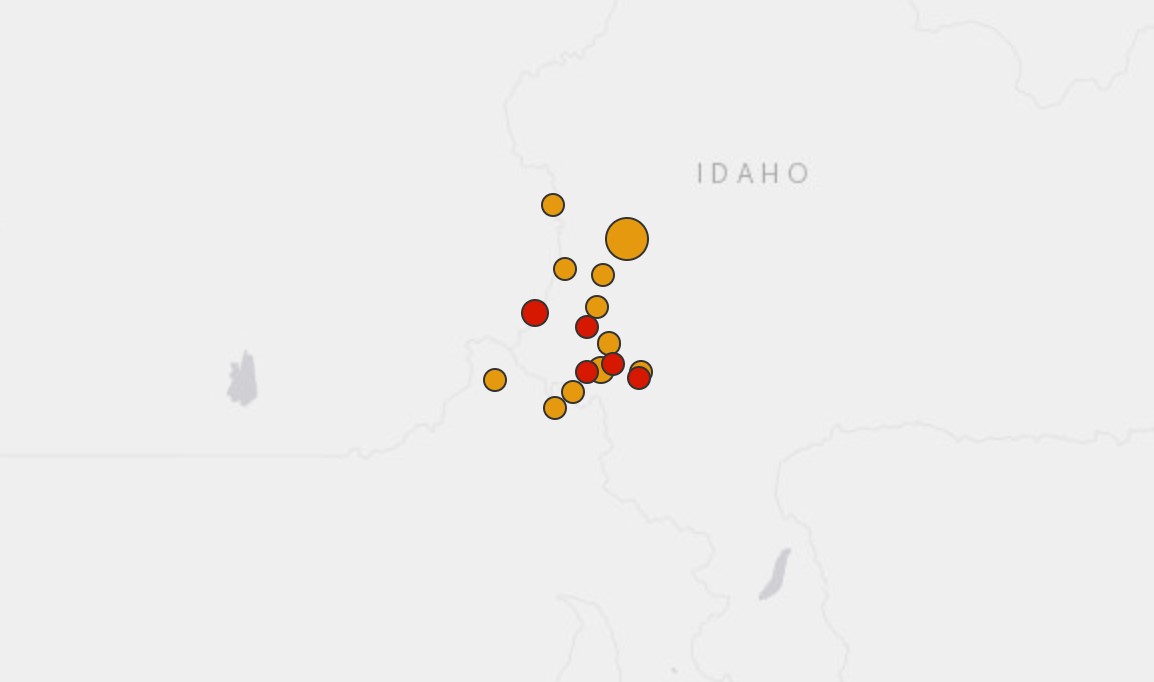 The present earthquake struck near the edge of the Rocky Mountain seismic zone, an area of relatively restless crust and frequent, mainly minor earthquakes reaching southward from Idaho and western Montana south to Utah.
There are reports of shaking felt in Emigrant, Montana, which is approximately 30 miles north of Yellowstone National Park. 
"Did You Feel It" reports showed felt responses reach at least to the Canadian border — more than 300 miles to the north.
People took to social media to share videos and comments about the quake. One Twitter user tweeted a video of a chandelier swaying saying the earthquake was felt more than 500 miles away in Kelowna, British Colombia, Canada.
A hospital about 65 miles south of the epicenter shook, but the shaking didn't interfere with the treatment of patients.
The hospital, St. Luke's Wood River Medical Center, in Blaine County is in a region with the highest per-capita rates of known SARS-CoV2 cases in the nation outside of New York City and surrounding counties.
Earthquakes above magnitude 6.0, and at depths of approximately 10 miles or less, can certainly cause major destruction and loss of life if they strike beneath cities or other high population areas. The susceptibility of the ground to shaking is a factor, too, as this can vary widely for a given magnitude earthquake.
Idaho has experienced two large earthquakes in historical times: the 1959 M7.3 Hebgen Lake earthquake and the M6.9 1983 Borah Peak earthquake.