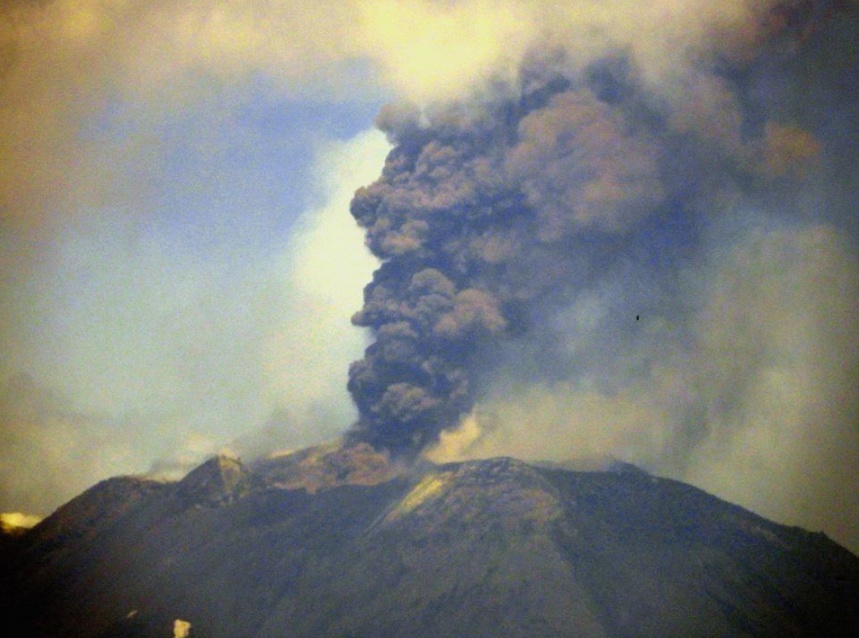 Volcanic tremor amplitude at Etna volcano, Italy showed a rapid increase to high values early Sunday morning, April 19, 2020. This activity was followed by lava fountaining and strong ash emissions, INGV Osservatorio Etneo reports. The Aviation Color Code was raised to Red at 07:24 UTC and lowered back to Orange at 12:26 UTC.
The seismic activity, located in the area of the Southeast Crater, started at 05:40 UTC and reached the highest levels at 07:00 UTC.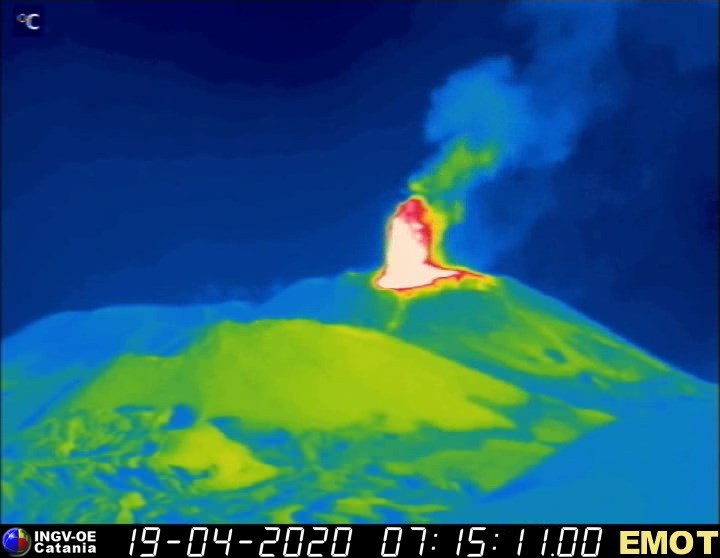 Today's eruptive activity started around 06:30 UTC. Ash emissions were rather mild during the early stages, followed by a gradual increase in intensity from around 08:46 UTC.
The volcanic plume rose to about 5 km (3.1 miles) above sea level and drifted to the east. 
The ash relapsed on the eastern side of the volcano, mostly in Valle del Bove, but fine ash has also been reported in the town of Zafferana.
Lava fountaining gradually reduced until it ceased around 09:55 UTC, the observatory reported at 10:41 UTC.