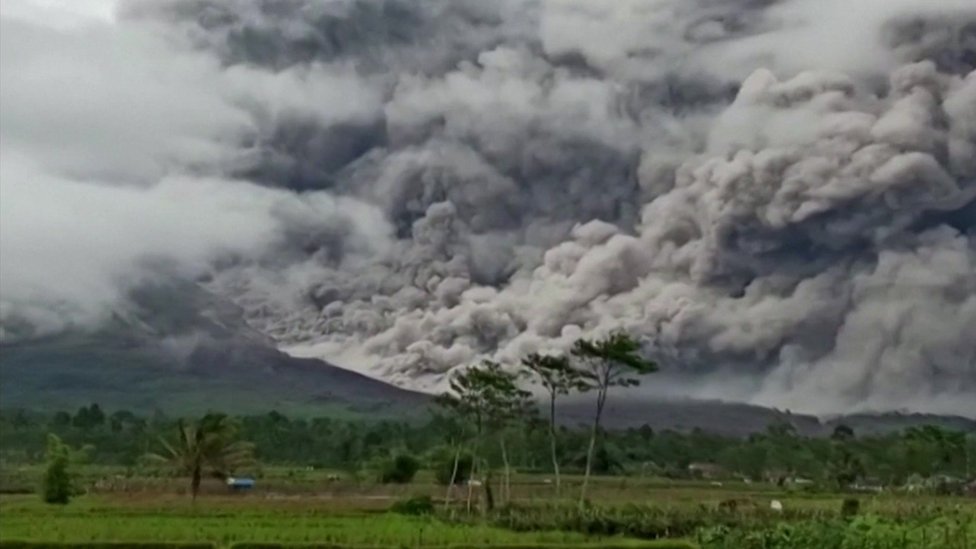 A massive pyroclastic flow was generated at the Indonesian Semeru volcano at 10:24 UTC (17:24 WIB) on January 16, 2021.
According to the Center for Volcanology and Geological Disaster Mitigation (PVMBG), the flow slid approximately 4.5 km (2.8 miles) down the southeast and southern slopes of the volcano and was accompanied by lava avalanches with a sliding distance between 500 and 1 000 m (1 640 - 3 280 feet) from Jonggring Seleko Crater towards Besuk Kobokan drainage on the southern flank.
Ash plumes rose up to 5.5 km (18 050 feet) above sea level.
A corresponding seismic signal with an amplitude up to 22 mm lasted approximately 1 hour and 2 minutes.
The Alert Level remained at 2 (on a scale of 1 - 4), and the public was reminded to stay outside of the general 1 km (0.62 miles) radius from the summit and 4 km (2.5 miles) on the SSE flank.
MAGMA Indonesia reported that an average of 40 eruptive earthquakes per day has been recorded from October 1 to November 30, 2020. Rock avalanches from the peak have continuously occurred since October 19.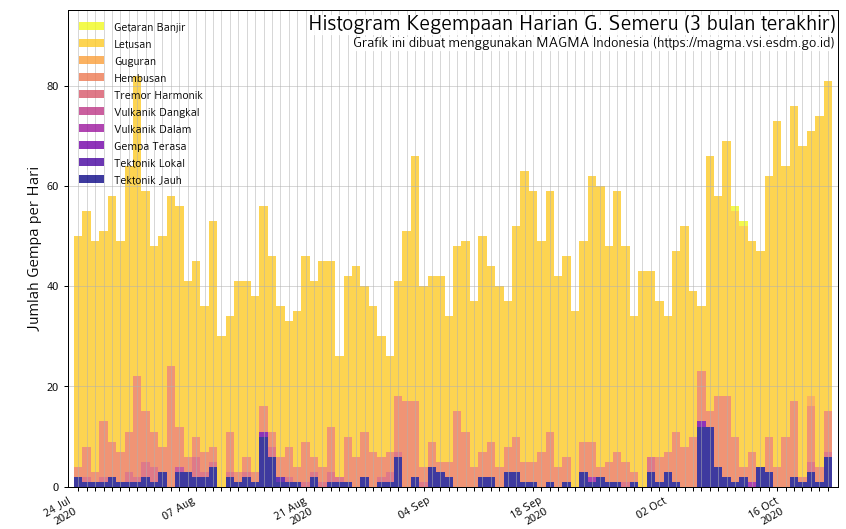 The number of avalanches significantly increased on November 28, followed by pyroclastic flows with a maximum sliding distance of 1 000 m (3 280 feet) to the southeast portion of the slope.
On December 1, a spectacular pyroclastic flow was observed from the summit dome with a sliding distance between 2 and 11 km (1 and 7 miles) towards the southeast.
As a result, dozens of livestock perished in the Pronojiwo District. In addition, 10 heavy-duty mining equipment were damaged.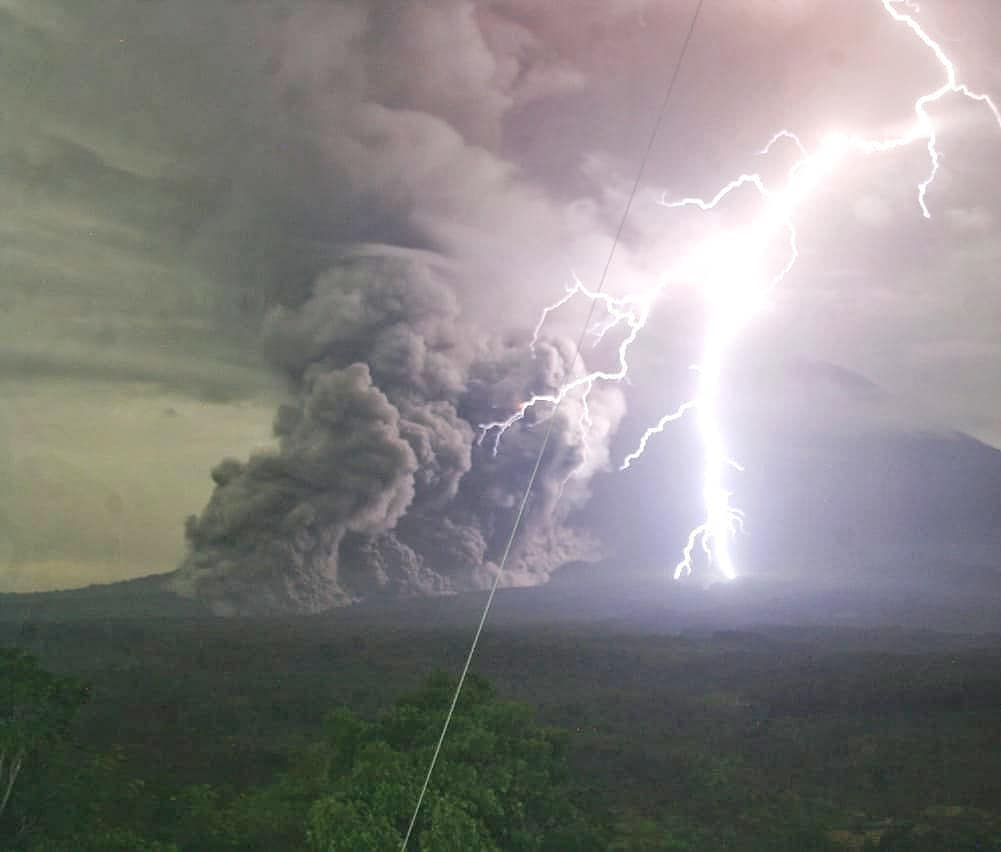 In its Volcanic Ash Advisory issued 19:57 UTC on November 30, the Darwin VAAC reported a high-level eruption to 15.2 km (50 000 feet / FL500) a.s.l. and raised the Aviation Color Code to Red.
However, at 23:21 UTC on the same day, the center said they reassessed the previously reported eruption to FL500 as likely thunderstorm activity -- meaning no such eruption took place. You can see it centered in the video below:
The eruption at Semeru took place just two days after a high-level eruption at Lewotolo ejected ash up to 15.2 km (50 000 feet) above sea level, prompting nearly 5 000 people to evacuate
The last high-level eruption at Semeru took place at 12:25 UTC on May 16, 2020, ejecting ash up to 14 km (46 000 feet) above sea level.

Geological summary
Semeru, the highest volcano on Java, and one of its most active, lies at the southern end of a volcanic massif extending north to the Tengger caldera. The steep-sided volcano, also referred to as Mahameru (Great Mountain), rises above coastal plains to the south.
Gunung Semeru was constructed south of the overlapping Ajek-ajek and Jambangan calderas.