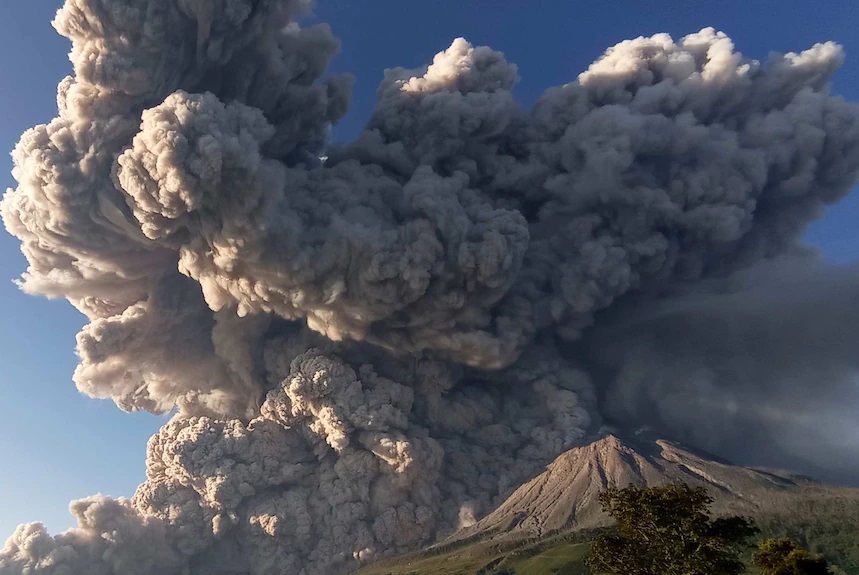 A major eruption started at the Indonesian Sinabung volcano at 23:42 UTC on March 1, 2021, ejecting ash up to 12.2 km (40 000 feet) above sea level. This is its first major eruption since August 2020.
The eruption produced pyroclastic flows up to 5 km (3.1 miles) down the ESE slope of the volcano.
Sinabung Volcano Observatory raised the Aviation Color Code from Orange to Red at 00:20 UTC and lowered it back to Orange at 02:47 UTC.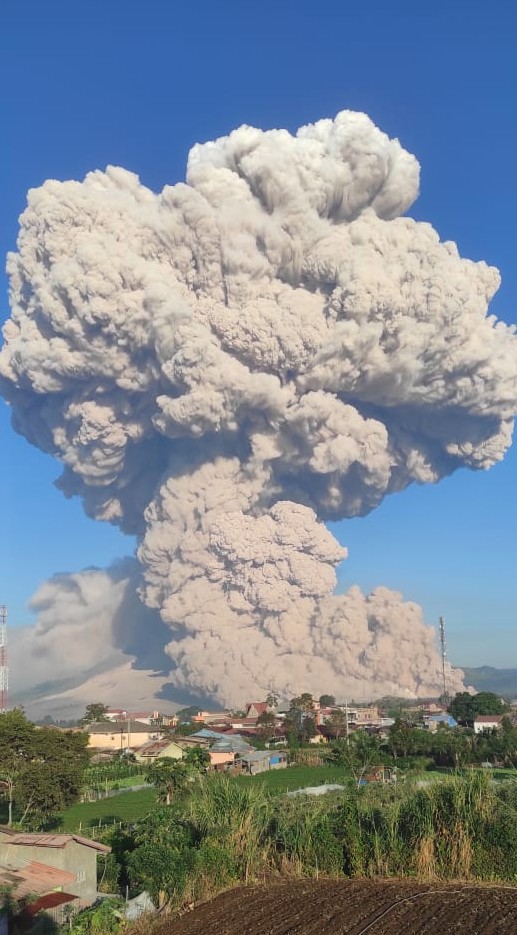 Some of the people were seen panicking but there were no reports of casualties, officials said.
Residents are urged to stay at least 3 km (1.8 miles) from the crater.
The Alert Level remains at 3 (of 4).
Sinabung woke up in 2010 after 4 centuries of sleep. Since then, at least 23 people have been killed and more than 30 000 displaced.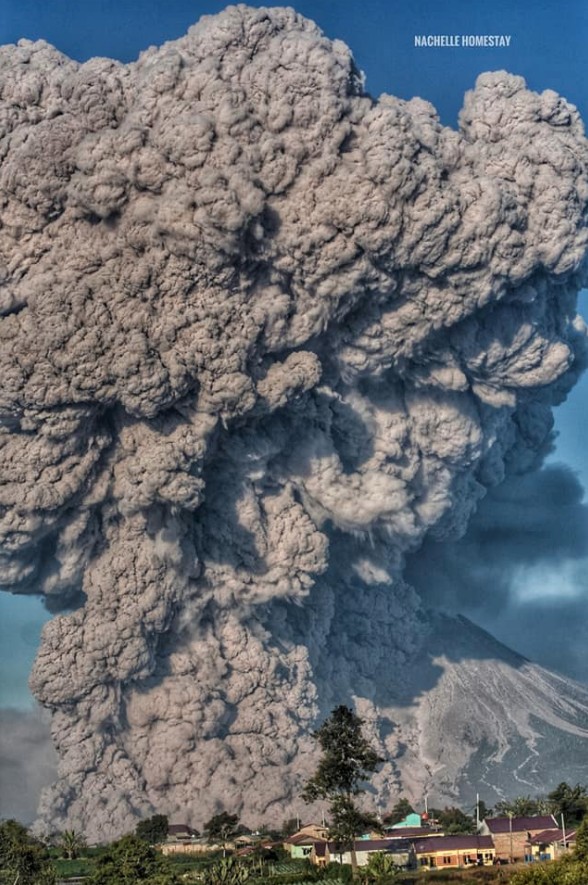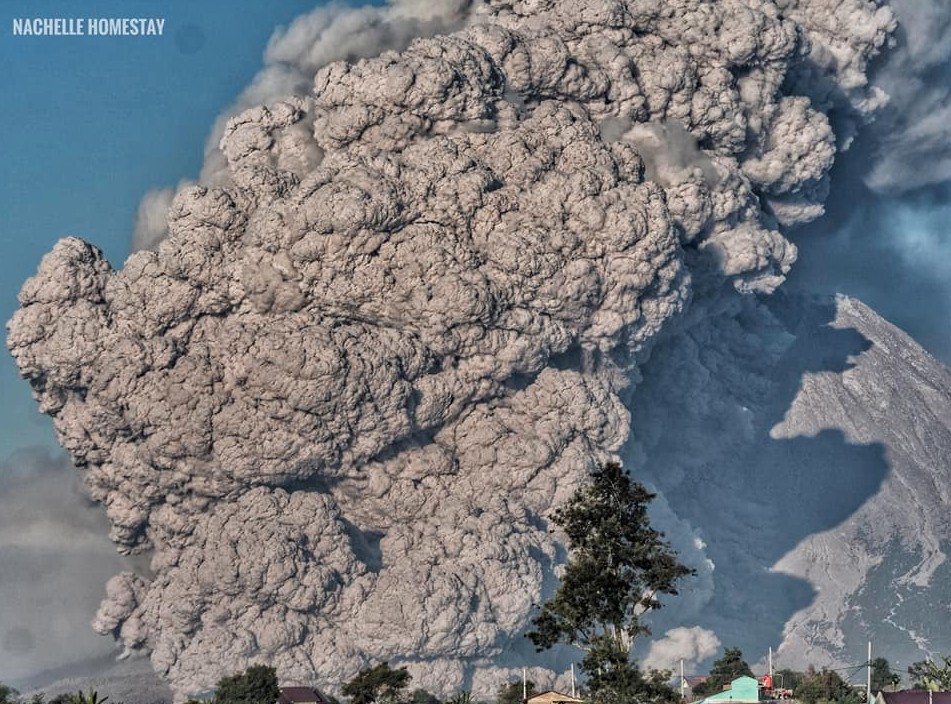 Geological summary
Gunung Sinabung is a Pleistocene-to-Holocene stratovolcano with many lava flows on its flanks. The migration of summit vents along a N-S line gives the summit crater complex an elongated form.
The youngest crater of this conical, 2 460 m (8 070 feet) high andesitic-to-dacitic volcano is at the southern end of the four overlapping summit craters.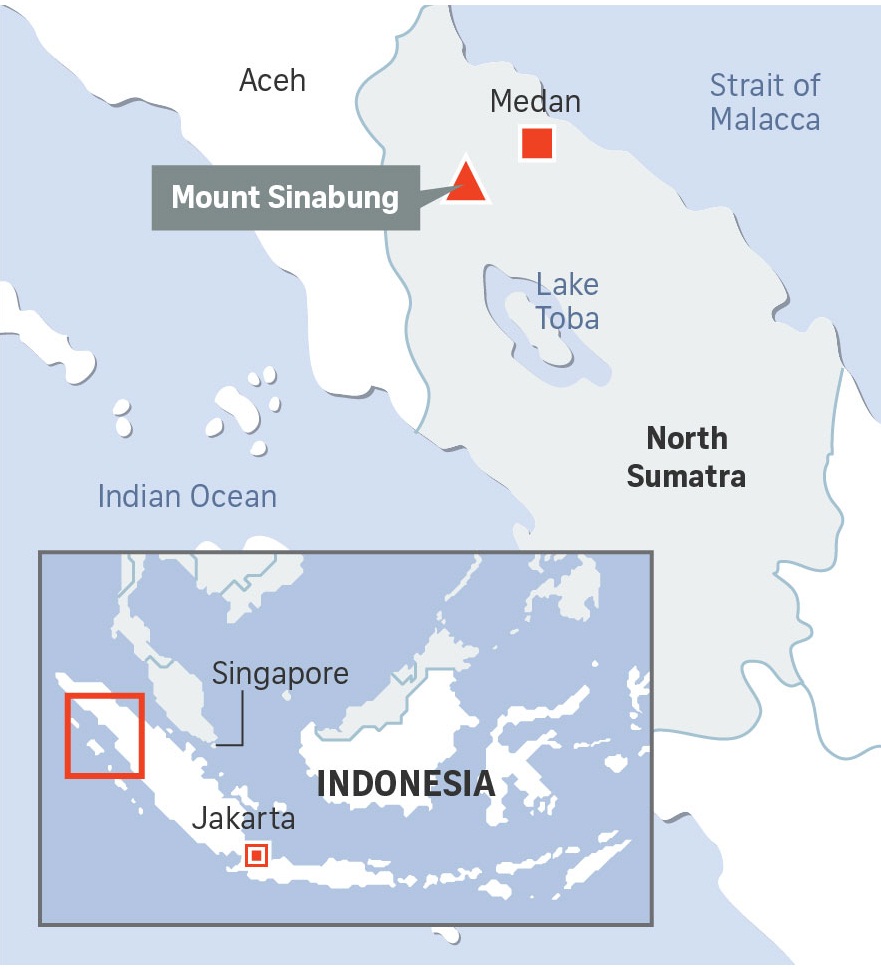 An unconfirmed eruption was noted in 1881, and solfataric activity was seen at the summit and upper flanks in 1912.
No confirmed historical eruptions were recorded prior to explosive eruptions during August - September 2010 that produced ash plumes to 5 km (16 404 feet) above the summit. (GVP)