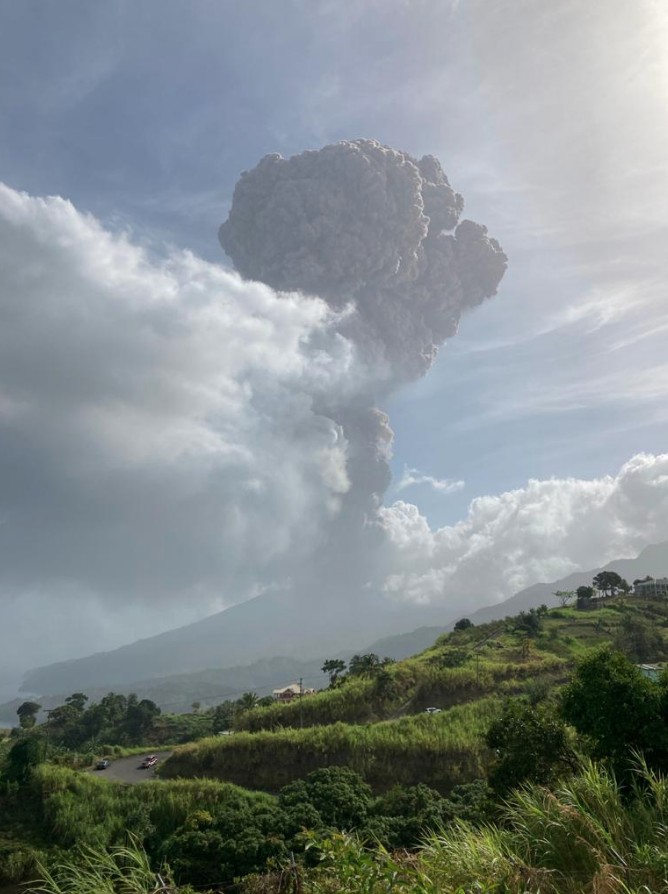 Vincentians are waking up to extremely heavy ashfall and strong sulfur smell which have now advanced to the capital after powerful explosive eruptions started at La Soufriere volcano on April 9, 2021. The last eruption of this volcano started on April 13, 1979 (VEI 3) and lasted for about 6 months.
Extremely heavy ashfall and sulfur smell are spreading through the nation on April 10 and have already reached the capital Kingstown (population 16 500), National Emergency Management Organisation (NEMO) reported at 09:32 UTC.
Ashfall will be a pervasive hazard throughout St. Vincent and is expected to reach neighboring islands such as Barbados, it added. Volcanic ash is not necessarily deadly but can lead to respiratory problems and may also impact vehicles and plane engines.
NEMO reported that residents have been evacuated from the Red and Orange zones, adding that 76 shelters with more than 2 000 residents are fully operational.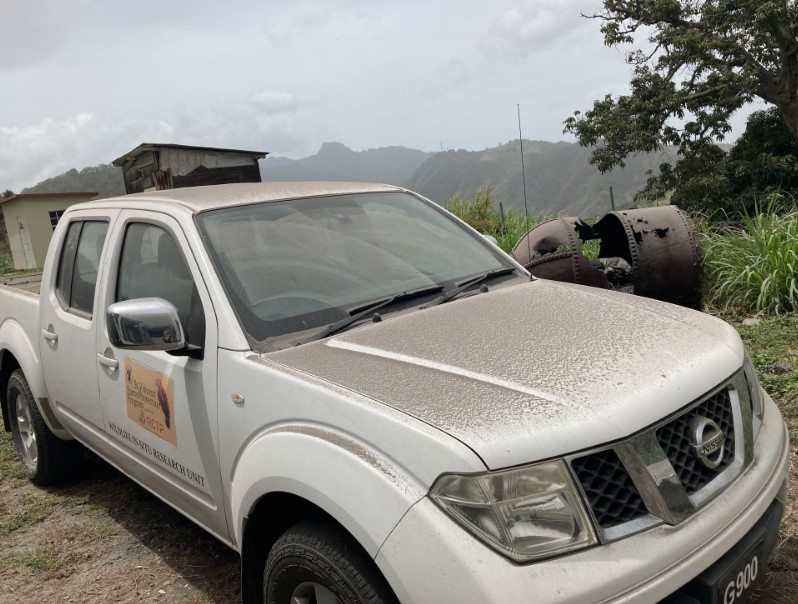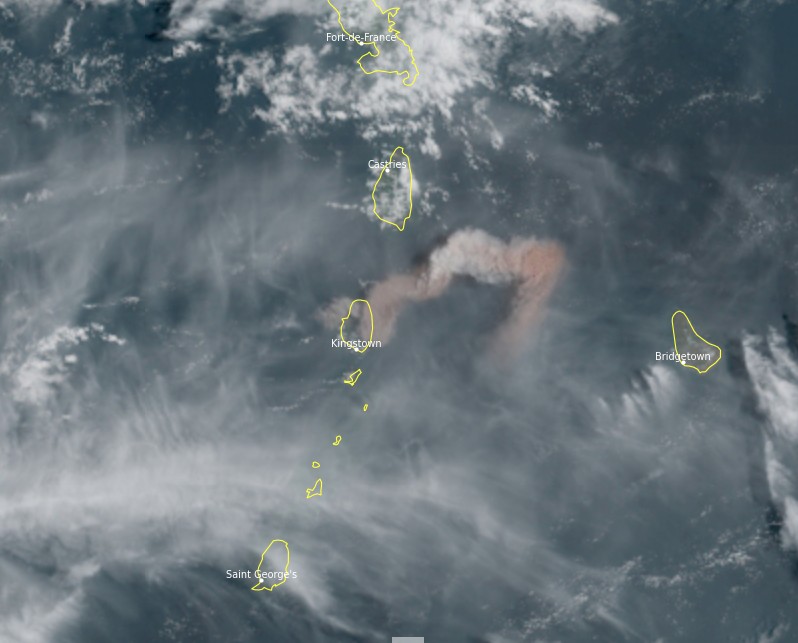 The first explosive eruption at Soufriere took place at 12:41 UTC on April 9, after more than 42 years of quiescence. Its last eruption started on April 13, 1979 and lasted to November of the same year -- Volcanic Explosivity Index 3.
After the initial explosion, seismicity increased again at approximately 15:30 UTC with a swarm of earthquakes lasting until 18:40 UTC.
Vigorous ash venting resumed at approximately 18:45 UTC, with lightning seen in the ash column due to its highly charged nature. Another explosion took place at 18:48 UTC.
Continuous tremor has been recorded since 19:00 UTC, with the largest signals accompanying the most vigorous venting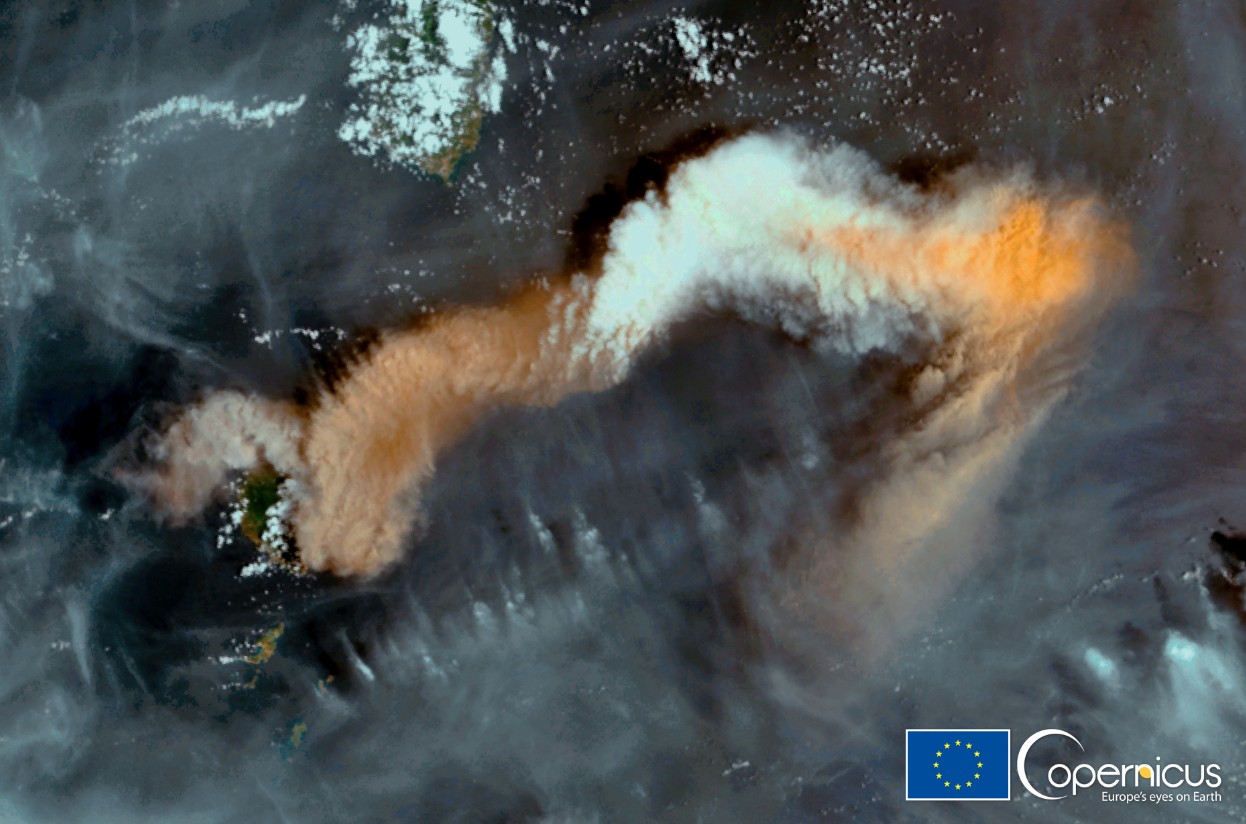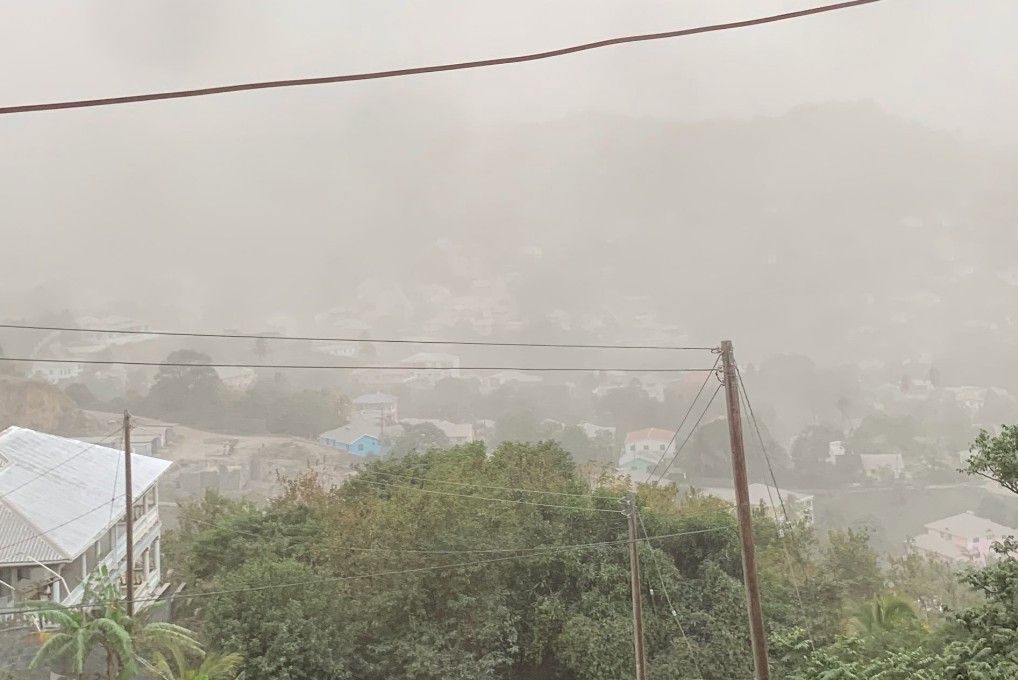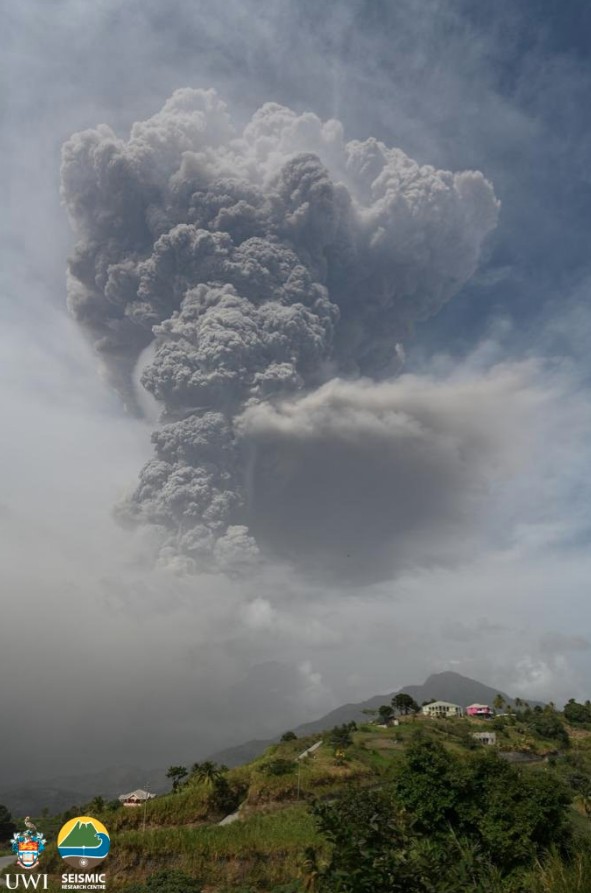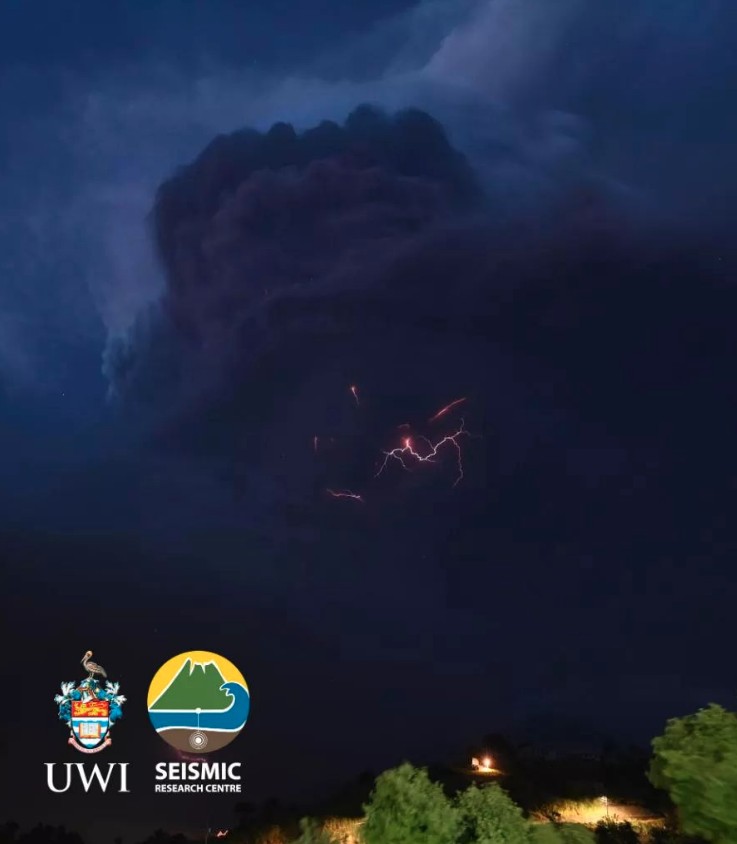 Violent volcanic ash emissions due to multiple explosive eruptions are ongoing at multiple flight levels, with the highest at 15.8 km (52 000 feet) above sea level, the Washington VAAC reported at 23:46 UTC.
At 05:43 UTC on April 10, the center reported volcanic ash is extending nearly 740 km (460 miles) ENE from the summit and about 650 km (400 miles) ESE from the summit.
By 11:13 UTC, ash was reaching over 1 300 km (805 miles) ENE from the summit. The main plume at 14.3 km (47 000 feet) a.s.l. is moving ENE with the highest tops to 15.8 km (52 000 feet). Ashfall N and NE of the summit is seen moving east over St. Lucia.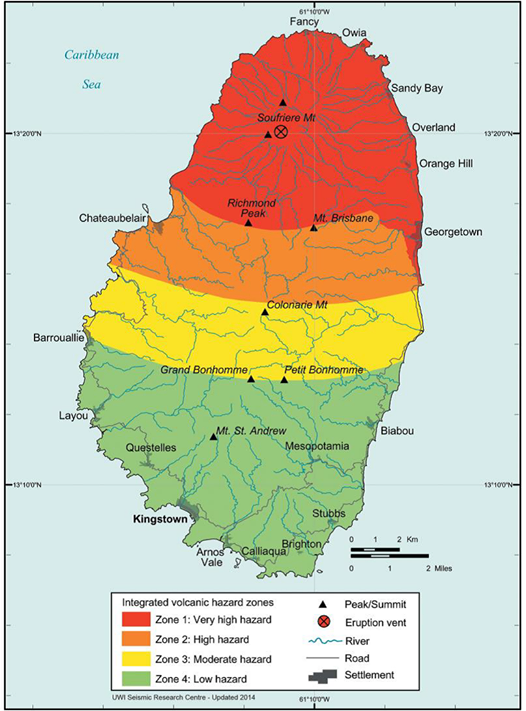 Hazard Zone 1 (Red Zone) - Very High Hazard:
This includes all areas expected to experience maximum damage in the short term and is the zone where all hazardous events have their greatest influence. It is defined by the zone of expected total destruction from pyroclastic flows, surges, and mudflows and by the zone of maximum expected damage from all projectiles. This zone is likely to experience more than 30 cm (12 inches) of ash. During the course of an eruption, this zone would be unsuitable for human habitation.
Hazard Zone 2 (Orange Zone) - High Hazard:
This includes all areas of moderate pyroclastic flow and surge hazard, areas within the 5 km (3.1 miles) projectile zone, and areas likely to experience between 10 and 30 cm (4 - 12 inches) of ashfall. These areas will be affected in a similar manner as Zone 1 during large scale eruptions.
Hazard Zone 3 (Yellow Zone) - Moderate Hazard:
This zone will be free from the effects of flows and surges but will be affected by 5 to 10 cm (2 - 4 inches) thick ashfalls, minor earthquakes and lightning strikes. This zone will experience significantly less physical damage than Zones 1 and 2.
Hazard Zone 4 (Green Zone) - Low Hazard:
This zone includes areas likely to be relatively safe from hazardous events, except for minor ashfall of less than 5 cm (2 inches). Crop damage and disruption of water supply due to ashfall will be the main effect but other physical damage will be minimal.