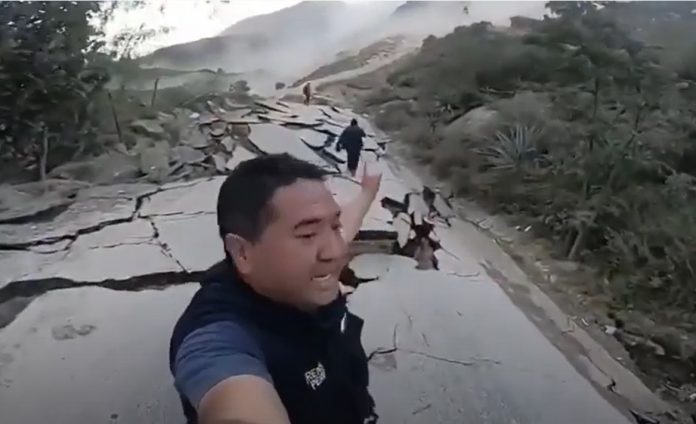 On April 7 afternoon, a large-scale collapse occurred in the Culluchaca sector, Huari province (Áncash).
The giant landslide destroyed more than one kilometer of the national road PE-14 A, in the district of Pontó (Pomachaca – Yunguilla section).
Here is another video depicting the area where the landslide took place:
According to the Regional Emergency Operations Center (COER) Áncash, the village of Culluchaca has to be evacuated urgently, as it could also be swept away…
The landslide triggered widespread power outages in the districts of Huacachi, Anra, Uco, Rapayán, Paucas and Huacchis in the province of Huari, as well as in bordering provinces.
Meanwhile, the slopes are still moving and very unstable. Reparation work will only be possible when the danger of collapse diminishes.