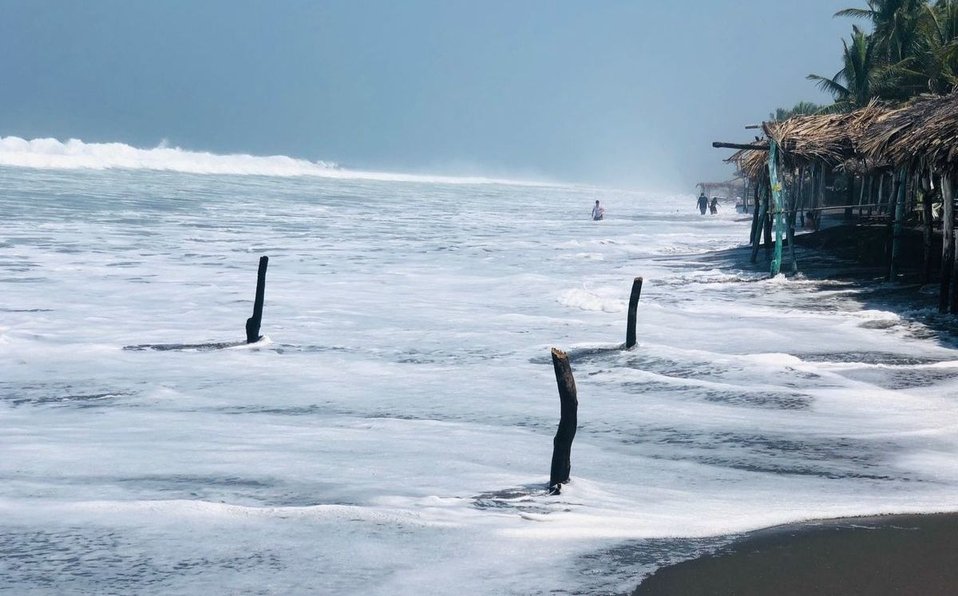 Unexpected large swells or mini-tsunamis hit the coast of Chiapas, Mexico and flooded the port of Bonifacio in Corsica within the last two days.
The water event surprised both residents and tourists and damaged several cars, buildings and restaurants.
Mar de Fondo in Mexico
The large waves, more than 2 meters higher than normal in some places, crashed on the beautiful beaches of Chiapas during the night from Thursday to Friday.
In some places, the waves reached up to three meters in height (a mini tsunami indeed) and swept away everything on the beaches. Although no major damage was reported, many houses were flooded.
Officials say the wave phenomenon may last over the next days. Moreover, weather meteorologists forecast heavy rain and strong winds (10 to 15 knots with gusts of 20-25 knots and waves of 6 to 9 feet) along the coast.
Oceanographers explained that the Atlantic ocean is currently behaving very strangely… Could it be linked to the total lunar eclipse of Wednesday, May 26, 2021?
Port of Bonifacio flooded by mini-tsunami
This Monday, May 24, a meteorological phenomenon, called "equinox tide" by the Bonifaciens, flooded the quays of the city's port, flooding homes and restaurants.
Customers of bars in the port of Bonifacio were taken by surprise, when the water suddenly flooded the quays, even infiltrating some businesses.
According to the director of the port, the strange meteorological phenomenon at play has no real cause, but always hits on solstices or equinoxes. So this year, it's a bit too early… Don't you think (next solstice is on June 21, 2021 and next equinox is on September 23)? So it is exceptional…
No vehicles are allowed on the port until Tuesday morning; pedestrians can get a gratis foot bath in their preferate restaurants and bars if they want