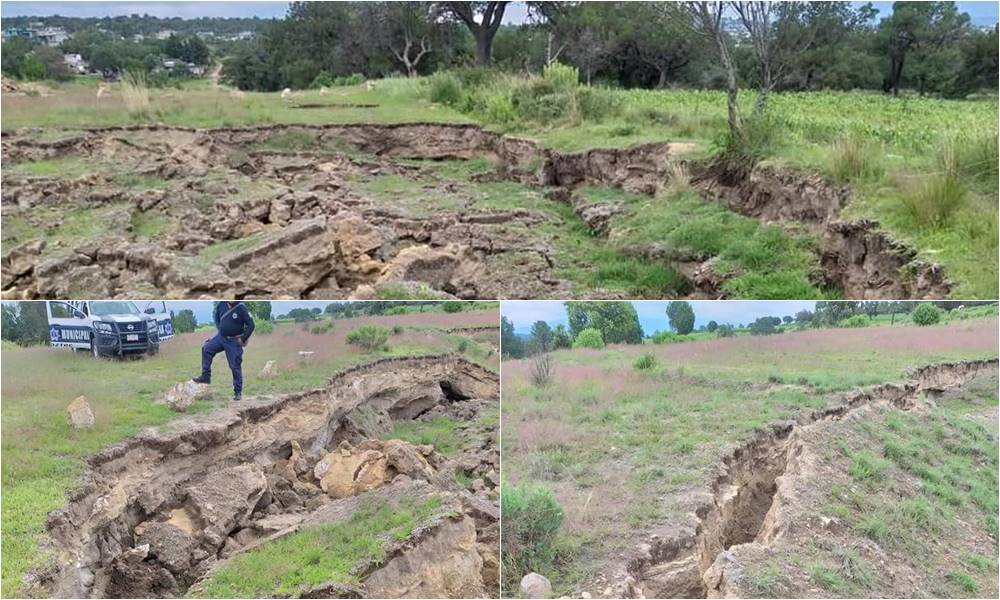 After a giant sinkhole almost swallowed a farm near Puebla, Michoacan, giant cracks have started fissuring a field situated just 76.4km (47.5 miles) away. Residents fear another huge crater is about to form.
According to Twitter, the large fissures were detected on Monday afternoon in fields belonging to the municipality of Xaloztoc, Tlaxcala.
Residents fear these cracks may grow into a giant sinkhole and swallow animals, children and homes, similar to that discovered near Puebla about a week ago.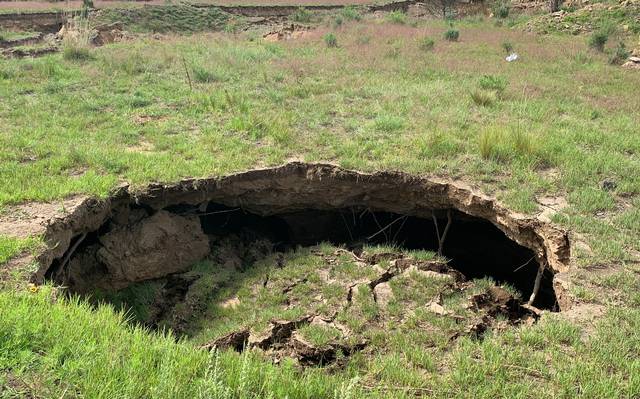 Meanwhile, the area has been cordoned off and is constatntly guarded by police officers for safety reasons.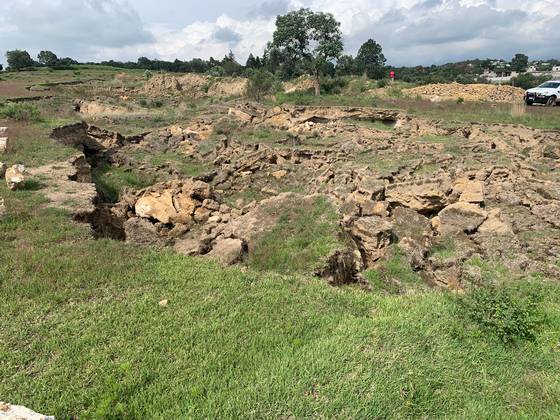 A team from the Mexican geological survey (CEPC) has been sent to investigate the geological event.
Geologists believe the cracks and related subsidence are linked to the recent heavy rains that hit the area in recent days.