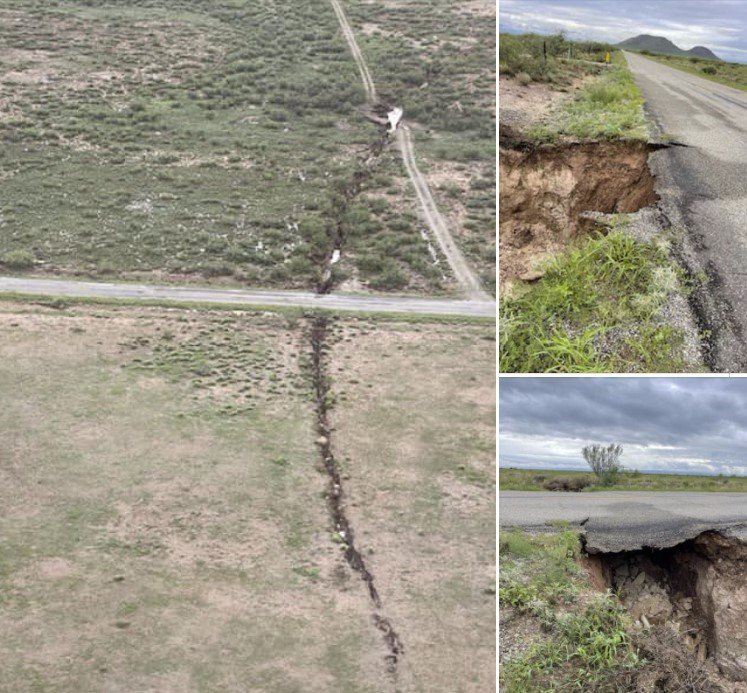 Cochise County Sheriff's Office is advising to use caution in the area of Parker Ranch Road in the Willcox area due to road fissure openings.
As shown in the pictures, multiple fissures opened under road, but the pavement is still there! There is no soil underneath!
Road is closed at Kansas Settlement and impassable starting at mile post 1, with closure going to S. Robison Road.
Same situation on Dragoon Road near Highway 191. Detours are required using Cochise Stronghold.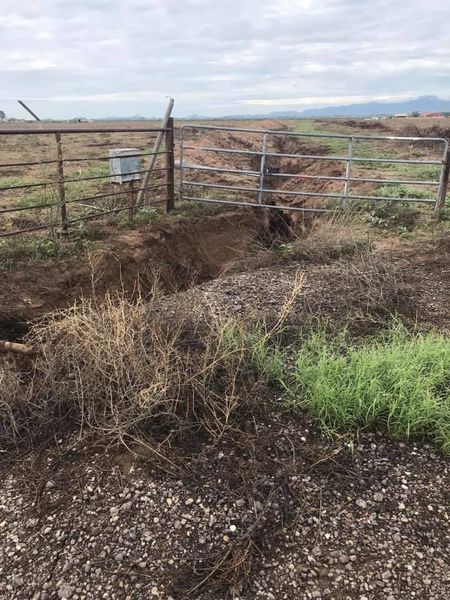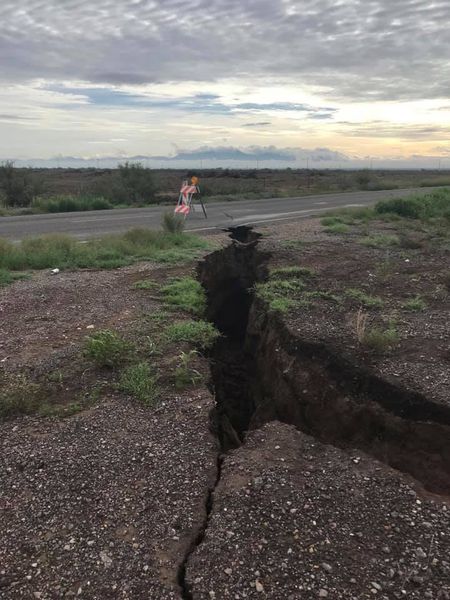 Residents in the closure area are aware of road condition and have alternate means of getting out.
There is signage on the road identifying closure.
The below video explains the formation of Earth cracks in Arizona.