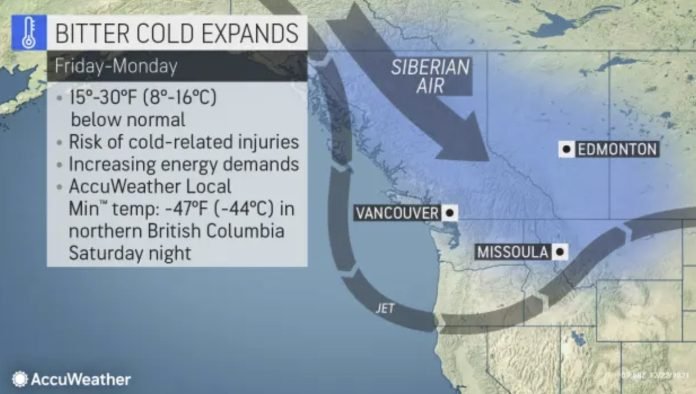 Deep freeze along the Pacific Northwest
Rain, snow and frigid conditions are forecast for the northwestern United States into the holiday weekend, and AccuWeather forecasters predict there could even be some snowflakes in cities such as Seattle on Christmas Day.
"The coldest air mass of the season thus far will impact the Pacific Northwest right in time for Christmas weekend," said Senior Meteorologist Dan Pydynowski.
Bitterly cold Siberian air is expected to rush southward across British Columbia and Alberta, Canada, at the end of the week, dropping temperatures 15-30 degrees Fahrenheit (8-16 degrees Celsius) below average. This chill is anticipated to spill over the Canada-U.S. border by early next week, bringing shiver-worthy weather to the Northwest.
"Highs will only be in the 30s in Seattle Saturday and Sunday, and snow levels may be low enough to allow some snow to mix in with rain into downtown Seattle this weekend," said Pydynowski.
The last time snow coated the Emerald City was earlier in the week on Monday when it arrived mixed with rain. Temperatures in Seattle typically rise to the middle 40s and fall into the upper 30s at night toward the end of December.
"Anyone enjoying Christmas night outside with family and friends will need to bundle up as Seattle could dip into the upper 20s Saturday night, then tie its record low of 20 (from 1968) Sunday night," Pydynowski said.
As people in the coastal Northwest shiver, parts of interior British Columbia and Saskatchewan will be dealing with a deep freeze. In these areas, AccuWeather RealFeel® Temperatures are forecast to dip well below zero F.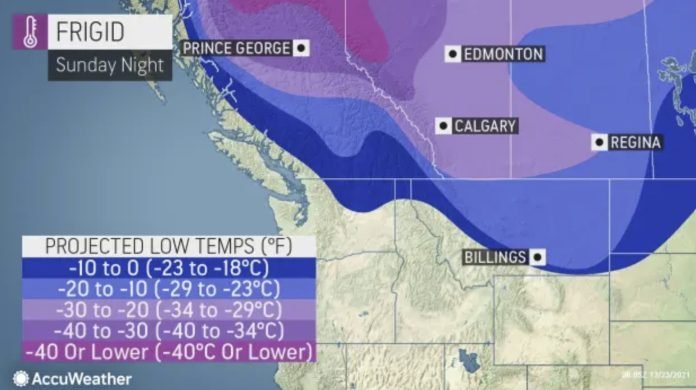 Forecasters are also cautioning those heading outdoors to be wary of frostbite and patches of ice on the ground after any standing water has frozen.
"It's certainly much different than last Christmas in Seattle when the city topped out near 50 degrees for its high," added Pydynowski. The temperature just a few days before the holiday soared to near 60 on Dec. 21, 2020, setting a new daily record.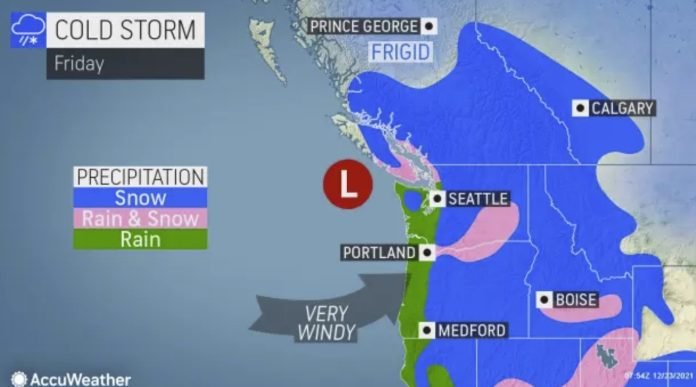 Warmest Christmas on Record for Texas, Tennessee, Oklahoma and Arkansas
This Christmas could be the warmest in more than 50 or even 100 years for parts of the south-central United States, and forecasters say several cities are tracking toward experiencing their warmest December on record.