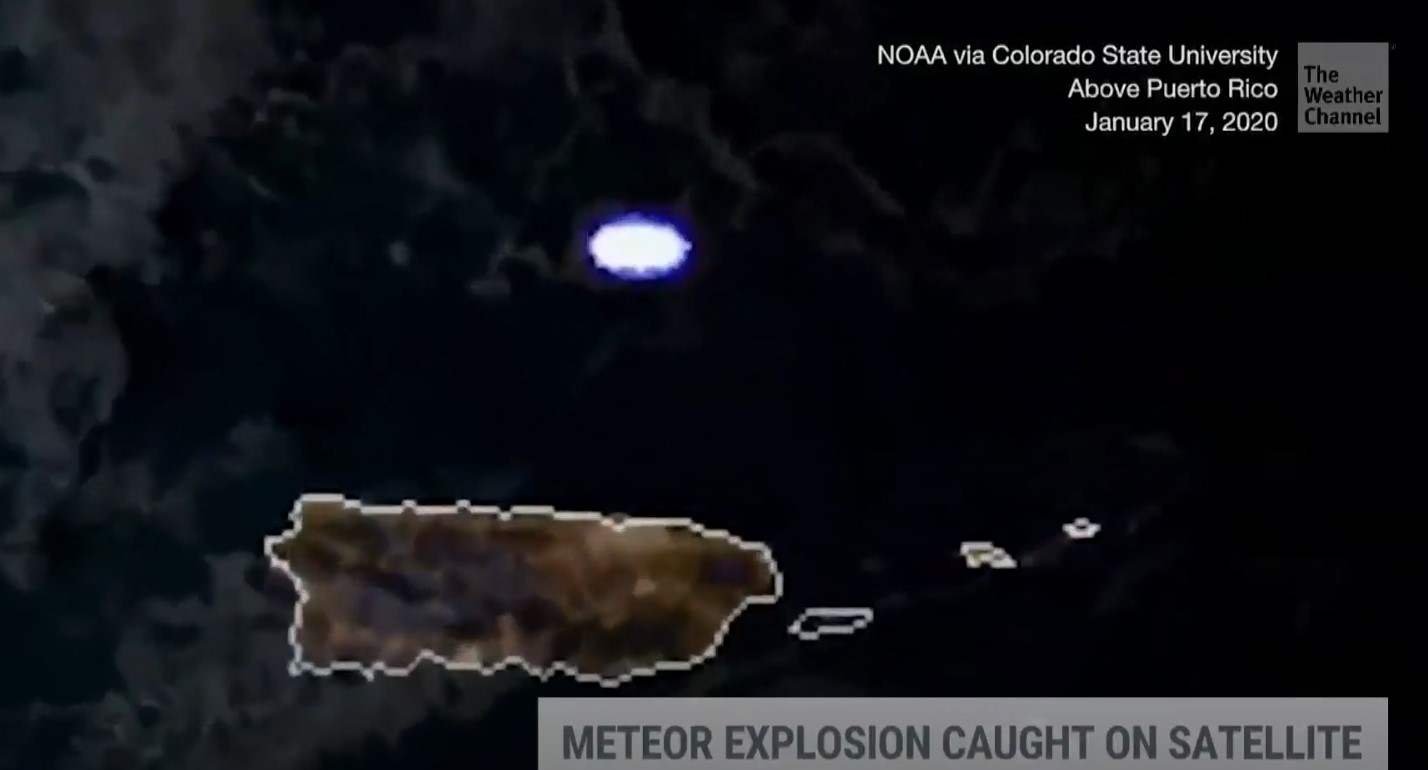 A bright meteor fireball disintegrated in the sky over Puerto Rico on January 17 at 4:30 p.m. EST time Friday, Jan 17. Picture via NOAA satellite
While the disaster-striken Puerto Rico is currently experiencing an almost unprecedented earthquake swarm, a bright fireball exploded across the sky in Puerto Rico Friday afternoon, prompting local residents to speculate if it was a bad omen.
The NOAA satellite captured the brilliant space rock exploding over Puerto Rico at around 4:30 p.m. EST time on Jan 17.
While most of the meteor disintegration reports came from the San Juan area, many sightings occurred across the island.
According to astronomers, such a large ball of fire is quite a rare event. Some even say, the celestial body may have measured at least a few feet in length.
Many skywatchers reported hearing a loud noise.
Puerto Rico is experiencing an unprecedented earthquake swarm since December 28, 2019 and residents are still struggling to recover from 2017's Hurricane Maria.