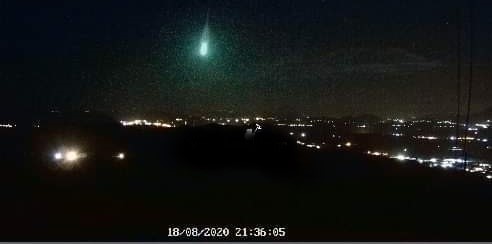 A meteor, a "shooting star" fell in the sea area between the south of Evia and the island of Aegina at 9:36 p.m. on Tuesday night. The rock from space was so impressively bright that turned night into day.
The rate phenomenon was visible in several areas such as East Attica, Livadia, Chalkida, Viotia, MEganesia, Fokida, Andros, Lakonia and Evritania.
Some stunned residents thought it was a big falling star, however, scientists reportedly made clear that it was a meteor.
Video from the kopaida.gr cameras installed in the town of Livadia in Viotia Prefecture via Alex filippopoulos.