A FIREBALL which was seen across four different states in the US has been described as "the most incredible thing I have ever seen in the sky".
Residents of Missouri, Illinois, Iowa and Michigan all reported seeing a bright fireball blasting through the sky on August 19. Stunned onlookers spotted the astronomical phenomenon, and headed in their droves to the website of the International Meteor Organisation (IMO) to report their sightings.
Chris said: "It came straight down on a vertical trajectory and slowed down as it approached the tops of the tree line, very bright green with bright white sparks coming off it. Amazing sighting!
Timothy added: "It was so bright that we could see it from inside the house with all the lights on.
"It lasted long enough to alert another person to turn around and look at it and they saw it for several seconds."
Jackquie: "This was the most incredible thing I have ever seen in the sky, well next to the lunar eclipse. It was amazing!"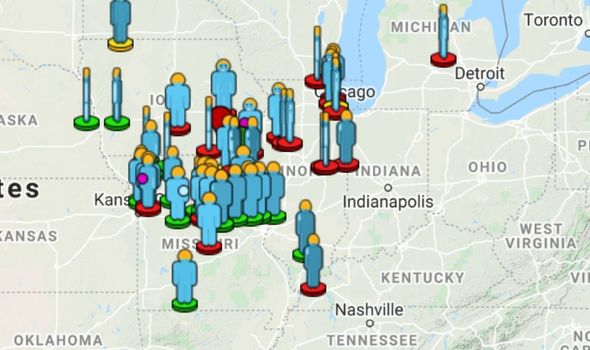 "These bright meteors are what we call fireballs and they often strike fear and awe for those who witness them."
While this meteor was small, the bright flash reiterates the need for eyes on the skies to watch out for potential asteroid collisions.