According to Facebook comments, the space rock disintegrated for over 5 seconds in the night sky at around 10:40 p.m.
Look this first video of the spectacular bolide.
Another video was captured by a CCTV camera in a parking lot in Korumburra, a city situated 120 kilometres south-east of Melbourne.
Dashcam footage posted to Facebook by Leesa Vaughan, and recorded from the Monash Freeway in Melbourne, shows the object flash in the night sky.
There seem to have been great visuals from greater Melbourne areas but reports suggest it was seen from regional Victoria, New South Wales, South Australia and Tasmania.
This actually means across all southeast Australia: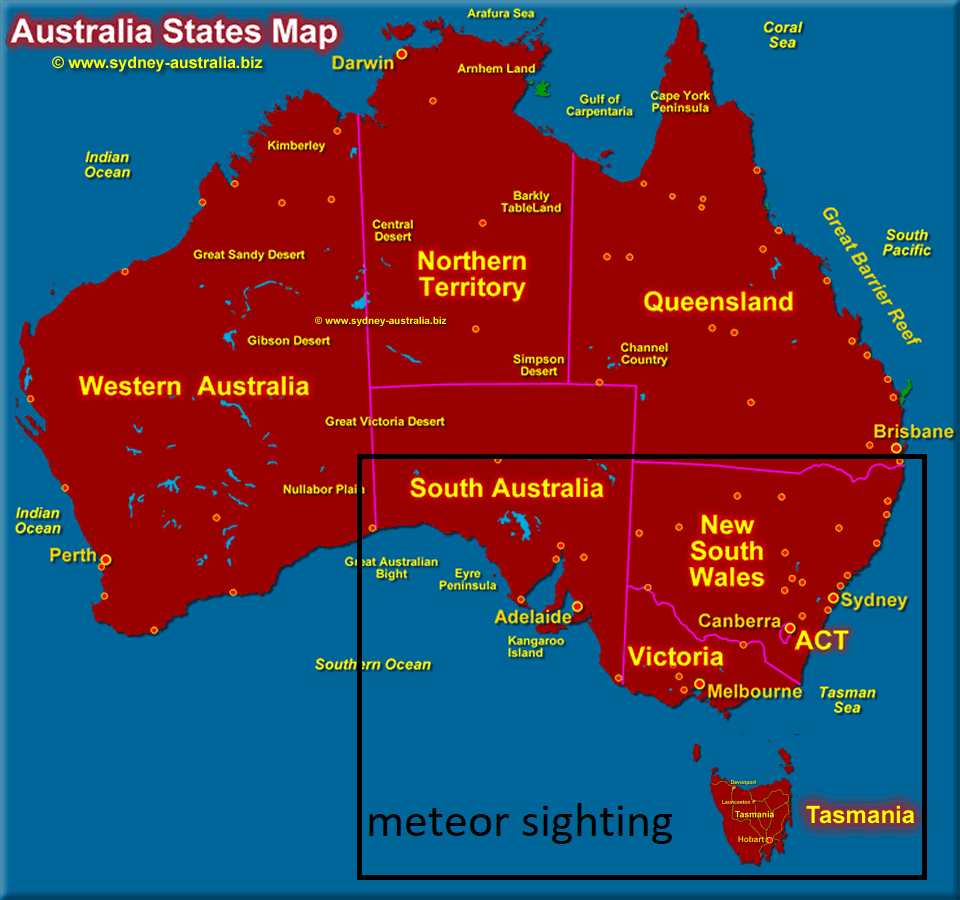 Watch: Huge mile-wide Asteroid Approaching Earth in March