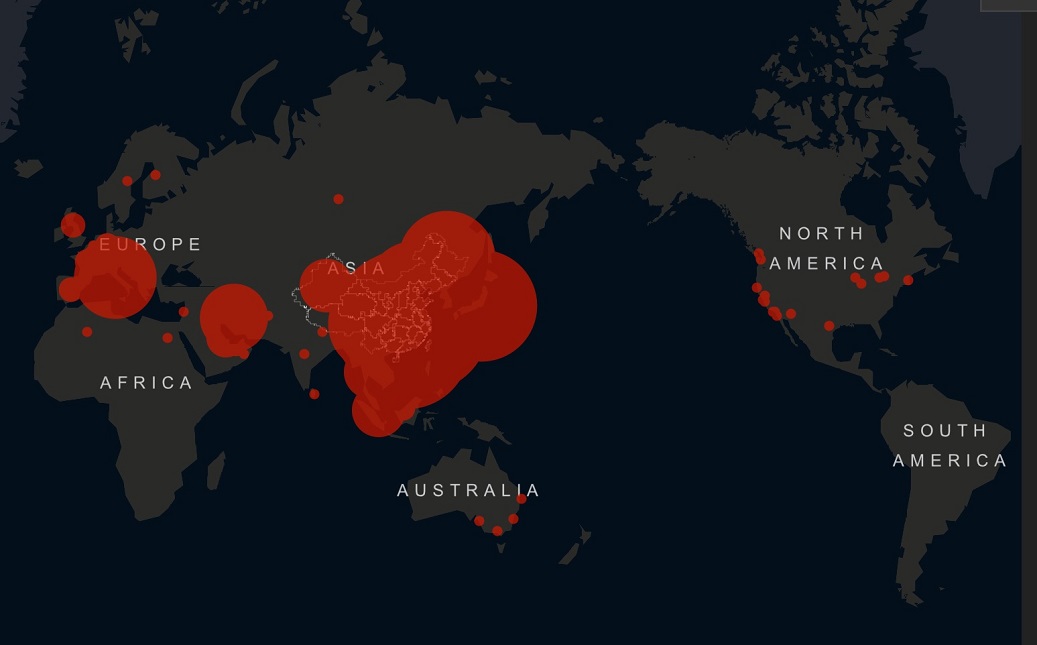 Stock market suffers worst drop since 2011.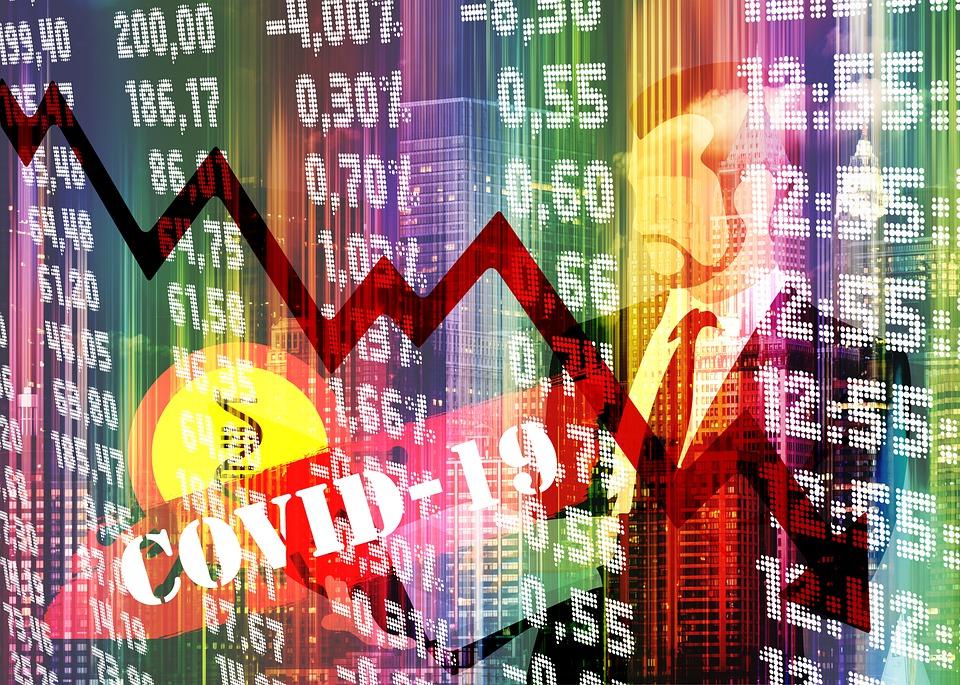 Global markets tumbled for a sixth consecutive day on Thursday, dragging the S&P 500 down more than 10 percent in just over a week, reflecting rising fears over the coronavirus spreading quickly around the world.
The benchmark index fell 4.4 percent on Thursday, the worst single-day slide for the market since August 2011. It is on pace for its worst weekly performance since the 2008 financial crisis. Stocks in Europe and Asia were also hard hit on Thursday, Feb. 27.
The sell-off came after infection figures in Europe and the Middle East continued to soar, public health officials in the United States and Germany said new patients in each country had no known connection to others with the illness, complicating efforts to track the virus.
The speed of the slump has been stunning, with the S&P 500 falling more than 10 percent from its Feb. 19 high, a drop that Wall Street labels a market correction to suggest the decline is more significant than a few days of downbeat trading.
The last time stocks in the United States fell that much was late 2018, when investors worried that the trade war and rising interest rates might tip the U.S. economy into a recession. The Dow Jones industrial average also fell into a correction on Thursday, as did shares in London.
Stocks in Europe and Asia were also hard hit on Thursday, and the blow to investor confidence spread far beyond stocks. Crude oil fell more than 4 percent, and money flooded into Treasury markets, pushing prices sharply higher, and yields —which move in the opposite direction — to once unthinkable depths.
Financial markets continued their weeklong declines.
The virus sweeps the globe, with cases in at least 47 countries.
The fight to contain the coronavirus entered an alarming new phase on Thursday as caseloads soared in Europe and the Middle East, and health officials in the United States and Germany dealt with patients with no known connection to others with the infection.
The German and American cases raised the possibility that the virus could have begun to spread locally, or that infected people had spread it to others sequentially, making it virtually impossible to trace and isolate the origins.
Either way, the cases, thousands of miles apart, underscored how quickly the virus was making its way around the globe after emerging in China.
Japan's government closed all schools through March in an effort to combat the outbreak. Iran canceled Friday Prayers in major cities, a cornerstone ritual of the Islamic Republic. Saudi Arabia barred pilgrims from visiting Mecca and Medina.
President Trump announced that Vice President Mike Pence would lead the American effort to combat the virus, but the administration continued to send mixed messages. Public health officials warned of potentially "major disruptions," while Mr. Trump blamed Democrats and cable news channels for overstating the threat.
In the Middle East, concerns built about the growing severity of the outbreak in Iran, the source of infections in many other countries. The government said on Thursday that 245 people had been infected and 26 had died, but experts say there are probably many more cases.
Several countries registered new infections that illustrated the diverse ways the pathogen could cross borders.
Two new cases in Britain, for instance, were linked to Italy and to Tenerife in the Canary Islands of Spain. While the spread of the virus from northern Italy has been taking place for some time, the spread from Tenerife — where a hotel remains under lockdown after two guests tested positive — would be a first.
The number of coronavirus cases in Italy soared on Thursday, and the count of European countries reporting infections rose to 15.
Leaders are struggling to find a balance between slowing the epidemic and avoiding panic or economic disruption — debating, for example, the wisdom of holding major events that draw from across the continent.
The Netherlands, Denmark, Estonia, Norway and Romania all reported infections for the first time, joining Italy, Austria, Croatia, France, Germany, Greece, North Macedonia, Spain, Sweden and Britain.
Italian officials reported 650 cases as of Thursday night — up from 400 a day earlier — with 17 deaths. The number of infections had doubled in just two days, as Italy grapples with the largest outbreak outside of Asia, centered in the northern region of Lombardy.
Whole towns have been isolated, and Lombardy's governor, Attilio Fontana, started a period of self-isolation after a co-worker tested positive.
Most other affected European nations have just a handful of cases, but national leaders say that these early days will prove crucial.
"We have before us a crisis, an epidemic that is coming, we know that certain countries are already much more affected than us," President Emmanuel Macron of France said during a visit to the Paris hospital where a coronavirus patient died this week. "We are going to have to confront it as best we can, even as life goes on."
Hours later, officials in France reported that the number of cases there had jumped to 38, from 18 a day earlier.
In Spain, where there are 17 cases, the latest patient, announced Thursday, was a soccer fan from Valencia — one of thousands who had traveled to Milan, the capital of Lombardy, earlier this month to watch a Champions League match.
Hermenelinda Vanaclocha, a regional health official in Valencia, said "three or four" others fans who made the same trip showed symptoms of coronavirus infection, and were being kept isolated at home.
Ballooning outbreak in Iran reaches the president's cabinet.
The coronavirus toll in Iran continued to climb fast on Thursday, as a member of President Hassan Rouhani's cabinet fell ill — one of at least seven government official to test positive, including one prominent cleric who has died.
The official, Iran's highest ranking female official, attended a cabinet meeting on Wednesday, in which she may have exposed others, including Mr. Rouhani.
The Health Ministry reported 245 cases, up from 139 on Wednesday, with 26 deaths. Health experts say that given the number of fatalities, the number of infections is probably far higher than the official figure.
Dozens of cases involving people who recently visited Iran have popped up in recent days in Bahrain, Lebanon, Afghanistan, Oman, Iraq, the United Arab Emirates, Pakistan, Georgia and Kuwait.
The sick cabinet member, Masoumeh Ebtekar, is Mr. Rouhani's deputy for women's affairs. A young revolutionary during the Tehran hostage crisis four decades ago, Ms. Ebtekar was a spokeswoman for the captors of the 52 Americans held at the U.S. Embassy.
She announced that her infection on Thursday and said she was quarantined at home.
Despite the Iranian authorities' earlier claims that the outbreak, centered in the city of Qom, had been exaggerated by enemy propaganda, they canceled Friday Prayers in Tehran and 22 other cities, and ordered schools and universities closed until March 21. All cultural and sports events will remain shut down for another week, the Ministry of Culture said.
Hadi Khosroshahi, 81, a prominent cleric and former ambassador to the Vatican, was sickened by the coronavirus and died in a hospital, Iran's official media have reported. The outbreak has also killed Elham Sheikhi, 22, a member of the women's national soccer team.
he virus can be deadly, but so far, it most often isn't.
The new coronavirus has sown fear and anxiety, with more than 81,000 cases and nearly 3,000 deaths.
But so far, it appears that the vast majority of those infected have only mild symptoms and make full recoveries. And those who get the virus develop powerful antibodies that should protect them from reinfection.
In China, people who have been infected are being asked to donate blood plasma, in the hope that their antibodies can be used to treat sick patients.
The largest study of the virus to date, published by China's Center for Disease Control and Prevention, concluded that 81 percent of the 44,000 cases confirmed in China by mid-February were mild — defined by the study's author's as involving little or no pneumonia.
Just under 14 percent were deemed severe, involving shortness of breath, low blood oxygen saturation or other lung problems. Just under 5 percent were critical, involving respiratory failure, septic shock or multiple organ dysfunction.
By Thursday, of the 78,487 confirmed cases in China, 32,495, or 41 percent, had been discharged from the hospital, according to China's National Health Commission. About 8,300 patients were in serious condition. More than 2,700 people had died, giving an overall mortality rate of 2.3 percent, far higher than the seasonal flu's rate of about 0.1 percent.
The number of mild cases creates its own complications.
Those with few or no symptoms may not know they have contracted the virus, or may misidentify it as a cold. They may then continue their daily lives, coming into close contact with others and spreading the virus without anyone knowing.
German authorities scramble to find all those who came into contact with infected man.
Health officials in Germany reacted aggressively on Thursday after a man with no known connection to anyone infected with the coronavirus tested positive for the illness.
In addition to closing schools in the community where he lived, they reached out to hundreds of people who took part in a carnival celebration over the weekend where the man was also present, urging them to stay home for 14 days.
Karl-Josef Laumann, the health minister for the state of North Rhine-Westphalia, where the man lives, said that the authorities were still trying to figure out how the man had contracted the virus.
He remains critically ill and cannot provide information about his recent travels, including the period of time when he was infected and contagious but not showing symptoms.
Still, German officials said they would resist taking measures like those seen in China and, to a lesser extent, in Italy, where entire towns and cities have been locked down.
They cautioned against panic, pointing to success in preventing the spread of the virus last month through simply encouraging people to stay home.
After a man from China infected several employees of an auto producer in Bavaria in January, about 400 people who could have been at risk of spreading the virus were identified and placed in isolation in their homes.
That effectively stopped the spread of the virus, and there are no known cases of infection at this time, said Dr. Lothar H. Wieler, president of the Robert Koch Institute, the German government's disease control and prevention agency.
Chinese government scientist says China's outbreak will be contained by late April.
The coronavirus epidemic will be brought under control in China by the end of April, Dr. Zhong Nanshan, a scientist who is leading a government-appointed expert panel on the outbreak, said in a news conference on Thursday.
Dr. Zhong said his team had correctly predicted that the outbreak would peak in mid- to late February in China and that it would "basically come under control by the end of April."
International experts painted a less optimistic picture. A report published on Friday by scientists at Imperial College London estimated that "about two-thirds of Covid-19 cases exported from mainland China have remained undetected worldwide, potentially resulting in multiple chains of as yet undetected human-to-human transmission outside mainland China." Covid-19 is the disease caused by the new coronavirus.
Global clusters of the virus also showed the difficulty in judging the true number of infections, amid concerns about underreporting and China's shifting definitions of confirmed cases.
The virus is thought to have come from a seafood market in Wuhan, the capital of Hubei Province. More than 2,600 deaths from the epidemic have been reported in Hubei, far more than in any other place in China or abroad.
If forced to close, U.S. schools might be asked to teach remotely. Can they?
Federal officials warned this week that a coronavirus outbreak could force schools to close for a long period, and Japan ordered its schools closed for a month.
The U.S. announcement caught educators and parents off guard, leaving them asking how to manage such a crisis.
Dr. Nancy Messonnier, director of the National Center for Immunization and Respiratory Diseases, suggested that a temporary system of "internet-based teleschooling" could replace traditional schools.
But most schools have no experience in providing online instruction on a large scale, and American families have uneven access to computers and broadband internet.
Parents would be forced to juggle their own work responsibilities with what could amount to "a vast, unplanned experiment in mass home-schooling," said Kevin Carey, vice president for education policy at New America, a think tank.
Dr. Messonnier said she had contacted her own local school superintendent to ask if the district was prepared, and she advised parents to do the same.
Even as they struggled to absorb the federal warning, schools were busy making their own plans, or updating those drafted during previous scares over viruses like H1N1 influenza and Ebola.
Many districts have already sent home letters about the coronavirus, asking parents to keep sick children away from school and to remember basic prevention measures like hand washing, cough covering and flu vaccination. Officials have tried to ratchet down panic among parents, reminding families that face masks are not broadly recommended and that the overall risk to most people appears to be low.
Federal rules delayed testing of a California patient.
A person in California who was not exposed to anyone known to be infected with the coronavirus, and who had not traveled to countries where it is circulating, had to wait days to be tested because of restrictive federal criteria, despite doctors' suggestions.
The patient, who has tested positive, may be the first person to be infected through community spread in the United States, the Centers for Disease Control and Prevention said on Wednesday.
Public health officials said the infected individual was a resident of Solano County, in Northern California, but they have not disclosed any other information to protect the patient's privacy.
Doctors at the University of California, Davis Medical Center considered the novel pathogen a possible diagnosis when the patient was first admitted last week.
But the C.D.C. has restricted testing to patients who either traveled to China recently or who know they had contact with someone infected with the coronavirus.
The C.D.C. could not be immediately reached for comment.
The new case, in which the source of infection is unknown, is cause for concern, experts said.
"That would suggest there are other undetected cases out there, and we have already started some low-grade transmission," said Dr. William Schaffner, an infectious disease specialist at Vanderbilt University.
South Korea and U.S. call off joint military exercises.
The fast-growing coronavirus outbreak touched South Korea's military alliance with the United States on Thursday, as the two countries announced that they would postpone their joint spring military exercise "until further notice."
The decision came as South Korea reported 505 new cases of the coronavirus on Thursday, bringing the total number to 1,766, the largest outbreak outside of China. Most of the patients were from Daegu, a city in southeastern South Korea, and in nearby towns.
On Wednesday, the U.S. military reported the first case of a soldier being infected. The soldier was stationed at a base near Daegu.
South Korea has placed itself on the highest possible alert to deal with the outbreak, suspending nonessential military training and placing more than 9,500 troops under quarantine.
Saudis halt religious visits to Mecca and Medina.
Saudi Arabia on Wednesday temporarily barred Muslim pilgrims from entering the country to visit the holy cities of Mecca and Medina, a stark illustration of the fear the spread of coronavirus has stirred.
The Saudi royal family derives much of its stature in the Islamic world from its role as guardians of the holy sites, and it very rarely closes them off. The Saudi response contrasts with that of Iran, which has kept its pilgrimage sites open despite a significant coronavirus outbreak. Cases linked to Iran have now appeared in a number of countries.
Each year, millions of Muslims make the Hajj, a pilgrimage to Mecca, or Umrah. It takes place in a specific part of the lunar year, which this year falls in midsummer.
Many Muslims also visit the mosque in Medina established by the Prophet Muhammad.
LATEST NEWS ON THE CORONAVIRUS