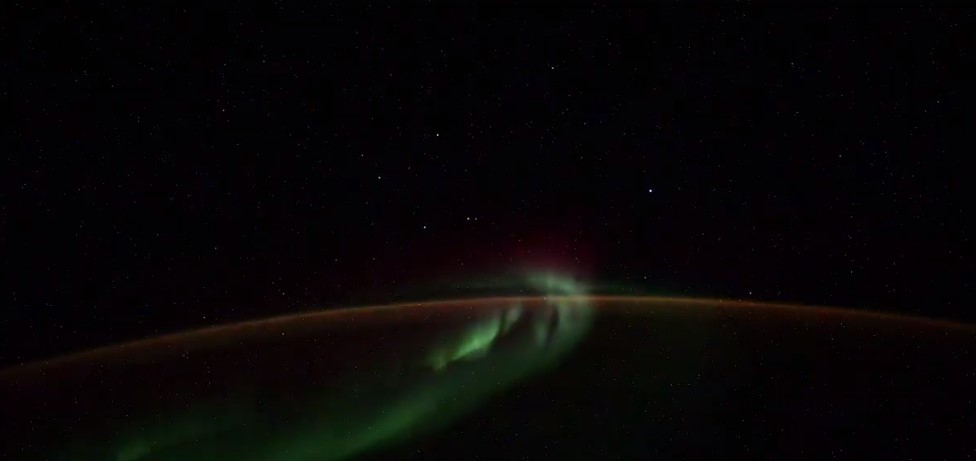 Astronaut Ivan Vagner captured a group of five unidentified flying objects (UFOs).
Russian astronaut Ivan Vagner was hoping to capture something spectacular on camera from his current home aboard the International Space Station: The Aurora Borealis passing over the Antarctic.
However, his timelapse footage, tweeted on August 19, captured something even more unusual; a group of five unidentified flying objects (UFOs).
"At 9-12 seconds, 5 objects appear flying alongside with the same distance," Vagner wrote. "What do you think those are? Meteors, satellites or…?"
Vagner sent his footage to experts at Roscosmos, the Central Research Institute of Machine Building (TsNIIMash), and the Space Research Institute of the Russian Academy of Sciences for further analysis.
In an interview with Rossiya-24, Roscosmos spokesman Vladimir Ustimenko said it was "too early to make conclusions" about the video. "It was decided to hand over those materials to experts, who will tell us what that was in their opinion," he said.