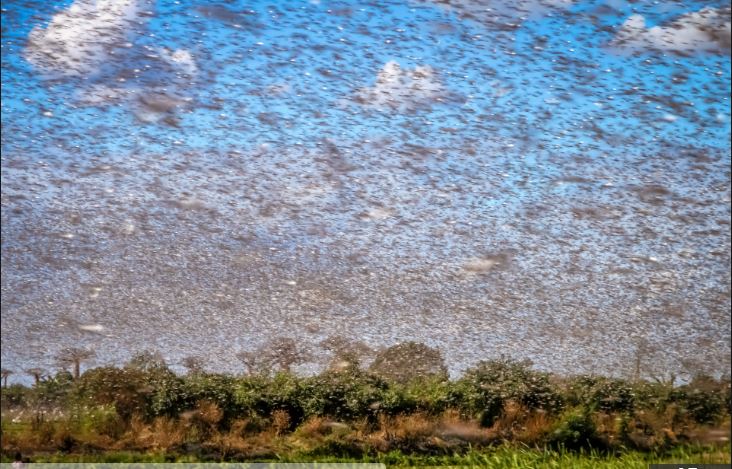 The insects are breeding so quickly that they could grow four hundred fold by June.
In January, the UN appealed for $76m (£59m) to tackle the crisis. That figure has now risen to $138m. But so far, only $52m has been received.
The main threats are in East Africa and Yemen, as well the Gulf states, Iran, Pakistan and India.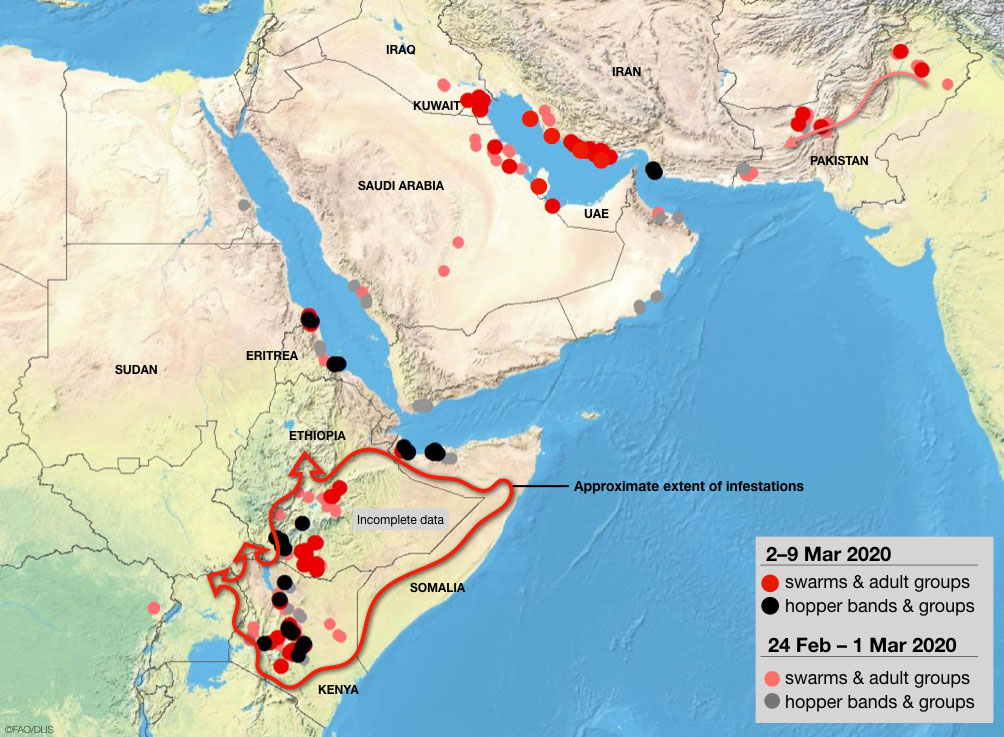 Map showing the current situation of the record-breaking locust plague in 2020. Locust map by FAO

Most recently, locusts have been seen in the Democratic Republic of Congo and swarms have arrived in Kuwait, Bahrain and Qatar and along the coast of Iran.

But locals and officials say there are 3 times more than at the beginning of the year:

 

" width="730" height="411" frameborder="0" allowfullscreen="allowfullscreen">