A slow-moving storm system dumped more than 250 mm (10 inches) of rain over the state of New York on July 9, 2023, causing catastrophic flooding.
The Northeast United States, including New York, was left grappling with the aftermath of a severe storm that relentlessly pounded the region with torrential rain on July 9, 2023. One of the hardest-hit regions was Orange County in New York state's Hudson Valley, where a woman in her mid-30s tragically lost her life. According to Orange County Executive Steve Neuhaus, the victim attempted to leave her house in Highlands with her dog when she was swept away. Officials confirmed the dog and the victim's family survived the ordeal.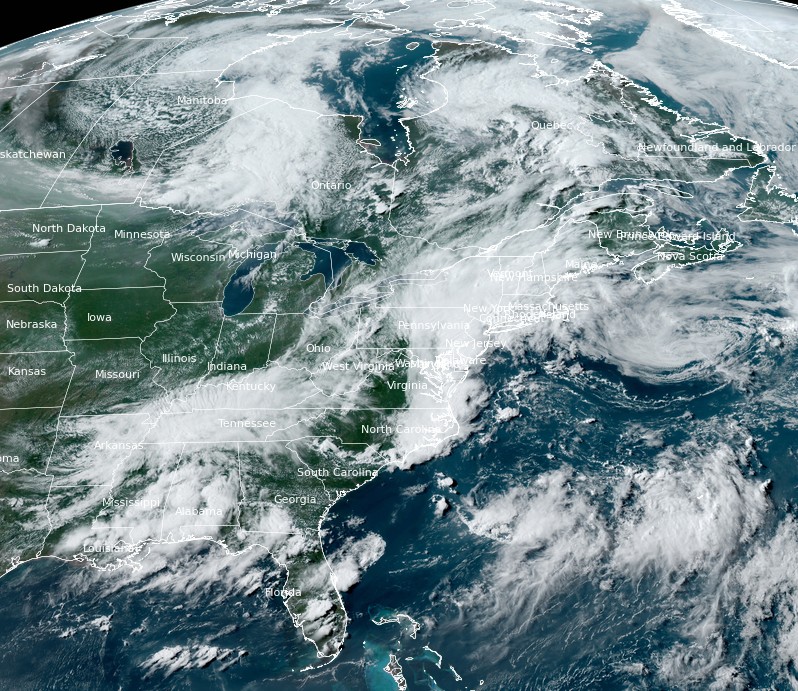 The relentless rainfall wreaked havoc on the region's infrastructure, trapping vehicles in rapidly rising floodwaters and rendering several roads impassable. Numerous bridges collapsed under the storm's ferocity, including sections of the heavily traveled Palisades Interstate Parkway, according to Trooper Steven V. Nevel of the New York State Police.
On the evening of the deluge, the National Weather Service reported a part of the U.S. Highway 6 near Fort Montgomery had collapsed west of the Palisades Interstate Parkway. The nearby town of Highland Falls became unreachable from Interstate 87 or Route 6 due to severe flooding, effectively cutting it off from surrounding areas.
New York State Governor Kathy Hochul declared a state of emergency for Orange County on Sunday night. Shortly after, the declaration was expanded to include Ontario County due to significant flooding. Speaking at a press conference on Monday morning, Governor Hochul described the incident as a "one-in-1,000-years weather event" and cautioned that despite the rain subsiding, the crisis was far from over.
The highest recorded rainfall on Sunday came from Putnam Valley, located 69 km (43 miles) north of New York City, with an astounding 266.7 mm (10.49 inches) of rain measured by 08:00 LT on Monday.
During the same period, Mohegan Lake registered 228.3 mm (8.99 inches), Fort Montgomery 226.6 mm (8.92 inches), Crompond 214.4 mm (8.44 inches), West Point 206.2 mm (8.12 inches) and Mahopac 203.7 mm (8.02 inches).
Further north, the impact of the torrential rainfall extended into Vermont where the rain transformed roads into raging rivers. The Vermont State Police reported at least two dozen road closures across the state due to flooding, leading the National Weather Service office in Burlington to issue a flash flood emergency in central Vermont on Monday morning. This is the first time the state has seen such an alert since its implementation in 2014.
The low pressure system and anomalous atmospheric moisture content associated with the ongoing heavy rain event are forecast to slide northeastward tonight and eventually exit the region on Tuesday, July 11, the National Weather Service (NWS) said.
Before then, however, additional slow-moving showers capable of containing intense rainfall rates are expected to dump a few additional inches of rainfall over parts of northern Vermont and far northeast New York.
As a result, dangerous flooding in these areas are forecast to continue or worsen throughout the night, with impacts turning from flash flooding to main-stem river flooding.
A High Risk (level 4/4) of Excessive Rainfall remains in effect for much of Vermont, highlighting the potential for catastrophic flooding that has not been seen in this part of the country since 2011. "It is imperative to never drive across flooded roadways, as most flood-related deaths occur within vehicles," NWS said.