A bone-chilling mass graveyard containing headless skeletons and "anti-vampire" items has been unearthed in northern Poland amid road construction.
Workers in the Kashubian village of Luzino stumbled upon the burial ground while widening Kościelna Street by an 18th century church, Poland's The First News reports.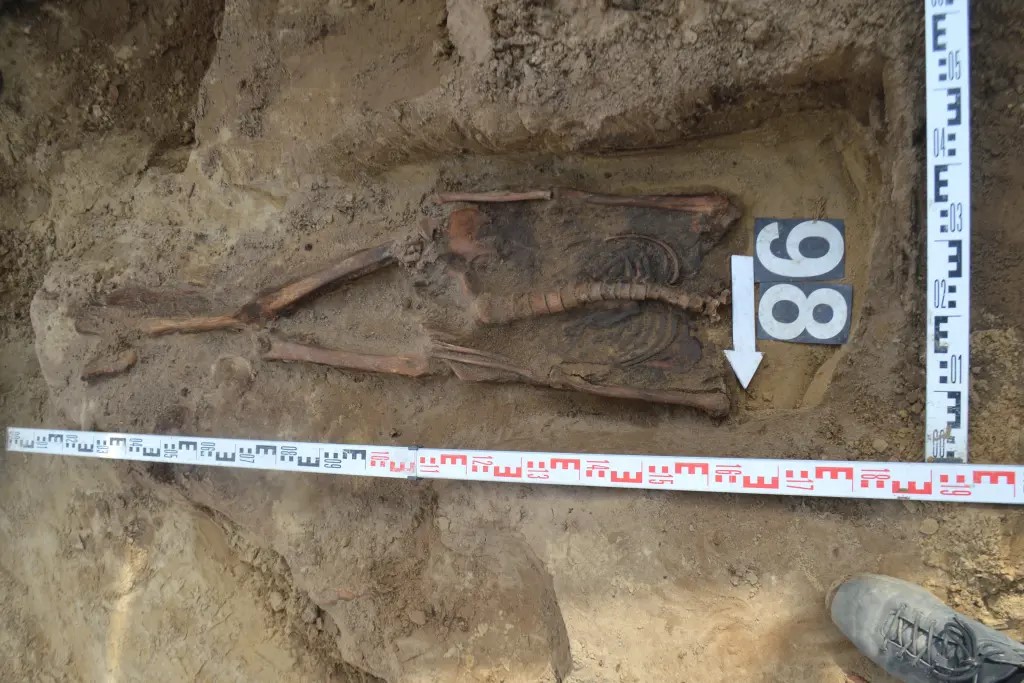 Many of the 450 bodies appeared to have been exhumed and re-buried, with experts believing superstitious family members dug up their loved ones and decapitated them to end the "vampire curse."
Several of the deceased had a skull between their legs and a coin in their mouth — a sign of the anti-vampire rituals common in the 19th century.
"We discovered examples of belief in the dead returning from the grave, which could only be stopped by decapitation," Maciej Stromski, who is leading the excavation, told Nadmorski24.pl this week.
"It was believed that if a member of the deceased's family was dying shortly after the funeral, he or she could be a vampire," he added. "Therefore, after burial, the grave was dug up and the deceased's head was cut off, which was then placed in the legs."
Stromski told The Post that 20-30% of the recently discovered bodies had bricks next to their head, arms and legs. A coin was placed in each mouth, with one dating back to 1846.
The coin apparently sealed in the person's soul and gave them currency to travel to the afterlife.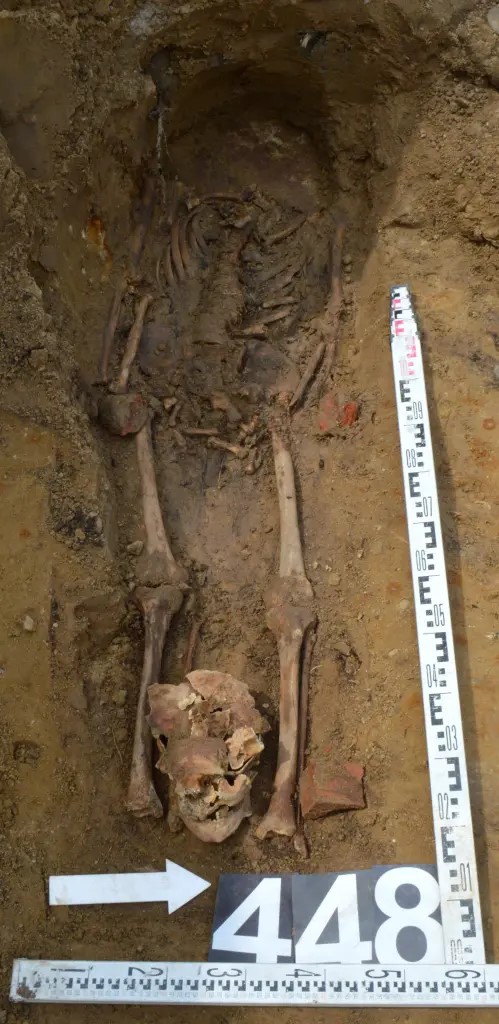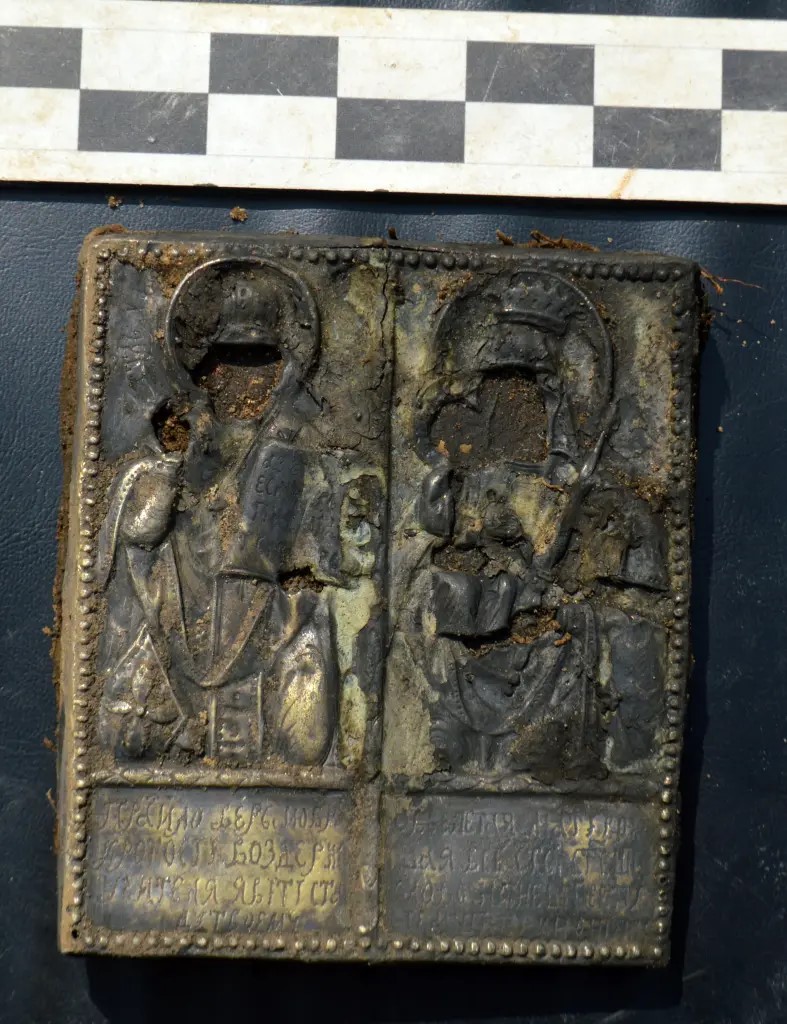 "We also discovered an example of a woman after decapitation," Stromski continued. "The skull of a child was laid on her bosom."
First News reports the church was built at the beginning of the 18th century and expanded after 1945.
At some point, its old graves were liquidated and large quantities of bones were deposited in ossuaries.
Stromski noted his team discovered loose bones in three ossuaries.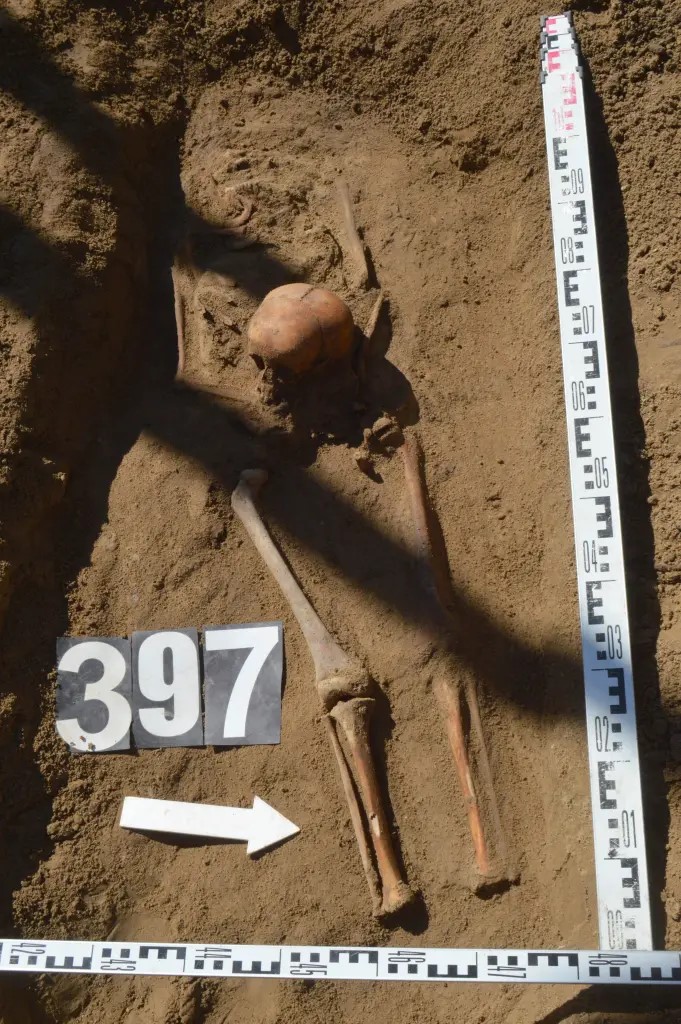 A Luzino community Facebook page noted in March that construction was underway by the church, with renovations expected to last into September.
Just last year, researchers in Pień, Poland, reported discovering the remains of a female "vampire" who had been buried with a sickle across her neck and a padlock on the big toe of her left foot to prevent her return from the dead.