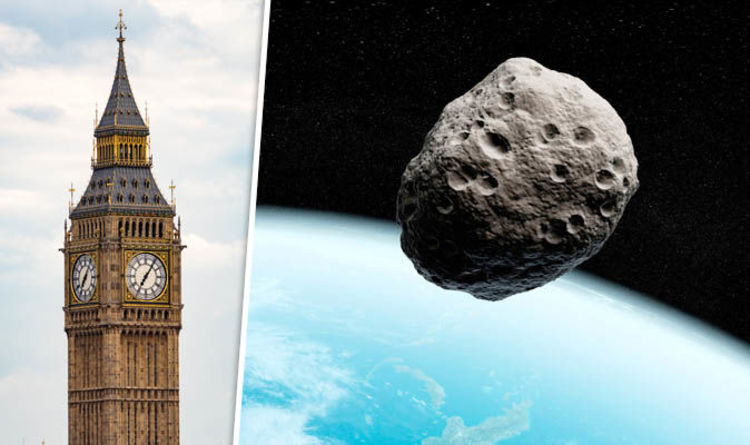 AN ASTEROID larger than Big Ben will be making a close approach to Earth next week, according to Nasa.
The US space agency has its eye on a rather large space rock that will be heading our way on October 6.
Asteroid 1998 SD9 could be anywhere between 144 and 325 feet wide.
That would make it taller than London's Big Ben.
The Elizabeth Tower in central London, commonly called Big Ben after the bell inside, is around 315 feet.
It's also larger than the Statue of Liberty which stands at 310 feet.
It should stay 2.5million miles away.
That may seem like a very large distance but it's close enough to get Nasa's attention.
Any fast moving space object that comes within around 4.65 million miles is considered to be "potentially hazardous" by cautious space organisations.
NASA puts asteroids that fall into that category on its NEO Earth Close Approaches list.
Asteroid 1998 SD9 will be shooting past us at around 24,000 miles per hour next Wednesday.
NASA is expecting its closest approach at around 19:53 UTC.