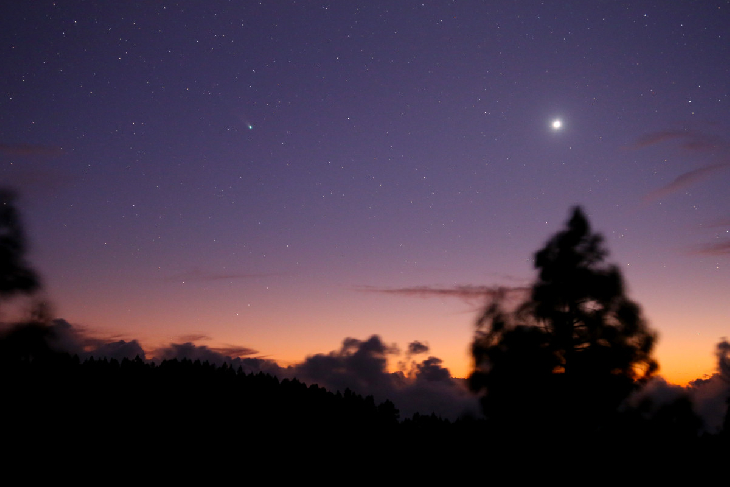 Comet Leonard (C/2021 A1) is bright again. On Dec. 20th, astronomers witnessed an outburst from the comet's core. In a matter of hours, it multiplied in brightness almost 10-fold. "Tonight it was clearly visible as a 'star' to the left of Venus," reports Jan Hattenbach, who sends this picture from La Palma in the Canary Islands:

"I estimate magnitude 3 or brighter," he says.

The outburst might signal a fragmentation event in the comet's core. This would come as no surprise. The comet is heading for its closest approach to the sun (0.61 AU) on Jan. 3rd. Increasing heat may be liberating new jets of gas and dust from the comet's core--or worse, blowing away huge chunks of ice and rock.