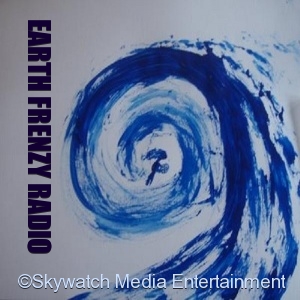 Welcome to Earth Frenzy Radio Podcasts
  Hosted by Blog Talk Radio
Don't have a podcast subscription? What are you waiting for sign up today! So you can have easy online access to all of our archived podcasts.
 Climate Catastrophe
 Sept 8, 2010    
 Runtime 38.31
 Download  4.4mb
With the U.S. baking in a heatwave and Russia smothered in wildfires and choking smog, it should come as no surprise that 2010 is well on its way to being the hottest year on record. The warming trend that many climate change skeptics felt had been disrupted by a cold winter is clearly back in a big way, which begs the question, is this the forecast we can expect from now on? Heidi Cullen, one of America's leading climatologists and environmental journalists, has the answers. In her groundbreaking new book, THE WEATHER OF THE FUTURE, she provides a fascinating and instructive look at how our world will look in 2050 if the current levels of carbon emissions are maintained. Cullen's provocative book offers new insight into the issue of climate change and demonstrates that it is not merely a phenomenon that will affect future generations, but one that is occurring right now in the very places where we live and work.  

Follow the Earth Frenzy Radio Show Podcasts on BlogTalkRadio
Open iTunes to download and subscribe to podcasts.
 Or get our rss podcast feed, then sit back, kick up your feet, and listen any time.