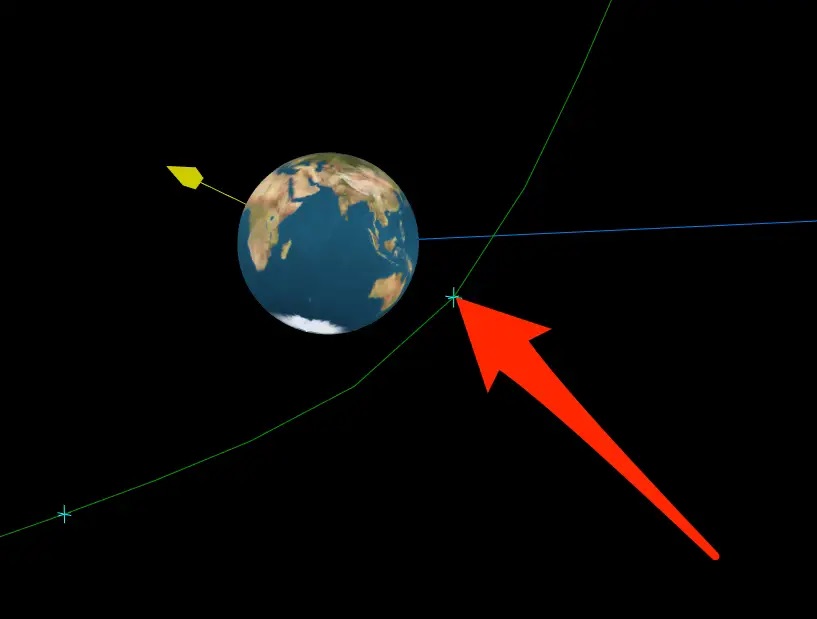 A newly-discovered asteroid designated 2020 QG flew past Earth at just 0.02 LD / 0.0000623 AU (9 319 km / 5 791 miles) on August 16, 2020.
This is now the closest near-Earth object to flyby Earth so far this year and the closest on record. 
Asteroid 2020 QG has an estimated diameter between 2.9 and 6.4 m (9.5 - 20.9 feet) and it belongs to the Apollo group of asteroids.
It was first observed at Palomar Mountain--ZTF, California, U.S. on August 16, about 6 hours after its closest approach.
The object flew past us at 04:09 UTC at a speed (relative to the Earth) of 12.33 km/s.
The green line indicates the object's apparent motion relative to the Earth, and the bright green marks are the object's location at approximately half-hour intervals. The Moon's orbit is grey. The blue arrow points in the direction of Earth's motion and the yellow arrow points toward the Sun. Credit: MPC
Since the start of the year, our observatories have discovered a total of 53 <1LD asteroids.
Asteroids detected within 1 lunar distance in 2020 (valid 15:12 UTC, August 18):