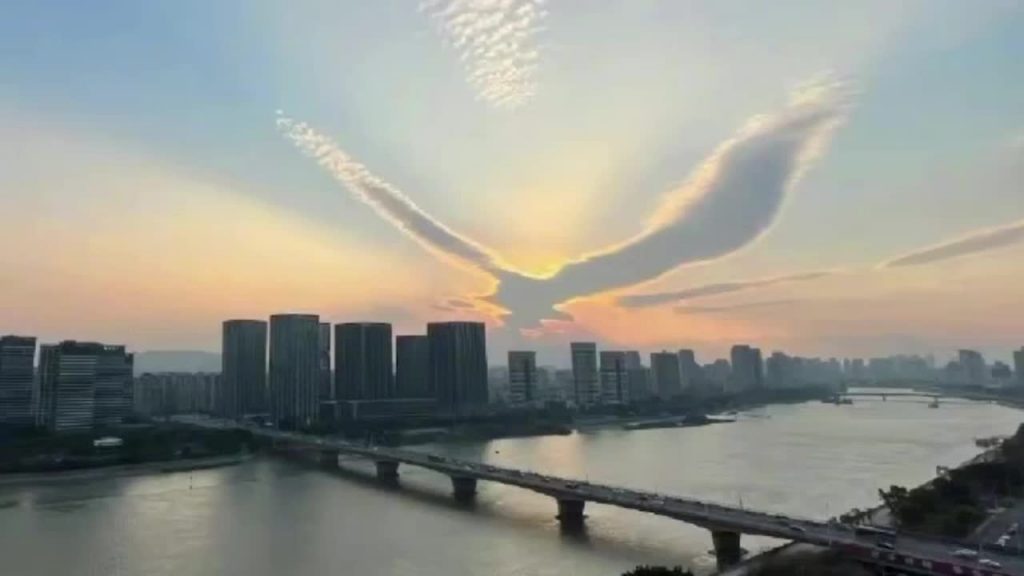 A cloud resembling a bird and a rare sight of iridescent cloud formation were spotted in the sky over China in the last few days. Here are the reports:
This cloud looks like a bird
A cloud resembling a bird spreading its wings was spotted above a city in southern China.
The spectacular video was filmed in the city of Fuzhou in Fujian Province on January 8.
The shape of the cloud looked like a giant bird with its wings spread open.