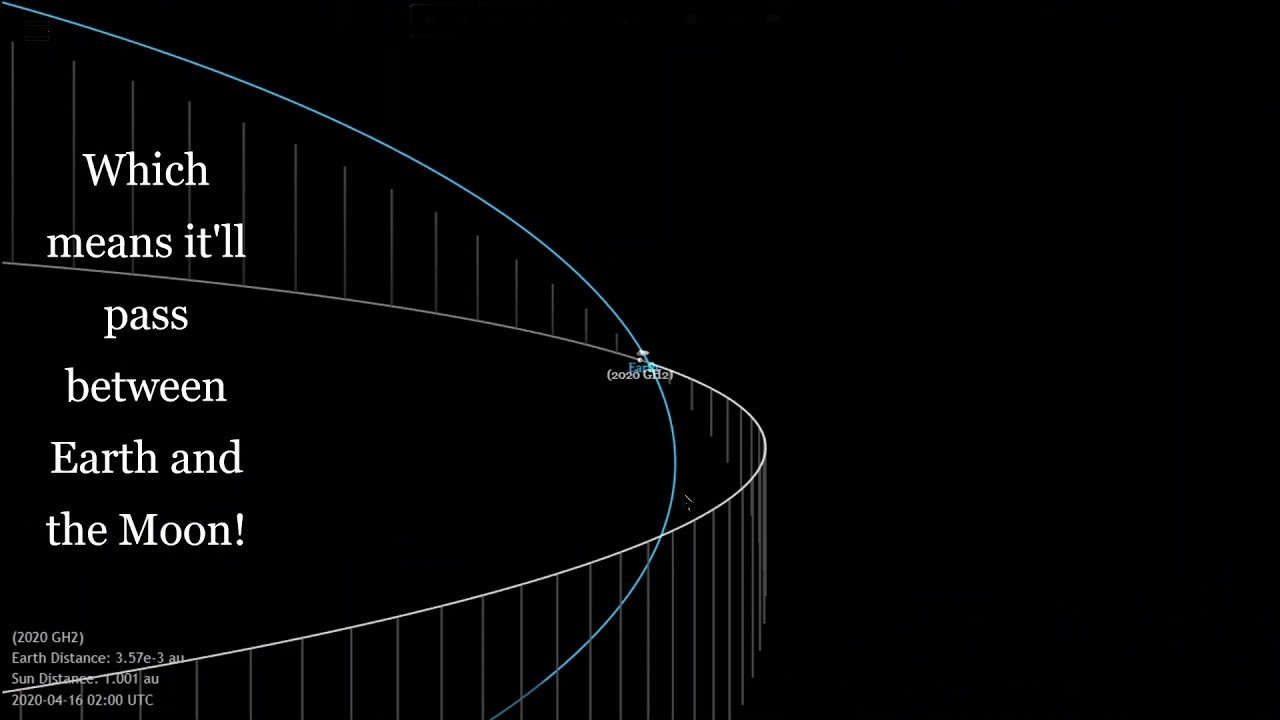 A newly-discovered asteroid designated 2020 GH2 will flyby Earth at 0.93 LD / 0.00240 AU (359 034 km / 223 093 miles) at 12:45 UTC on April 15, 2020. This is the 29th known asteroid to flyby Earth within 1 lunar distance since the start of the year. While it's not one of the closest approaches, GH2 is one of the largest <1 LD asteroids so far this year.
2020 GH2 was first observed at Mt. Lemmon Survey, Arizona on April 11, four days before its closest approach.
The object belongs to the Apollo group of asteroids and has an estimated diameter between 13 and 30 m (43 - 98 feet).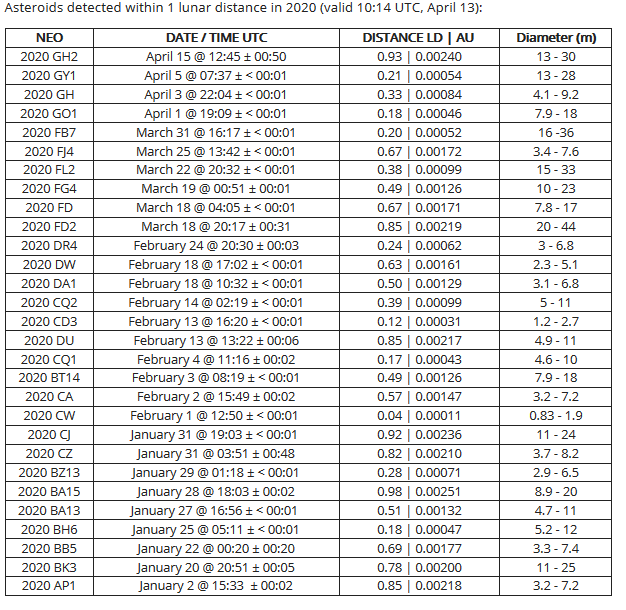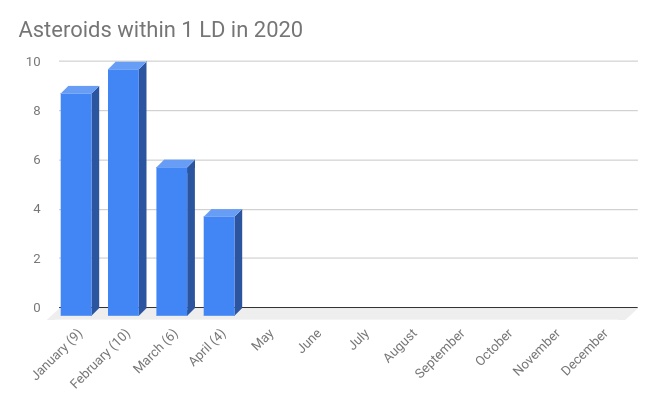 See Also: A COMET FIVE TIMES GREATER THAN JUPITER IS APPROACHING THE EARTH