A newly-discovered asteroid designated 2020 VT4 flew past Earth at a very close distance of just 0.02 LD / 0.0000451 AU (6 746 km / 4 192 miles) at 17:20 UTC on November 13, 2020. This makes it the closest known asteroid to flyby Earth, surpassing 2020 QG which flew past us on August 16, 2020, at 0.0000623 AU.
2020 VT4 is the 91st known asteroid to flyby Earth within 1 lunar distance since the start of the year and the 6th so far this month.
The object was first observed at ATLAS-MLO, Mauna Loa, Hawaii on November 14, one day after its close approach.
It belongs to the Apollo group of asteroids and has an estimated diameter between 4.8 and 11 m (16 - 36 feet).
2020 VT4 flew past us at a speed (relative to the Earth) of 13.42 km/s.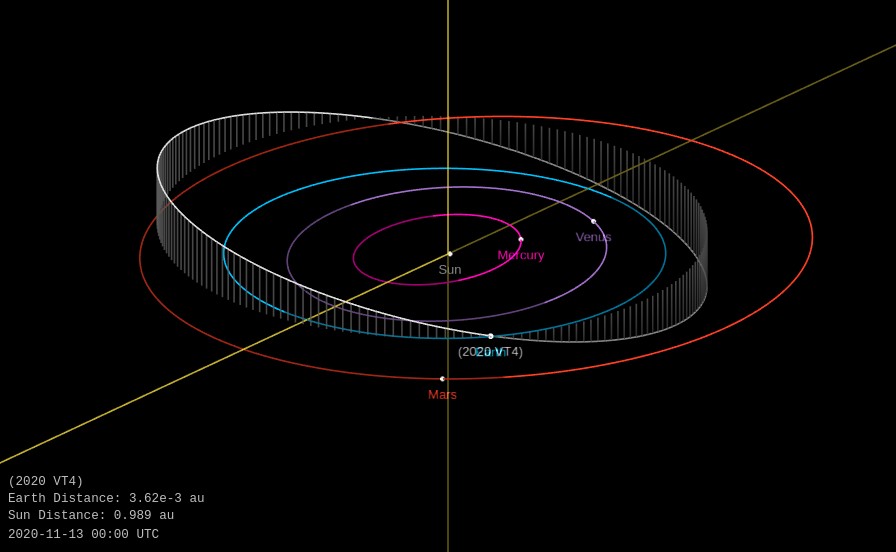 [ Ephemeris | Orbit Diagram | Orbital Elements | Physical Parameters | Close-Approach Data ]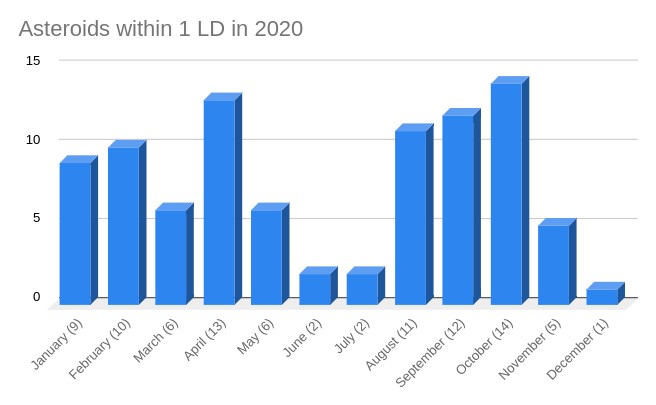 Watch: Asteroid Apophis 'God of Chaos' is Accelerating, on Path for Extremely Close Encounter
{source}<iframe width="560" height="315" src="/" frameborder="0" allow="accelerometer; autoplay; clipboard-write; encrypted-media; gyroscope; picture-in-picture" allowfullscreen></iframe>{/source}