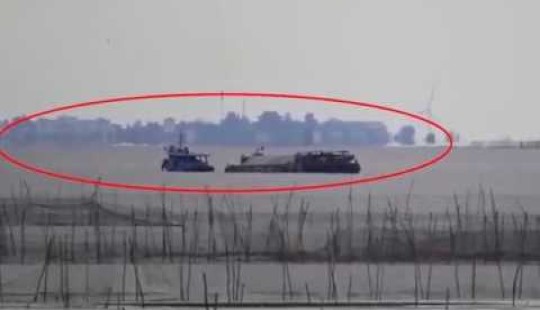 Onlookers were left baffled after they witnessed the appearance of a massive ancient city on Hongze Lake in Eastern China's Jiangsu Province.
Footage shows eerie details, such as an array of old and new buildings with even a wind turbine spinning around. However, there's just one problem – it doesn't exist.
The intriguing appearance of the ghost city and its unusual buildings left many locals mystified, as they rushed to the shoreline to witness the phenomenon.
This isn't the first time that odd things have been seen on the lake. Local archives have recorded numerous instances of the phenomenon dating back to the 1950s.
But the mirage on August 4, 2019, was one of the clearest ever recorded in the area.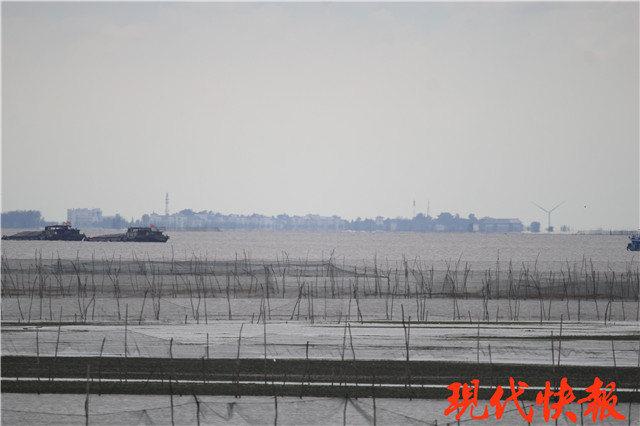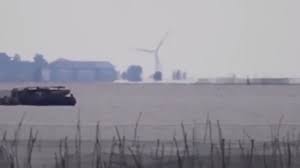 This is how the spot looks alike normally. No island, no buildings, no ancient city. There is usually nothing but sky across the horizon. Picture via XDKB
And what is actually the original site of the reflection captured on this footage. A sunken city? Some kind of hologram? Project Blue Beam? A similar phenomenon baffled onlookers across the world when a mysterious city appeared in the sky over China in 2015