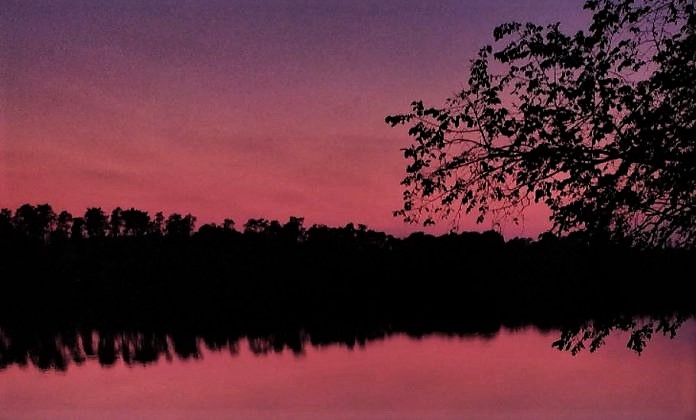 Purple skies are appearing across the globe recently. Are volcanoes to blame, or is something else involved?
Blame Volcanoes for Purple Sunsets?
This summer, two volcanoes have spewed sulfurous gas into the stratosphere: the Raikoke volcano in the Kirul Islands (June 22nd) and the Ulawun volcano in New Guinea (Aug. 3rd).
Fine volcanic aerosols in the stratosphere scatter blue light which, when mixed with ordinary sunset red, produces a purple hue. 
Sky watchers have been seeing purple sunsets ever since Raikoke erupted. The volcanic gas appears to be patchily distributed, bringing strange sunsets on some nights, but not all. Clear air, lack of clouds, and country settings improves their visibility.
BLAME THE RAIN FOR PURPLE SKIES?
Bit Chute Comment: SCOTLAND "Very strange coloured rain clouds tonight, I grabbed my camera and wide lens and got shot film of it, I have never seen this before but I believe it is the Sun lighting very high weirdness up there in our high atmosphere that prevents me viewing the stars too, something weird is going on and I am sure NASA knows too."
BLAME HURRICANE DORIAN FOR PURPLE SKIES?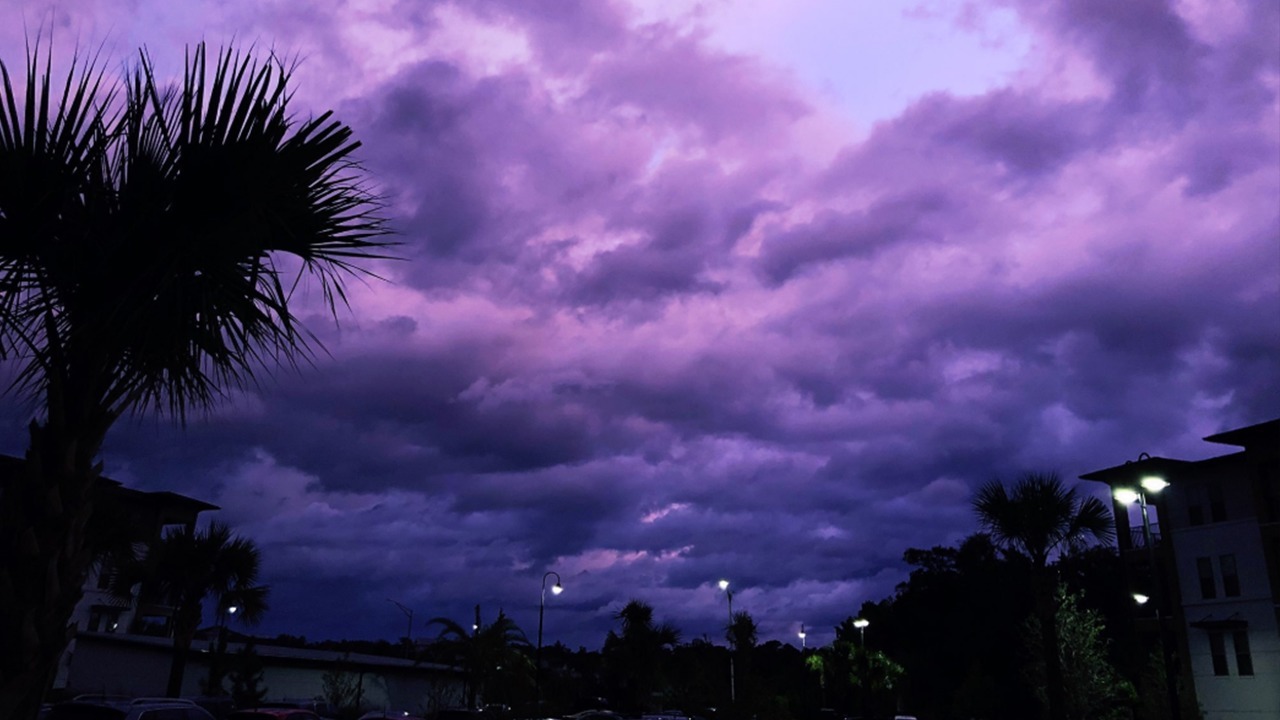 FLORIDA, USA: Skies in some parts of Florida turned a beautiful shade of purple after Hurricane Dorian passed offshore of the coast. 
Images from residents were shared across social media